Brent Thompson, 43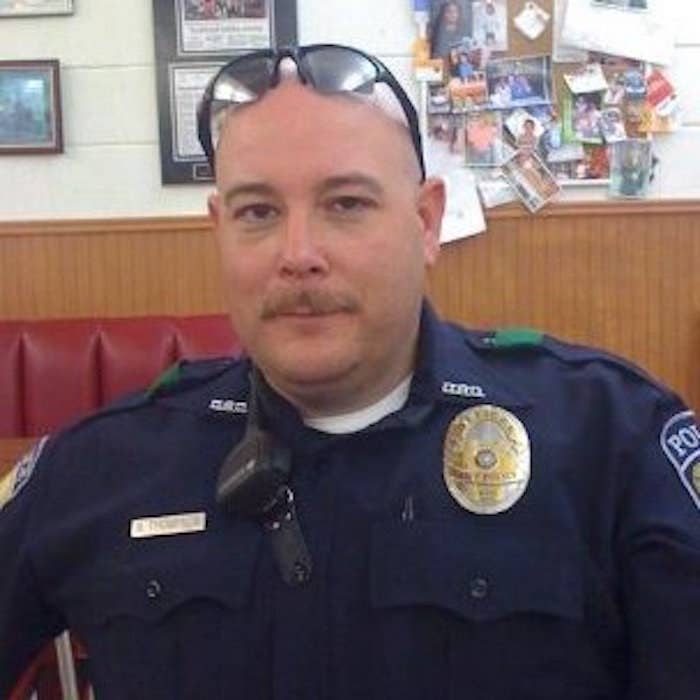 Officer Brent Thompson, 43, was the only Dallas Area Rapid Transport (DART) officer killed in the attack.
DART tweeted that he joined the force in 2009 and is the first of its officers to be killed in the line of duty.
In a statement, DART said:
As you can imagine, our hearts are broken. This is something that touches every part of our organization. We have received countless expressions of support and sympathy from around the world through the evening. We are grateful for every message. Thank you.
DART Chief of Police James D. Spiller told reporters from ABC affiliate WFAA Channel 8 and CNN that Thompson married a fellow officer just weeks ago. In an interview with MSNBC, Spiller described Thompson as a "great officer. He has served admirably during his time here at [the agency."
According to his LinkedIn profile, Thompson joined DART after spending four years working as an international police liaison for DynCorp in Iraq, where he oversaw American officers training their Iraqi counterparts.
The profile states he was responsible for the day-to-day operations of American police officers working in training environments in the country in an area spanning from Baghdad to the southern border with Kuwait.
He trained at Navarro Police Academy in Corsicana, Texas, graduating in 2004.
Patrick Zamarripa, 32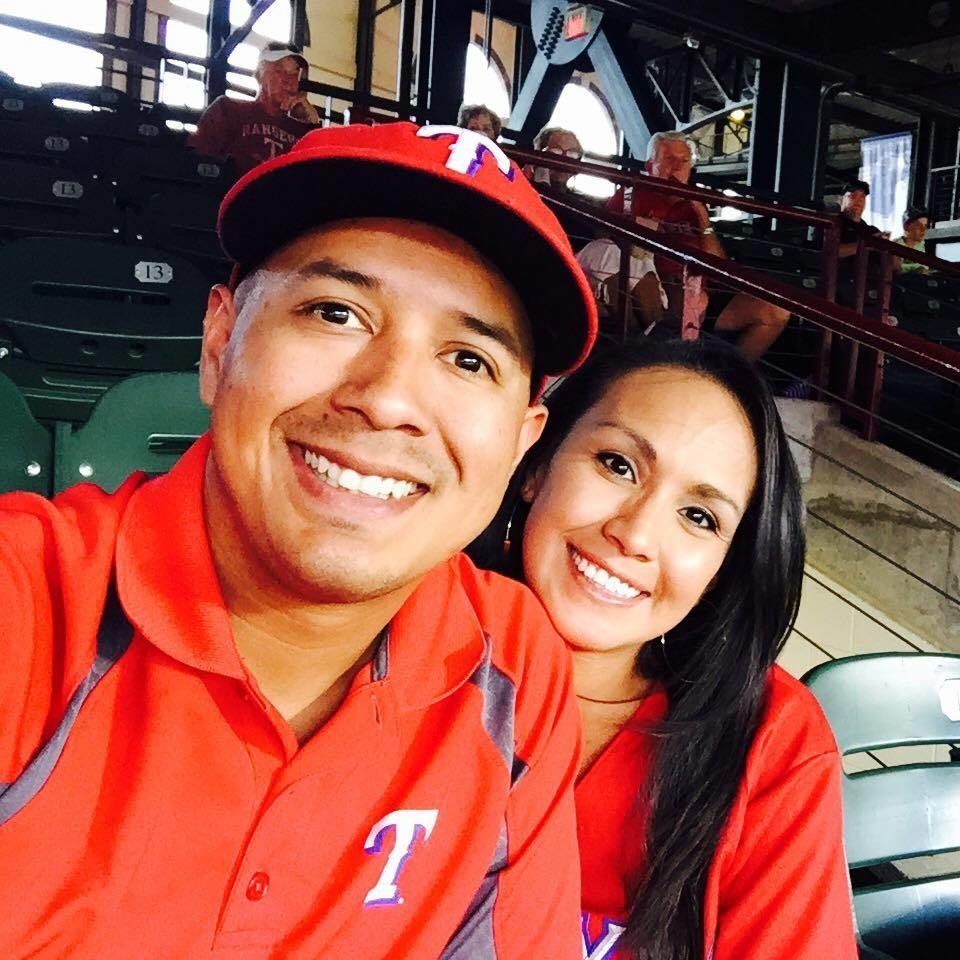 Patrick Zamarripa was a 32-year-old husband and father who had survived three military tours in Iraq, according to the Washington Post, which reported that he joined the Dallas Police Department about five years ago.

Zamarripa was an avid Dallas sports fan and dedicated father to his 2-year-old daughter, Lyncoln. On Thursday night, Zamarripa's girlfriend, Kristy Villasenor, was at a Texas Rangers game with their daughter. Zamarripa was also "like a father" to Villasenor's 8-year-old son, his family told news outlets, and they would frequent sports games together.
According to Zamarripa's stepmother, Maria, Lyncoln recently learned to talk — a fact that delighted her father.
"We were just happy to hear her putting words together and he had a big smile on his face," she told the New York Daily News.

Zamarripa's father, Rick, told the Washington Post that his son had returned from his tours of duty to "protect people here — and they take his life."

"All this fighting, all this racism, this must stop," Rick added while speaking to The Guardian.

"You always think of somebody that would die in war or get killed in Iraq in a foreign country. But not here," Maria Zamarripa told the Daily News.

On Twitter, where he described himself as "addicted to the thrill of this job," though his father told The Guardian that, "After being in Iraq, he never spoke about policing being dangerous," Rick said. "Maybe he thought about it in the back of his mind, but he was always positive, always hoping the best thing would happen."
Zamarripa frequently posted about his daughter, his work with the police department — including patrolling anti-police protests — and in support of other fallen officers.
Vice Admiral Robin Braun, chief of Navy Reserve, on Friday released a statement in response to Zamarripa's death and the "horrific loss of life" in Dallas.
The Navy family and, indeed, all of America grieve at the senseless loss of MA2 Zamarripa and his fellow police officers. Together they faithfully and honorably served their Nation and community and through their devotion to duty will forever stand as a shining example and source of inspiration to all who were fortunate enough to have known them.

They and their families will remain in our thoughts and prayers.
On Friday, Joey Gallo of the Texas Rangers also posted on Instagram that he had met Zamarripa earlier this year.
A couple months ago @nomazara26 and I were walking down the street in downtown Dallas. When an officer stopped us, Mazara and I immediately became nervous, "I know who you guys are" he said. "Joey Gallo and Nomar Mazara, can I get a picture with you guys please?" It was definitely a first for me and Nomar to have an officer, a true hero, want to meet us. His name is Patrick Zamarripa, one of the officers killed in last nights shootings in Dallas. I'll never forget how kind and down to Earth he was. We ended up having a 15 minute conversation about sports with him. He was an avid Rangers fan. But more importantly a great person, and family man. Please keep Patrick, and all the officers affected and their families in our prayers today. #prayfordallas
Valerie Zamarripa, Patrick's mother, arrived at the Southwest Division of the Dallas Police Department just after 2 p.m. on Sunday.

She exited the police in which she arrived car calmly, flanked by a family member on her left and then a female officer on her right. And then she cried. Covering her face, it had seemed as though she did not want to believe that the picture on the far right of the memorial, a blue candle lit beneath it, was her baby.
She approached the makeshift memorial silently, only crying. Another family member placed a large photo of him down on the ground, another candle in her left hand.
She was greeted by officers, one who hugged her tightly and said, "He was a good man — a great man.
Passing a sign that read, "Heroes — they were the minute that put on the blue" they went inside.
Michael Krol, 40
According to the Washington Post, Michael Krol was a 40-year-old Detroit-area native who had graduated from the Dallas Police Academy in 2008.
"He was a big guy and had a big heart, and he was a really caring person and wanted to help people," Krol's brother-in-law, Brian Schoenbaechler, told the Post. "It doesn't seem real."

"He knew the danger of the job but he never shied away from his duty," his mother, Susan Ehlke of Redford, Michigan, said in a statement to the Associated Press.
Before moving to Dallas and joining the DPD, Krol had worked as a hospital security guard and in the Wayne County jail system, according to media reports.
"We are saddened by the loss of the dedicated officers in Dallas — one of whom was a former member of this agency — and also the wounding of the other officers," Wayne County Sheriff Benny Napoleon said in a statement to Detroit News. "Those officers made the ultimate sacrifice and died honoring their oaths to protect and serve. Our thoughts and prayers go out to their families and also the Dallas Police Department."
Michael Smith, 55
Michael Smith joined the Dallas Police Department in 1989 after graduating from Lamar University, according to the Dallas Police Association. He was also an Army Ranger prior to joining the department.
Smith leaves behind a wife of 17 years and two daughters, aged 14 and 10, according to a GoFundMe page established by family friends to help pay for his funeral and other expenses.

In February 2009, he received the "Cop's Cop" award from the Dallas Police Association. "During his career, it is noted that he comes to work with a positive attitude and strives for excellence," the DPA noted in its newsletter. "He has attacked each problem given to him to the best of his ability and then some."
During his career, Smith worked in narcotics, as well as with "at risk" children, developing a racquetball program for kids at his local YMCA, according to the DPA.
More than a decade ago, Smith was attacked by a gang member when he intervened to protect his partner, suffering an injury to his hand.
"He is recognized as conscientious, dedicated, and professional," the DPA said.
Lorne Ahrens, 48
A 14-year veteran of the department, he leaves behind a wife — herself a Dallas police detective — and a 10-year-old daughter and 8-year-old son. According to the Washington Post, he died at Baylor Hospital after undergoing surgery.

Ahrens' father-in-law, Charlie Buckingham, told the Post that before joining the DPD, his son-in-law had been a semiprofessional football player and a California sheriff's deputy.
In a Facebook post, the Los Angeles County Sheriff's Department mourned their former colleague, who served in the department between 1991 and 2002.
"He is remembered by the LASD for serving at the Lennox and Lancaster Sheriff's Stations as a highly regarded and respected public servant," the Facebook post read. "His colleagues today at the LASD are describing him as the type of person who always had a smile on his face and greeted you with kind regard."
"Lorne was a big guy with an even bigger heart," Captain Merrill Ladenheim said.

When he left the Sheriff's department as a law enforcement technician on January 23, 2002, he began his career with the Dallas Police Department just two days later, according to the LASD.
"There are very few officers I've met who are more passionate about doing the job right than that man," former Dallas County prosecutor Timothy S. Rodgers told the New York Times.