Chaotic Scenes As Migrants Clash With Police At Macedonian Border
At least eight people were injured as police used stun grenades and tear gas in an attempt to prevent migrants and refugees from crossing the border from Greece.
Chaos unfolded on the Greek-Macedonian border on Friday as people attempting to cross into the country were confronted by Macedonian police special forces attempting to block their passage.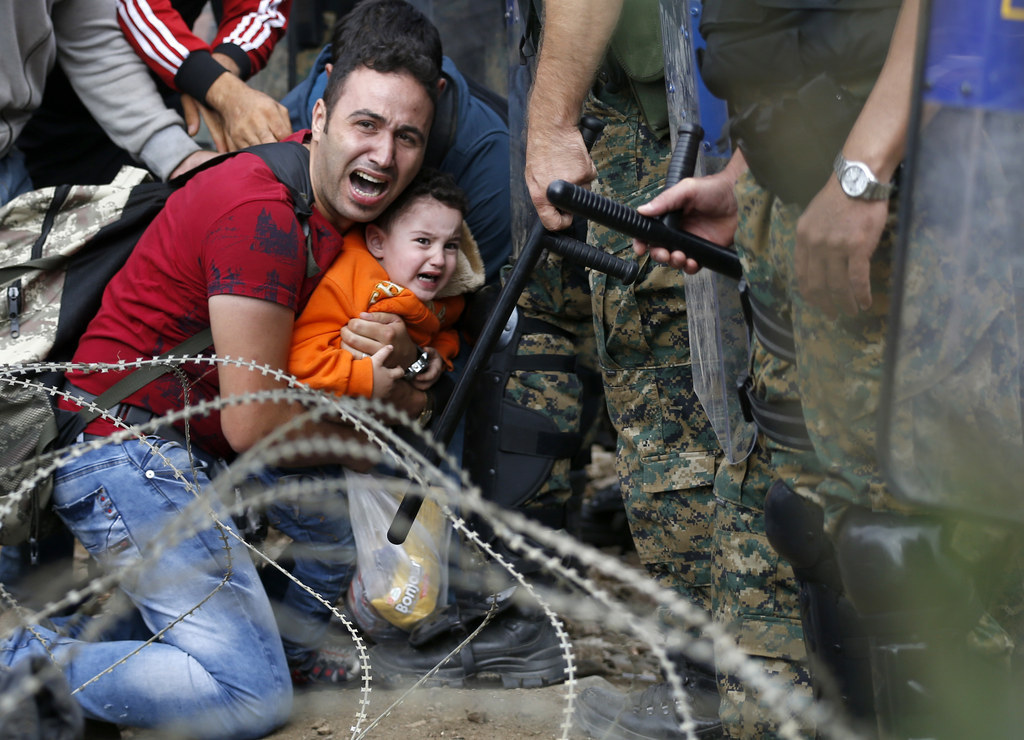 A crowd of around 3,000 people were stuck in a no-man's land between the two countries overnight, and made several attempts to charge police overnight in an attempt to head north, AP reported.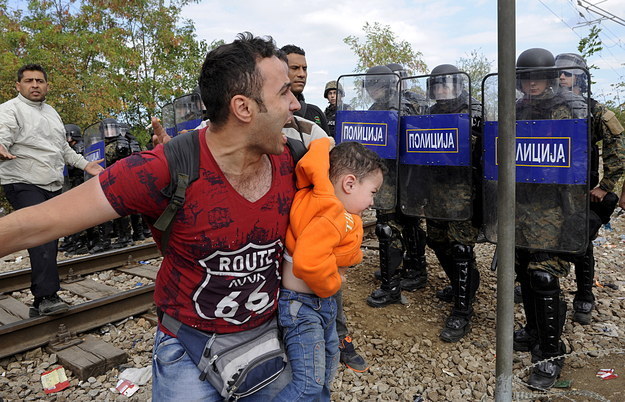 The clashes took place near the railway station at the crossing point of Gevgelija.
The station is inundated with some 2,000 migrants and refugees daily, as they attempt to travel towards Hungary and the E.U.'s borderless Schengen zone, Reuters said.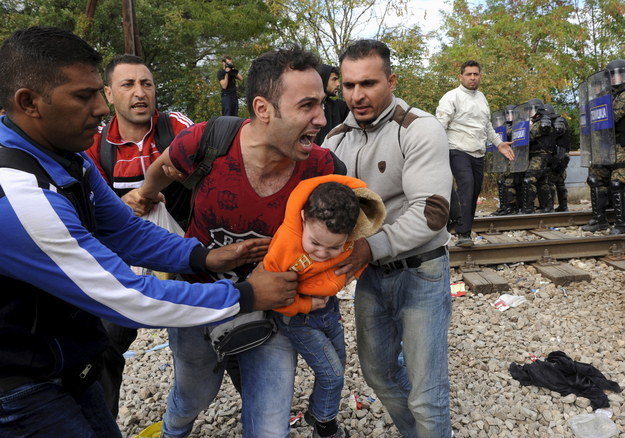 Witnesses said Macedonian police rolled out razor wire to prevent the migrants and refugees from crossing the border, according to the BBC.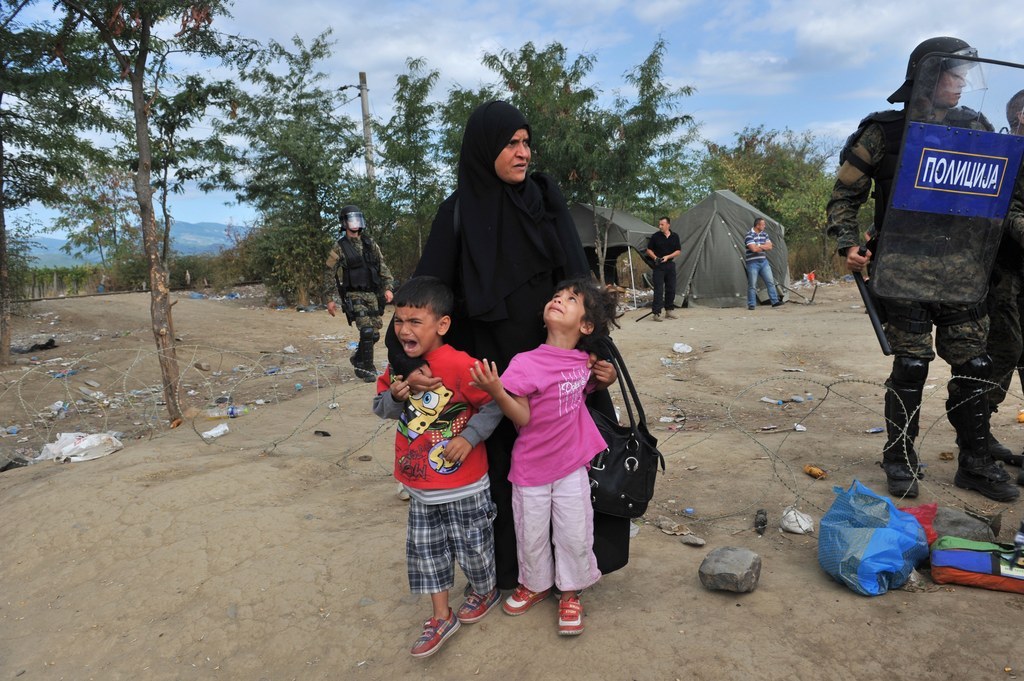 A Reuters journalist reported seeing police use tear gas to disperse the crowd.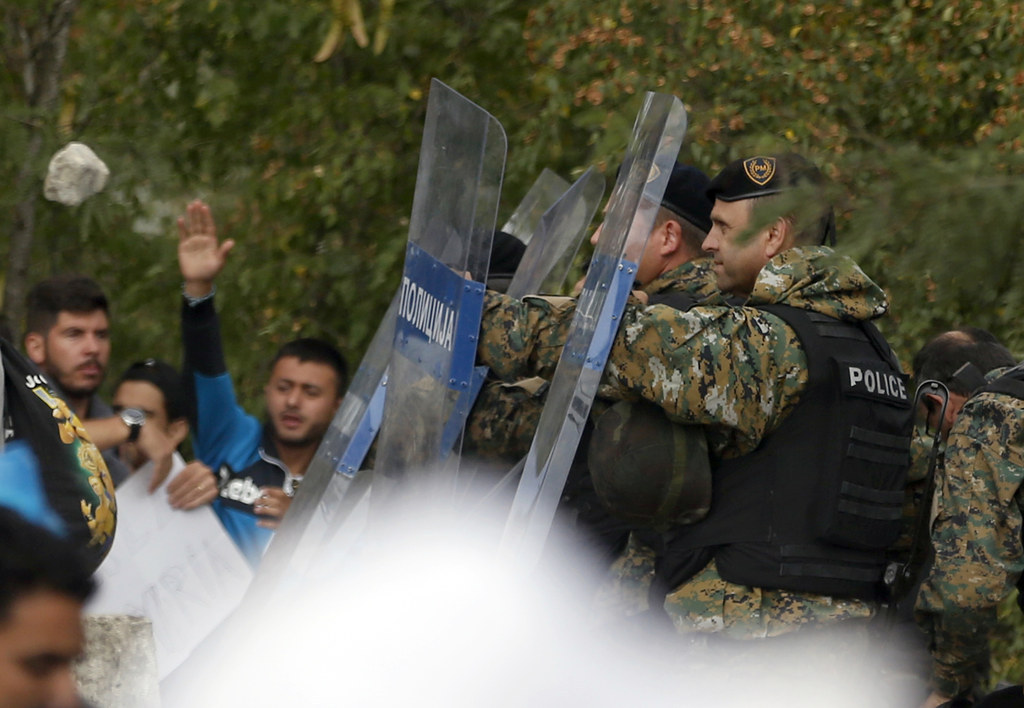 The AP reported seeing a youngster bleeding from the leg after being hit with a stun grenade which was fired directly into the crowd. At least eight were hurt in Friday's confrontations, Greek police said.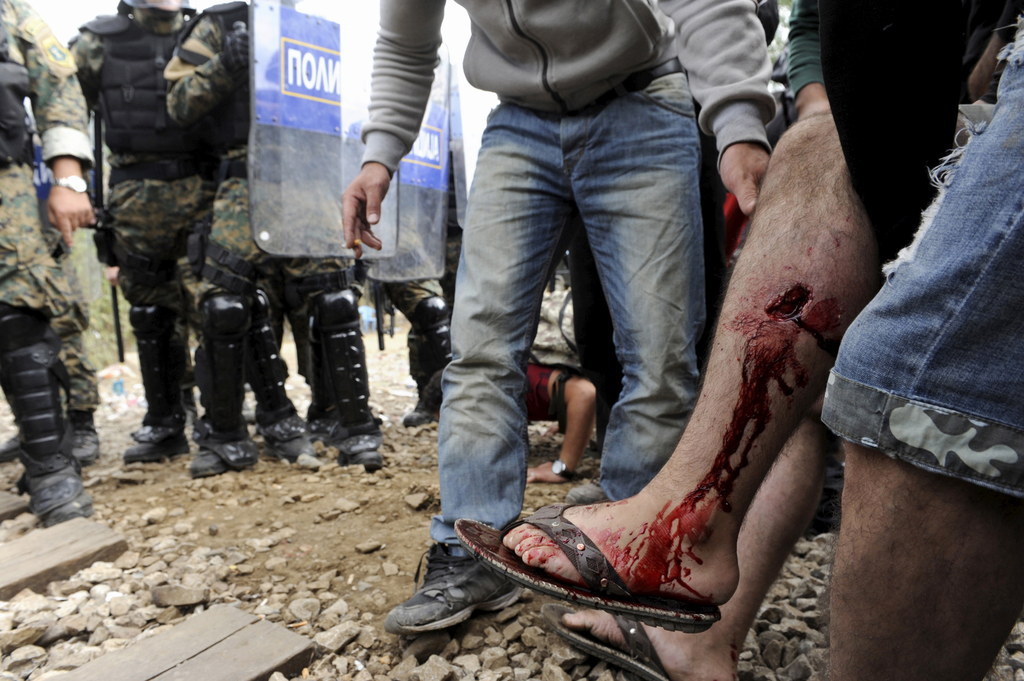 One person, Mohammad Wahid from Iraq, told AP: "I don't know why are they doing this to us. I don't have passport or identity documents. I cannot return and have nowhere to go. I will stay here till the end."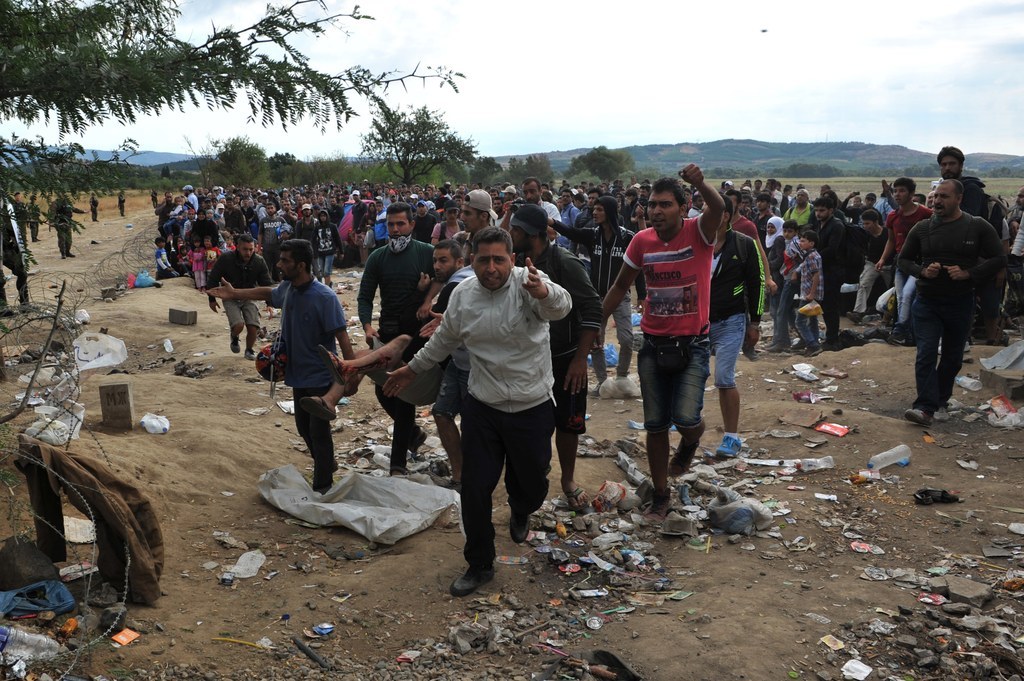 Macedonia declared a state of emergency because of the influx on Thursday, empowering their police and army. Some 44,000 people have reportedly traveled through the country over the last two months, according to the BBC.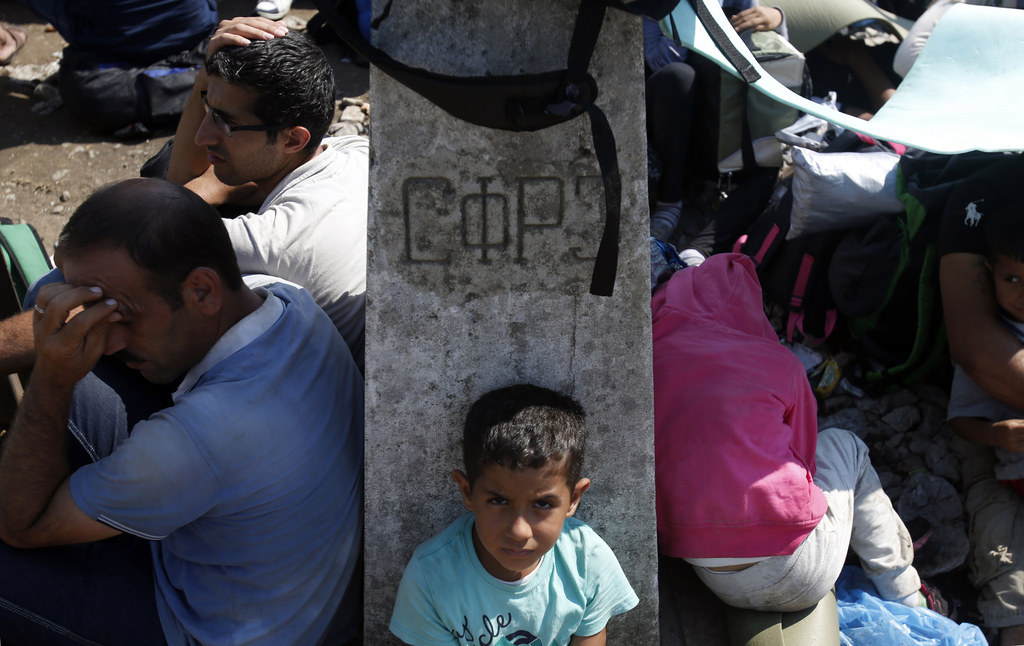 Despite the state of emergency, hundreds of people were seen crossing the border just hours after the clashes, according to Reuters.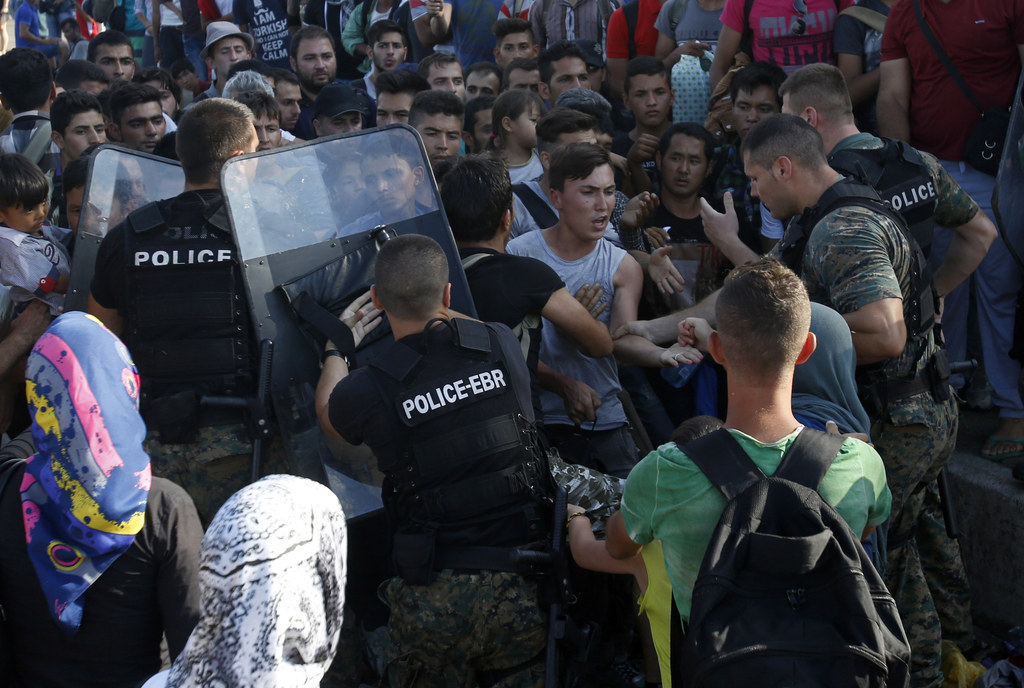 "The police moved away and we entered, no one stopped us," an unidentified person attempting to enter the country said.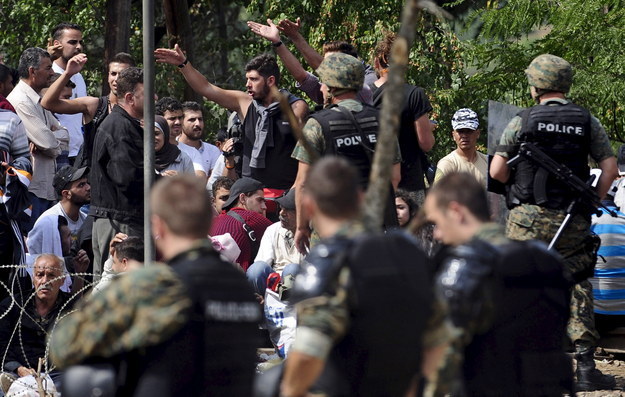 More people are expected to arrive at the no-man's land between the two nations in the coming days, with a record 50,000 people estimated to have landed in Greece via boat from Turkey in the last month.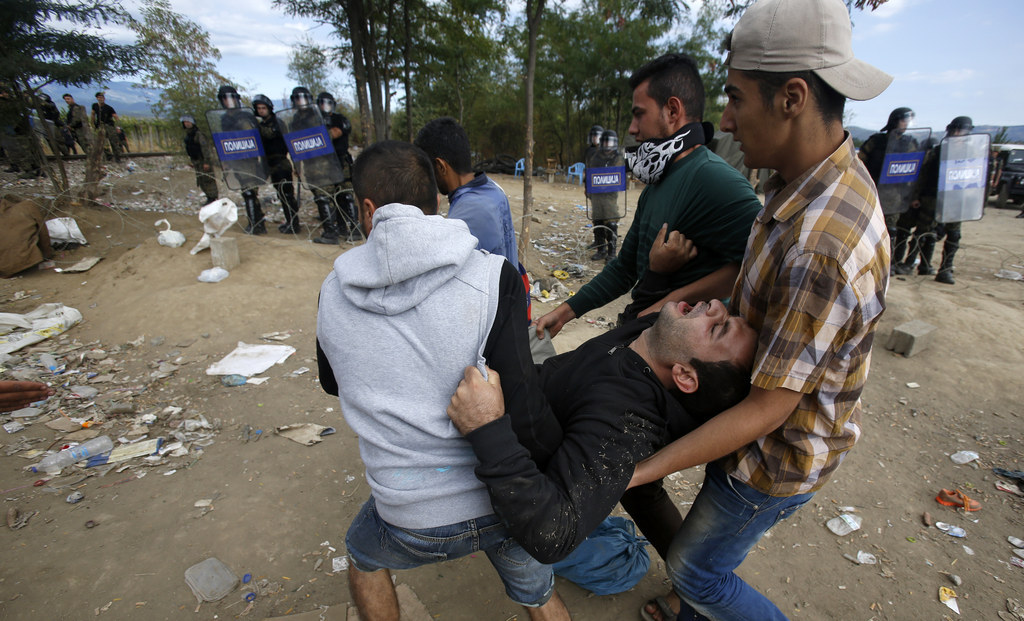 You can watch a video of Macedonian police launching tear gas on the crowds here: