Singer Chris Brown has pleaded guilty to misdemeanor assault at DC's Superior Court on Tuesday, Sept. 2, and has been sentenced to time served, the Associated Press reported.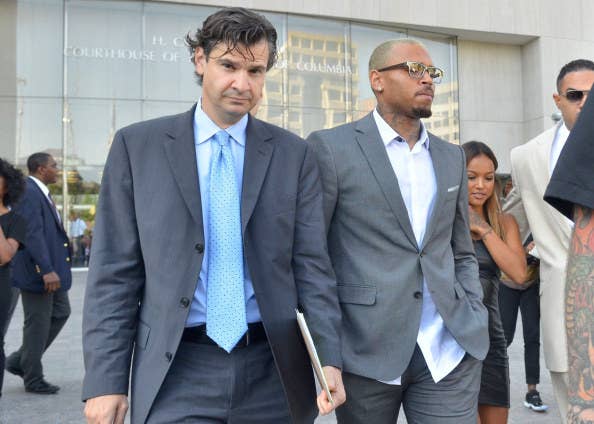 Brown pleaded guilty to hitting a man outside a hotel in Washington and was sentenced to time served, TMZ reported. The incident took place in October last year while he was on probation for attacking his former girlfriend Rihanna.
Brown spent two days in a Washington, D.C., jail for this case, but in May, he was sentenced to an additional 131 days in a Los Angeles County lockup for violating his probation in the Rihanna case, The Guardian reported.
Brown's attorney argued that his client had already been "punished severely " and that his career had been on hold for nearly a year. He said that Brown wanted to get back to work and begin a tour for his new album.
Brown said, "I would like to say to the court that I'm sorry."
His bodyguard was also convicted of misdemeanor assault for the Washington incident but hasn't been sentenced yet. The victim of the assault, Parker Adams, told police that Brown had punched him after he tried to get into a picture with the singer and two women.