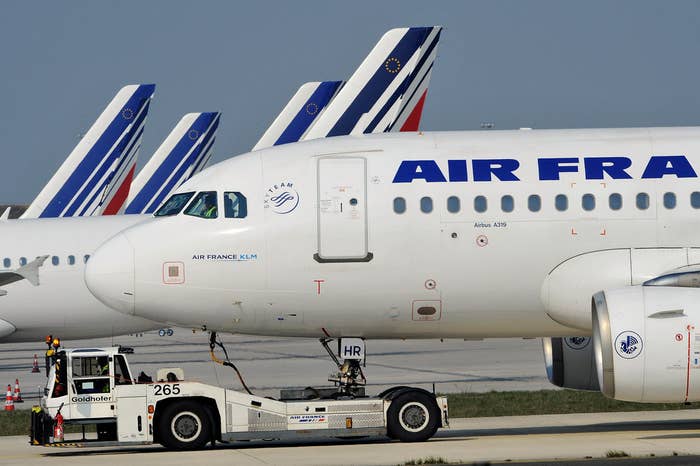 A young child was discovered in a woman's hand luggage on a Paris-bound Air France flight on Monday, having apparently been smuggled on board without a valid ticket, the airline said Thursday.
In a statement given to BuzzFeed News, an Air France spokesperson said: "According to the initial information in its possession, Air France indicates that an adult is reported to have travelled accompanied with a child hidden in a bag without a valid transport ticket. The company requested the presence of the French authorities on the flight's arrival."
The woman and child were traveling on Air France Flight 1891 from Istanbul's Ataturk Airport to Charles de Gaulles international airport in Paris on Monday evening.
A man claiming to be a passenger on the plane called Vincent told French media that the child was smuggled in a cloth bag stowed beneath the woman's seat, according to the BBC.
"The cloth bag belonged to a woman sitting at the back of the plane," he said. "At one point she opened the bag and her neighbor on the other row of seats saw something moving inside. He alerted flight attendants, who then discovered a baby."
Air France said Thursday that it was fully cooperating with the relevant authorities.