SAB Miller said in a statement Tuesday that it had agreed "in principle" to an increased takeover by rivals Anheuser-Busch InBev of £44 ($67) per share, which would create a giant beer company that could dominate the market worldwide.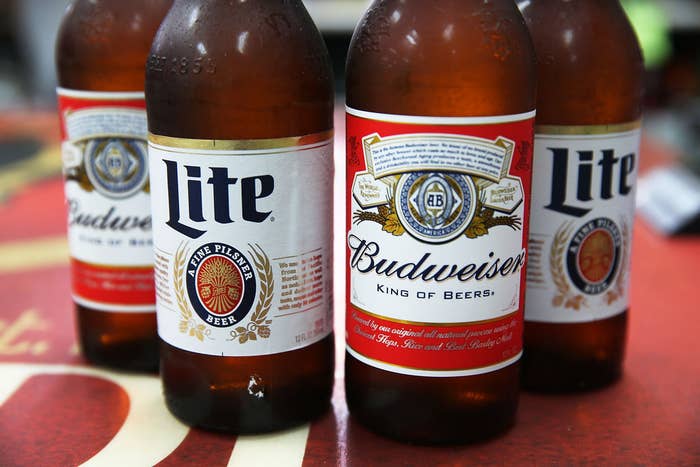 The on-off takeover saga has lasted for weeks, with AB InBev making previous offers of £38 ($58), £40 ($61), £42.15 ($64.25), and £43.50 ($66.30) per share. These were rejected by SAB Miller, with the company claiming AB InBev had "very substantially" undervalued them, according to the BBC.
The proposal values SAB Miller at £67.9 billion ($104.2 billion), the Wall Street Journal reported.
The move would create the world's largest brewing company, which would make some 30% of the world's beer, the BBC said, citing 2014 figures by Euromonitor.
SAB Miller's brands include Miller, Foster's, Grolsch, Peroni, and Milwaukee's Best, while the AB InBev stable includes Budweiser, Corona, and Stella Artois.
🍻