US singer-songwriter Bob Dylan is the surprise recipient of this year's Nobel Prize in Literature, the Swedish Academy announced Thursday.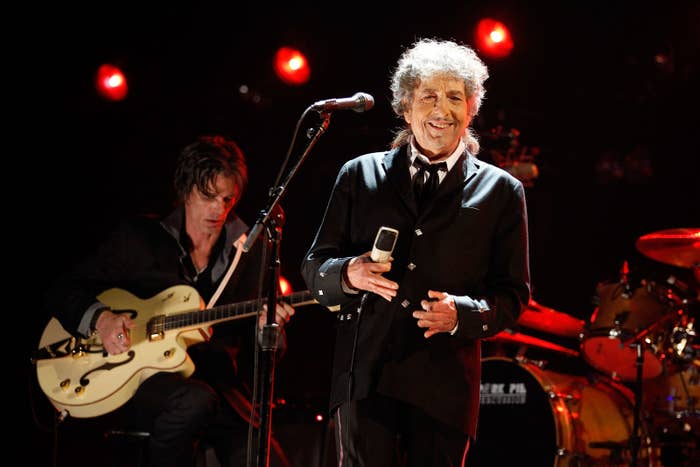 When asked whether Dylan deserved the prize, Sara Danius, the Permanent Secretary of the Swedish Academy, told the Nobel Prize website: "Of course he does. He just got it! He is a great poet. A great poet in the English-speaking tradition, and a wonderful sampler — a very original sampler".
"He embodies the tradition, and for 54 years he's been at it, reinventing himself constantly, and creating a new identity," she added.
Danius said she had yet to speak to Dylan, but identified his 1966 album Blonde on Blonde as the best example of his work: "It's an extraordinary example of his brilliant way of rhyming and putting together refrains and his pictorial thinking."
Addressing whether she thought the Academy's choice might be seen as a surprise, Danius said: "If you look far back, 2500 years of so, you discover Homer and Sappho. They wrote poetic texts that were meant to be listened to and performed often together we instruments, and it's the same way for Bob Dylan. We still read Homer and Sappho, and we enjoy it, and it's the same with Dylan — he can be read and should be read."