Main Suspect In Bangkok Shrine Bombing Arrested, More Warrants Issued
Prime Minister General Prayuth Chan-ocha said that the man is a foreigner and was arrested near the Cambodian border. Arrest warrants have been issued for three further suspects.
Thailand's prime minister, General Prayuth Chan-ocha, said Tuesday that the prime suspect in August's Bangkok shrine bombing has been arrested by authorities.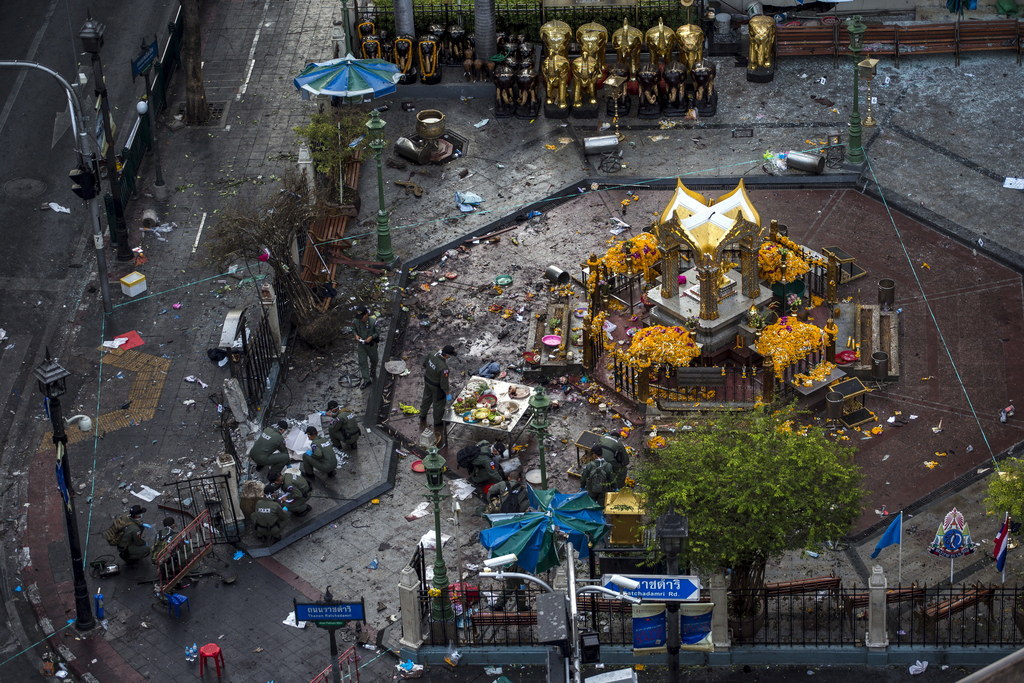 Prayuth added that the man is not a Thai national and was arrested close to the Cambodian border in the country's east, AP reported.
"It would be great if he were [the bomber]. Then we will know who they are, where they came from, who's behind this," Prayuth told reporters.
"We are interrogating. He is a main suspect and a foreigner," he said, according to the BBC.
The arrested man's identity has not yet been given.
Although Prayuth identified the man as the prime suspect, he did not directly say he was the man who planted the bomb, which killed 20 and wounded 100 more when it exploded at Bangkok's busy Erawan shrine on Aug. 17. He did say however that the suspect resembled the man in the footage, and that they obtained the bomber's DNA from the motorcycle and tuk-tuk taxis he used, AP reported.
He added that investigators had already ascertained that those involved in the attack were set to flee the country, and that the suspect was traced to Aranyaprathet district in Sa Kaeo province — a major border crossing to neighboring Cambodia.
Thailand's national police spokesperson, Lt. Gen. Prawut Thavornsiri, told reporters that they were "confident that he is the key suspect." He added that the man communicated to officers in English, and that he carried a passport which appeared to show he was from the Chinese province of Xinjiang.
Xinjiang is home to a significant population of the Uighur Muslim minority, which Beijing has sought to repress in recent years. Thailand controversially repatriated 100 Uighurs to China in July, the BBC said.
Authorities also said they had issued arrest warrants for three further suspects on Monday.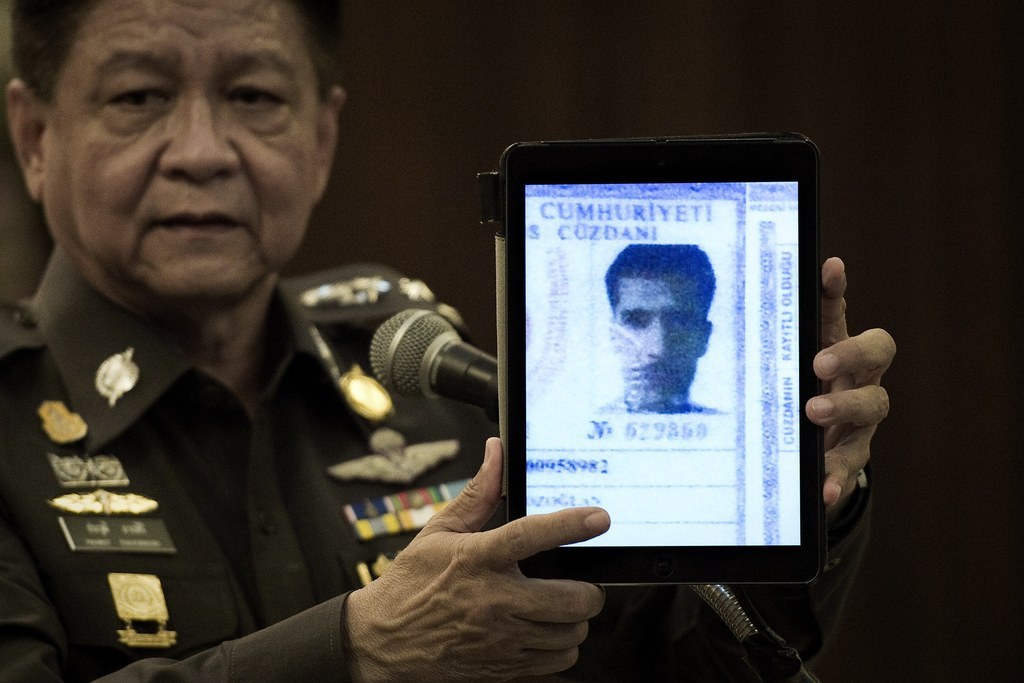 One suspect is unidentified, but said to be a Turkish male, while the other two are identified as Ahmet Bozloglan and Ali Jolan, both described by Prawut as foreign men.
Another suspect was arrested by authorities on Saturday, while arrest warrants for two more were issued on Monday following raids on apartments in the Bangkok suburbs.
A woman claiming to be one of those suspects — Wanna Suansan — came forward Tuesday, claiming to have had no involvement in the blasts. She told AFP via telephone that she lives in Turkey, and hasn't been in Thailand for three months.