At Least 20 Sandalwood Smugglers Killed In Shootout With Indian Police
The encounter took place in remote forests near Tirupati, Andhra Pradesh.
At least 20 suspected sandalwood smugglers have been killed in a shootout with police in the Indian province of Andhra Pradesh, police said.
State Police Chief J.V. Ramudu told Reuters that officers had been attacked by a group of smugglers during one of the biggest operations in years to stop the smuggling of the rare, valuable wood from the region's remote forests.
The smugglers were shot dead near the temple town of Tirupati, in the Seshachalam forest area, the Indian Express reported.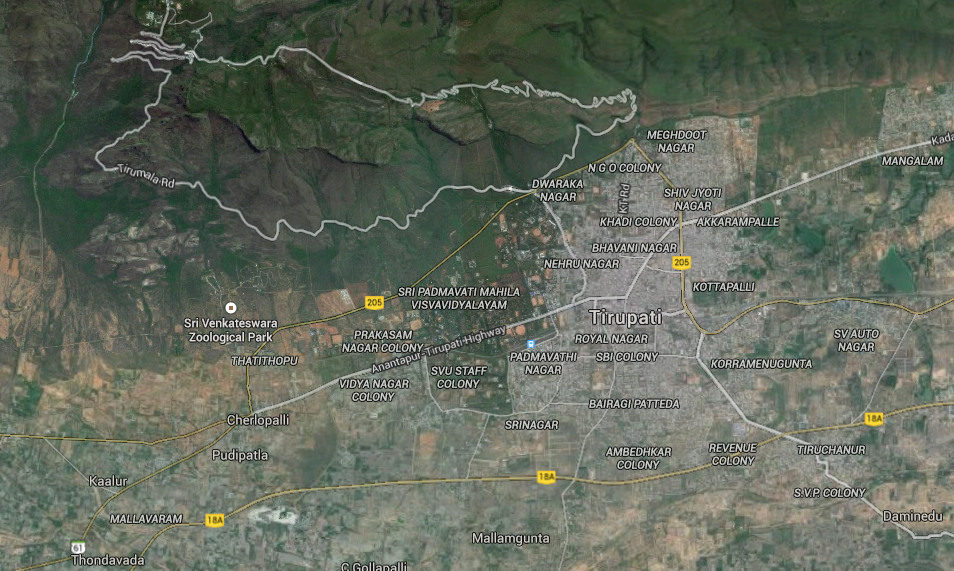 According to authorities, forest officials heard the sounds of smugglers on Tuesday morning and sought the help of the armed Red Sanders Anti-Smuggling Task Force, who raided the areas.
"As soon as they saw police, at least 150 to 200 labourers hired by the smugglers rained stones, shot arrows and threw sticks and iron roads," Task Force official Kanta Rao said, according to the Indian Express. "They hid behind boulders and attacked. At least eight of our forest officials were injured and the Task Force opened fire in self-defence and at least 20 were killed. They are all hired daily wagers from Tamil Nadu. They were camping here since yesterday evening, we believe."
The area is home to red sandalwood, a prized material used for furniture-making in China and Japan. It is mostly smuggled through northeast India and into Myanmar. Police said nine smugglers were killed in one area, and another 11 were killed in a second clash a kilometer away, Reuters reported.