At least 20 people have died after two trains crashed head on in Puglia, Italy, on Tuesday morning, a local official has confirmed.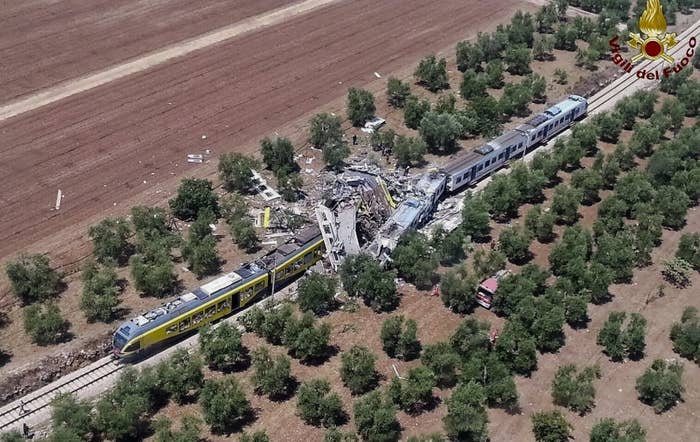 Giuseppe Corrado, the vice president of Bari-Andria-Barletta province, said four more people were in a critical condition and that local hospitals urgently required type O blood donations, the ANSA news agency reported.
Another official has stressed that the final toll from the crash will not be known until the wreckage had been fully pulled apart, according to the AP.

Rescue operations are continuing in scorching heat, with at least two people having been pulled from the carriages alive.

Andria's police chief, Riccardo Zingaro, told reporters the accident was "a great tragedy."
"Some of the cars are completely crumpled and the rescuers are extracting people from the metal, many of them injured," he added.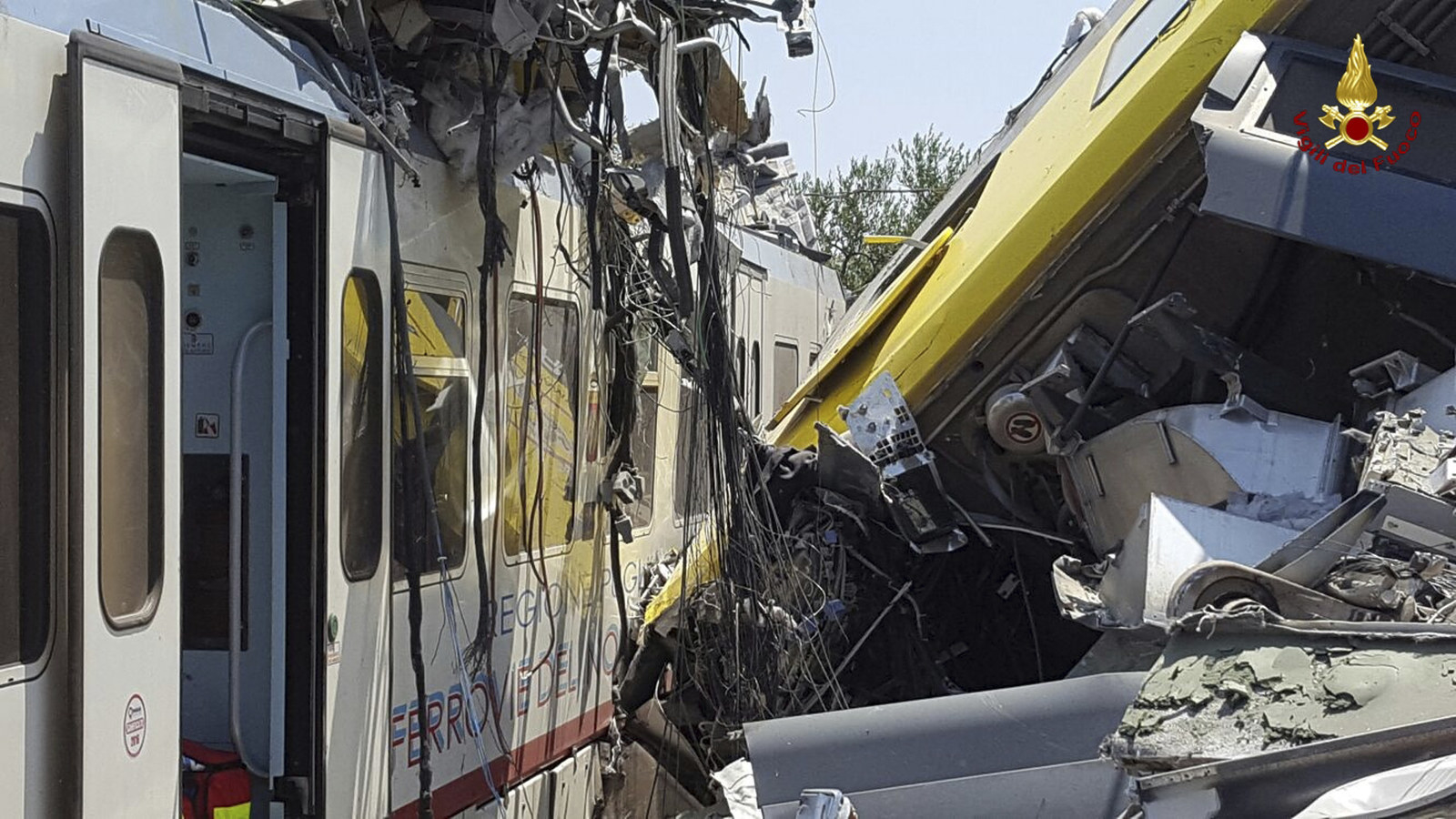 The accident happened when one train traveling from the town of Andria to Corato hit another coming from the opposite direction.
The trains are run by a private company called Ferrotramvaria, and connect the city of Bari with its airport and other towns to the north.
Speaking to state TV, the company's general director said the cause of the accident was still yet to be determined, but that it was evident that "one of the trains wasn't supposed to be there," AP reported.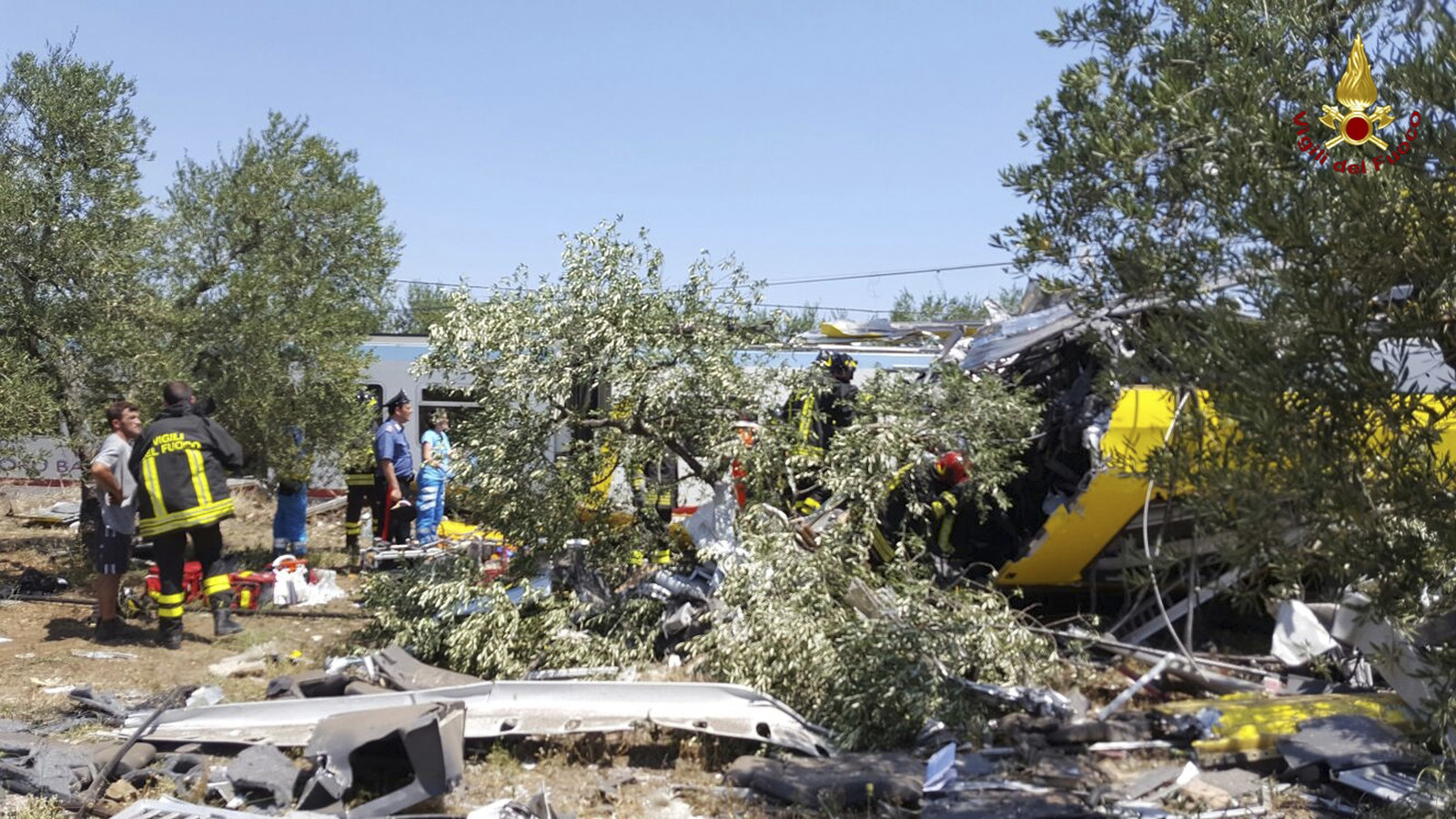 The mayor of Corato, Massimo Mazzilli, told Sky TG24 the collision was "like a plane crash," adding that the two trains had "literally imploded."
He said casualties were "serious" but that rescuers had been mobilized in a timely manner.