25 Dead In Kuwait Mosque Suicide Bombing Claimed By ISIS Offshoot
Another 202 people were injured after a bomber blew himself up at a Shiite mosque in Kuwait City during Friday prayers.
Twenty-five people have died and another 202 have been injured in a suicide bombing at a Shiite mosque in Kuwait City, the Kuwaiti Interior Ministry said.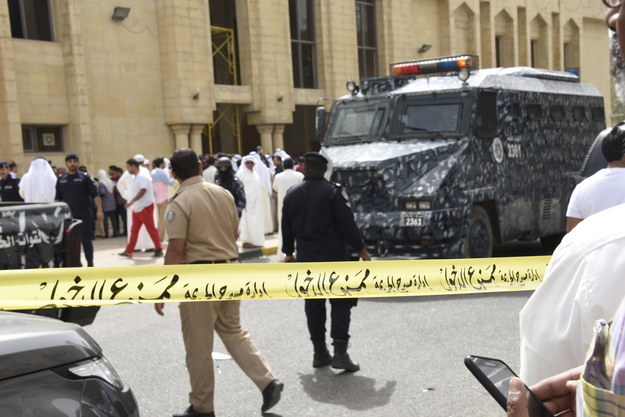 A Twitter account known to be affiliated with ISIS claimed that attack on the Imam Sadiq Mosque in Kuwait City's residential al-Sawabir district was carried out by a bomber wearing a suicide belt, the Associated Press said.
The post said the target was a "temple of the rejectionists," according to Reuters. ISIS regards Shiite Muslims as heretics. An ISIS offshoot calling itself Najd Province claimed responsibility, AP reported.
Kuwaiti justice, religious endowment and Islamic affairs minister told the official state news agency KUNA that "terrorist and cowardly action which threatens our nation and works at tearing apart the national unity."
Khalil al-Salih, a member of the Kuwaiti parliament, was in the mosque at the time, according to Reuters.
Speaking to the news agency via telephone, Salih said: "It was obvious from the suicide bomber's body that he was young. He walked into the prayer hall during sujood (kneeling in prayer). He looked in his twenties, I saw him with my own eyes."
He added that the blast had destroyed the mosque's ceilings and walls.
The blast marks the first suicide attack on a Shiite mosque in Kuwait, a small oil-exporting Gulf state.