Arrests After 3 Muslims Burned Alive In Bihar, Northern India
At least 14 people are in custody after a mob set fire to dozens of homes in Muzaffarpur district, according to reports.
At least 14 people have been arrested in India's northern Bihar state after three Muslims were burned alive by a mob during an hours-long rampage on Sunday, the BBC reported.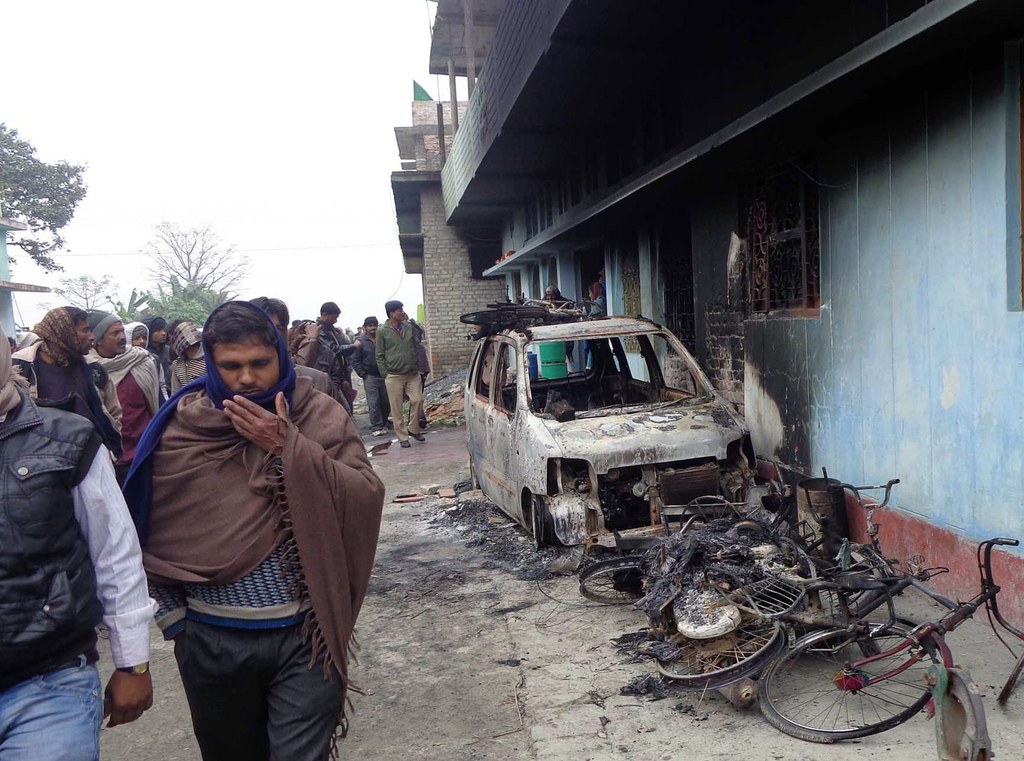 The mob set fire to dozens of homes in Ajitpur, Muzaffarpur district, in revenge attacks after a missing Hindu man's body was found in the village.
The young man's father lodged a missing person's complaint with police on Jan. 11, accusing a Muslim man of abducting his son, the BBC said.
Speaking to BBC Hindi, a senior police official said the man had been in love with a Muslim girl.
He said: "He was abducted and murdered."
Additional Director of Police Gupteshwar Pandey said:
A mob gathered after the body was found and set fire to at least two dozen thatched huts and at least three people were killed.

The situation is tense but under control.
Hundreds of police have been deployed, and Bihar's state government has ordered an inquiry into the incident.
India's Muslim minority make up less than 14% of India's 1.2 billion population.