Attorneys Say "Angola 3" Member Poses No Flight Risk, Needs Medical Care
The arguments were made in court papers filed Wednesday after federal court temporarily blocked a judge's order to release Albert Woodfox, whose conviction in the death of a prison guard 1972 has twice been overturned.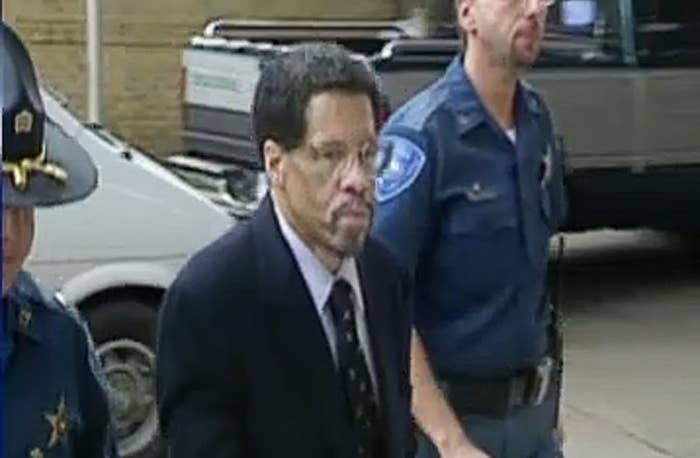 Attorneys for the last incarcerated member of the so-called Angola 3 filed paperwork on Wednesday requesting his immediate release, arguing the 68-year-old poses no flight risk and needs emergency medical care.
The move, reported by the Associated Press, comes one day after a federal appeals court temporarily blocked the unconditional release of Albert Woodfox, who was held in solitary confinement for 43 years at Louisiana State Penitentiary — commonly referred to as Angola, the town where it's located — for his alleged role in the 1972 stabbing death of a prison guard.
Louisiana Attorney General Buddy Caldwell had requested the emergency stay after a federal judge in Baton Rouge not only ordered the release of Woodfox, but took the additional measure of preventing prosecutors from attempting a third trial in the guard's death.
Woodfox has twice been tried for the death of 23-year-old prison guard Brent Miller, and each time his conviction has been overturned.
Woodfox has always maintained that he is innocent, and claims he was implicated in order to prevent his activism with the Black Panther Party chapter in Louisiana State Penitentiary. He had organized hunger strikes and other demonstrations against prison conditions.
He and the two other men held in solitary at the prison — Robert King and Herman Wallace — became known as the "Angola 3" because the prison is located next to a former slave plantation by the same name, according to the BBC.
King and Wallace were released in 2001 and 2013 respectively. Wallace died shortly after his release pending a new trial. King's conviction was overturned.
In a 2008 interview with the Los Angeles Times, Miller's widow, Teenie Rogers questioned Woodfox and Wallace's involvement in her late husband's death, saying: "If I were on that jury, I don't think I would have convicted them."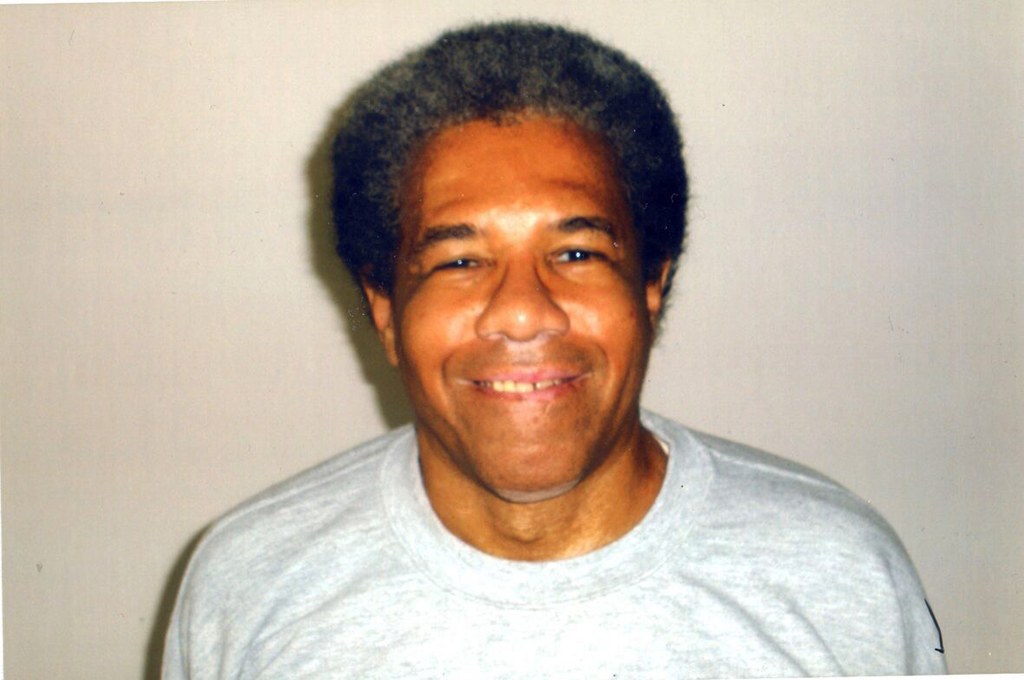 In issuing his release order Monday afternoon, U.S. District Judge James Brady an order detailed five factors behind his decision:
The Court has found at least five factors that weigh in favor of a finding of exceptional circumstances to justify an extraordinary remedy.

The five factors include: Mr. Woodfox's age and poor health, his limited ability to present a defense at a third trial in light of the unavailability of witnesses, this Court's lack of confidence in the State to provide a fair third trial, the prejudice done onto Mr. Woodfox by spending over forty-years in solitary confinement, and finally the very fact that Mr. Woodfox has already been tried twice and would otherwise face his third trial for a crime that occurred over forty years ago.

The fact that Mr. Woodfox has not served the maximum possible sentence and the fact that the underlying constitutional violation could be corrected upon retrial have little weight compared to the factors outlines above. Moreover, this is not a case where evidence of guilt is "overwhelming."

Having considered the parties' arguments, the jurisprudence, and the factual and procedural history of this case, this Court exercises its discretion in finding that there are exceptional circumstances, and the only just remedy is an unconditional writ of habeas corpus barring retrial of Mr. Albert Woodfox and releasing Mr. Woodfox from custody immediately.

An order will be issued accordingly.
But a spokesman for Caldwell's office, Aaron Sadler, said the order was "based on faulty procedural issues" and "arbitrarily sets aside jury decisions" in an emailed statement obtained by The Times-Picayune.
In granting an emergency stay, Sadler said the Fifth Circuit U.S. Court of Appeals would be ensuring "this murderer stays in prison and remains fully accountable for his actions," The Times-Picayune reported.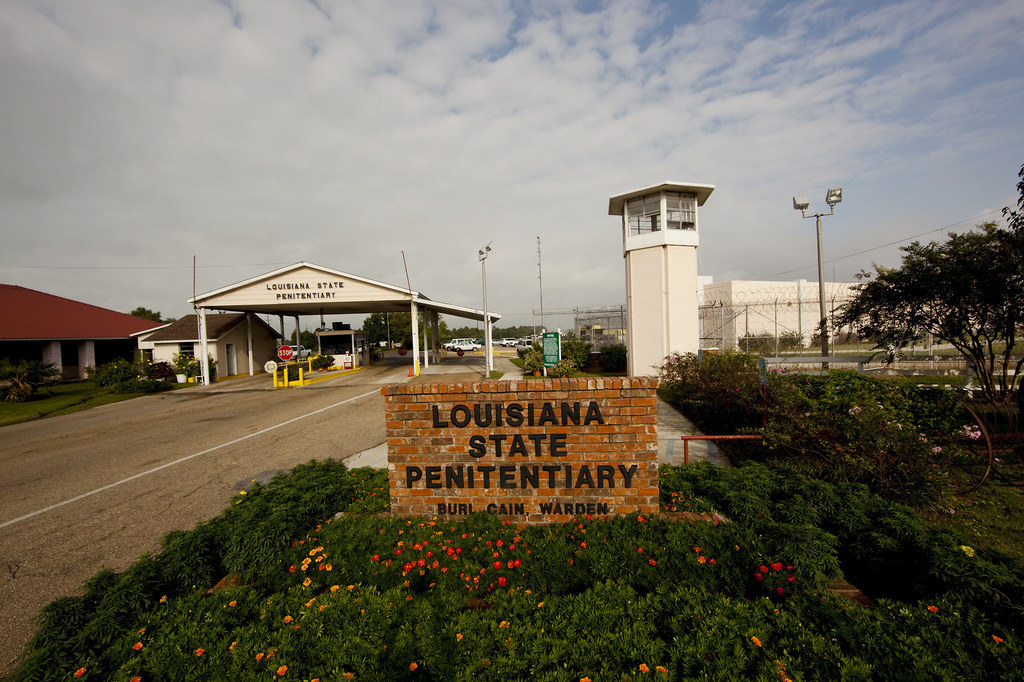 Woodfox has spent most of his sentence in Louisiana State Penitentiary, but his attorney Carine Williams told The Times-Picayune that he would spend Monday night in the West Feliciana Parish pretrial detention center, where he has been since February when he was handed his third indictment on the murder case.
Williams said she delivered the news to Woodfox along with his other attorney, George Kendall, at around 7:30 p.m. Monday. Williams said that Woodfox "was neither jaded nor excited. I think he was more shocked," according to the Times-Picayune.
Jasmine Heiss, a senior campaigner for Amnesty International USA — which has been campaigning for Woodfox's release — reacted to Brady's order in a statement released Monday:
"After four decades in solitary confinement, Judge Brady's decision to grant Albert Woodfox's unconditional release marks a momentous step toward justice. Woodfox has spent 43 years trapped in a legal process riddled with flaws. The only humane action that the Louisiana authorities can take now is to ensure his immediate release."
BuzzFeed News have reached out to the Free The Angola 3 campaign for comment on the order for his release.
You can read the order here:
Download PDF