After 195 Days, Body Recovered From Sunken South Korean Ferry
The discovery comes a day after prosecutors announced will seek the death penalty for the ship's captain.
Another body has been recovered from the South Korean passenger ferry MV Sewol, which sank in April, Yonhap News Agency reported.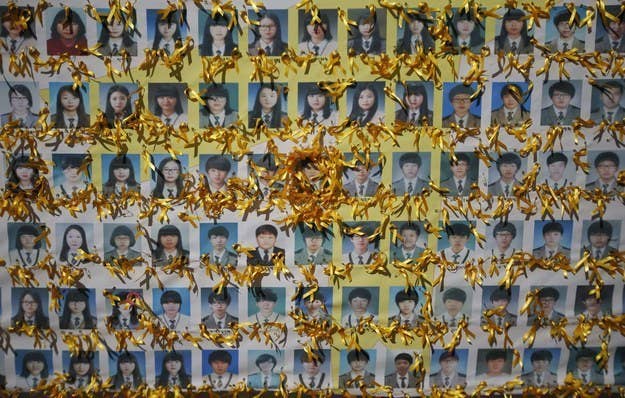 The discovery comes after more than three months without progress in the search for those missing in the disaster. The recovery has raised the death toll to 295. Nine people are still officially listed as missing.
The body was found in the a fourth deck female restroom of the submerged ship at 5:25 p.m. local time (4:25 a.m. ET). It is said to have been in a badly decomposed state, but is presumed to be that of a female.
The recovery team said that the body is likely to be removed from the wreckage site when currents subside at either 10:00 p.m. local time (9 a.m. ET) or 4:00 a.m.(3 p.m. ET), Yonhap reported.
The last body to be recovered was that of a 56-year-old female cook, who was discovered in the ship's cafeteria on July 18: 102 days ago.
Yesterday, prosecutors in Gwangju said they would be seeking the death penalty for Sewol's 68-year-old captain Lee Joon-seok, who has been accused of abandoning the ship and being one of the first to be rescued after telling passengers to stay put.
Sentences ranging between 15 years and life imprisonment are being sought for 14 other crew members.
The MV Sewol sank on April 16 off the island of Jindo near South Korea's south coast, while traveling between Incheon and Jeju. Many of the dead were from a single high school in Anwan City.