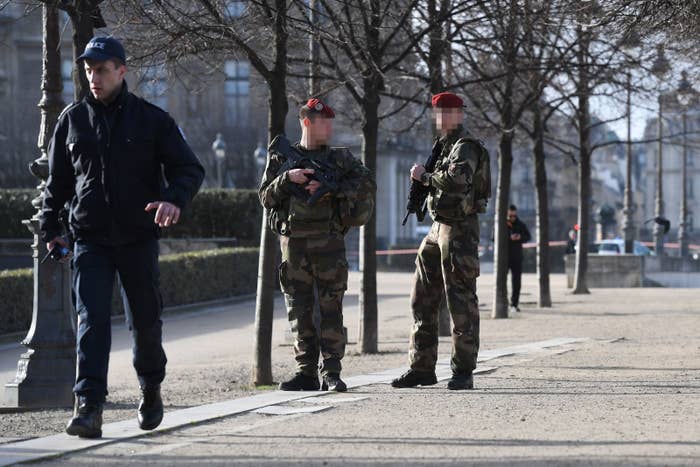 A French soldier opened fire on a machete-wielding man who threatened security personnel outside Paris's Louvre museum on Friday morning, police said.
The museum and nearby metro stations were closed following what the French Interior Ministry described as a "serious public security incident."

French Prime Minister Bernard Cazeneuve described the attacker as "terrorist in nature." Reuters identified the man as Abdullah Reda al-Hamamy, a 29-year-old Egyptian from a province northeast of Cairo.
Paris police chief Michel Cadot said that a lone man armed with a machete ran at military personnel and police stationed outside the museum, after which one soldier opened fire.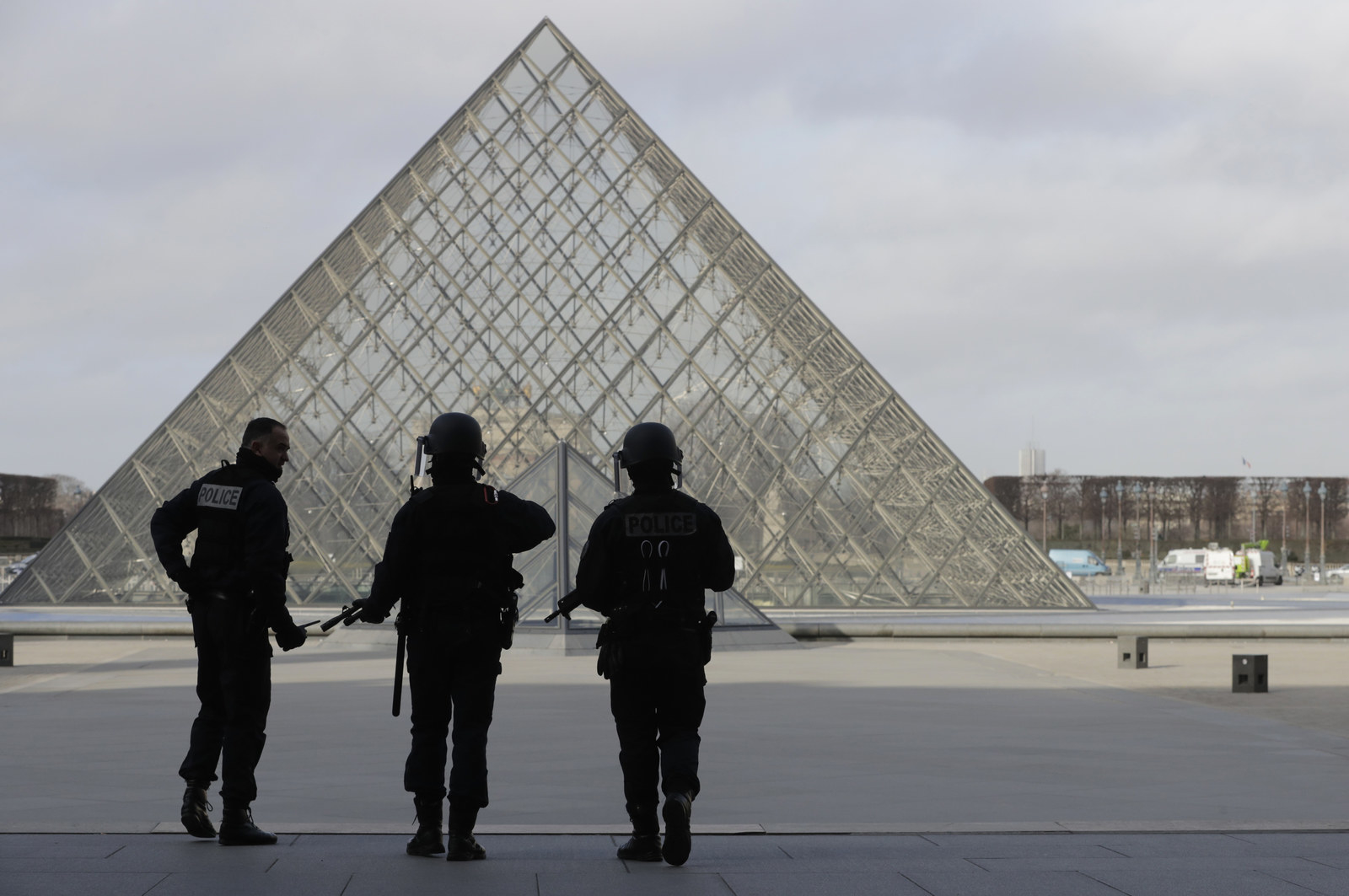 "We are dealing with an attack from an individual who was clearly aggressive and represented a direct threat, and whose comments lead us to believe that he wished to carry out a terrorist incident," Cadot said. Two backpacks carried by the attacker were searched and found to contain no explosives, police added.
The attacker is alive, but in "a life-threatening condition," the AP reported. He arrived in Paris on Jan. 26 using a tourist visa, according to the AP.
A soldier sustained a head injury during the incident. Interior Minister Bruno Le Roux visited the wounded soldier Friday, spokesman Pierre-Henry Brandet said.

Brandet added that a second person had been arrested at the scene, but that officials were "cautious" over the role she may have played. Some 1,000 visitors to the museum were safely moved to secure areas following the incident.

French President Francois Hollande paid tribute to the "courage and determination demonstrated the military" following this morning's attack.

US President Donald Trump also addressed the incident in a tweet sent on Friday morning.

French authorities had not confirmed whether or not the attacker is a radical Islamist at the time Trump sent the tweet. Police had earlier said he had shouted "allahu akbar" — meaning "God is great" in Arabic — during the incident.