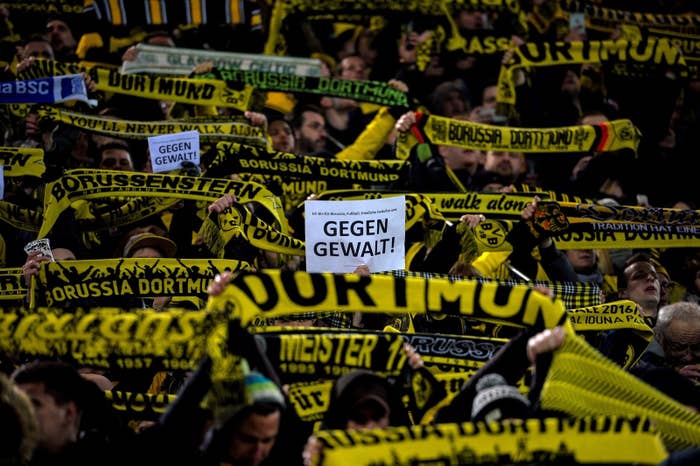 A man has been charged in relation to the April 11 bombing on the Borussia Dortmund soccer team's bus and accused of carrying out the attack for financial gain, the German federal prosecutor said in a statement.
A 28-year-old German-Russian citizen identified as Sergey W. has been charged with attempted murder — as well as two other charges related to causing injury and detonating explosions — after being arrested in the Tübingen area on Friday.

Investigators had initially linked the attack to suspected Islamist extremism, but Sergey W. is alleged to have been attempting to cause the value of shares in the team to fall for his own financial gain.
He is accused of buying 15,000 options to short-sell shares in Borussia Dortmund. The amount of profit made on those options would depend on the share price falling.
"A significant drop in the price would have been expected if, as a result of the attack, players had been seriously injured or even killed," the prosecutor's statement said.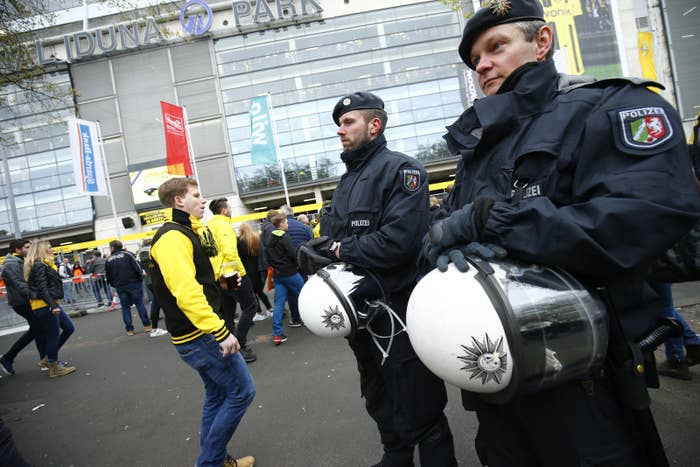 Sergey W. was staying in the same L'Arrivée hotel as the team ahead of their home match against Monaco in the UEFA Champions League quarterfinals. Prosecutors say he had moved to a room on the top floor of the hotel, overlooking the area where the attack took place. He allegedly bought the options from the hotel's IP address using a consumer credit card.

Later on Friday, the federal prosecutor's spokesperson Frauke Koehler said the suspect had come to light due to his "suspicious options purchases," and that he had taken out a five-figure loan to pay for them, AP reported.
Most of the options were bought on the day of the attack, and investigators were still determining how much profit he might have made. There are no indications that there are possible accomplices.

The attack on the bus saw three explosions detonated as the team left the hotel to head to their stadium on April 11. Player Marc Bartra was injured and had to have an operation on his hand.
A 25-year-old Iraqi was arrested following the bombing last week, and had a warrant issued for suspected ISIS links, but prosecutors said they found no evidence he was involved.

Letters that appeared to be a claim of responsibility by Islamist extremists were found near the scene, but investigators expressed "considerable doubt" over their authenticity and later said they were likely to be an attempt to trick people over the motive.