A suicide bomber has killed 9 people in an attack on a funeral in northern Afghanistan on Monday, AFP reported.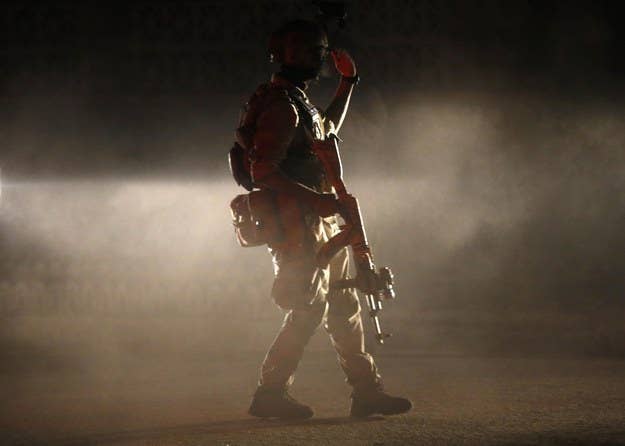 Around 18 people were injured in the bombing in Burka, and two of the dead were police, police said.
The blast underlines concerns surrounding security in Afghanistan as NATO troops prepare to withdraw their presence and end their 13 year war in the country.
It is the latest in a series of attacks, most of which have centered around the capital Kabul. The attacks have underlined worries that Afghanistan could descend into a cycle of violence once the foreign military presence there is reduced to 12,500 at the end of this month, down from the 2010 peak of 130,000.
Speaking to AFP, Baghlan province Police Chief Aminullah Amarkhil said "A suicide bomber on foot detonated his explosives among people who were attending a funeral ceremony in Burka district this morning."
"Initial reports show nine people, including two police, were killed and around 18 wounded."
Taj Mohammed Taqwa, Burka's district chief, told AFP he believed the bomber is likely to have been targeting high-ranking police officials and council members who were attending the funeral.