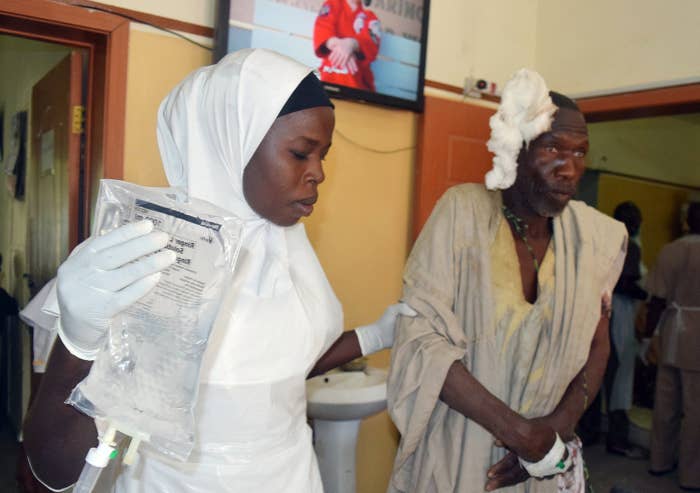 At least 58 people have been killed at a camp for internally displaced people in northern Nigeria after two women detonated suicide bombs, government officials and agencies said.
The camp was intended as a safe haven for those fleeing the violence of the Boko Haram militant group.
On Tuesday, two young female bombers entered the camp in Diwka, Borno State, near the Cameroonian border, disguised as displaced persons, the head of the Borno State Emergency Management Committee, Satomi Alohji Ahmed, told CNN and Agence France-Presse.
The camp is located around 90 kilometres (55 miles) from Borno State's capital, Maiduguri, and is currently home to over 50,000 people.
The country's National Emergency Management Agency (NEMA) confirmed 58 people had died and 78 more had been injured in a tweet posted early Thursday morning.

Borno State Emergency Committee's Ahmed also added that a third bomber refused to set off her explosives after reportedly realizing her family were in the camp.
"There were three female bombers who entered the camp around 6:30 a.m. (local time) disguised as displaced persons. Two of them set off their explosives in the camp while the third refused after realizing her parents and siblings were in the camp," Ahmed told CNN.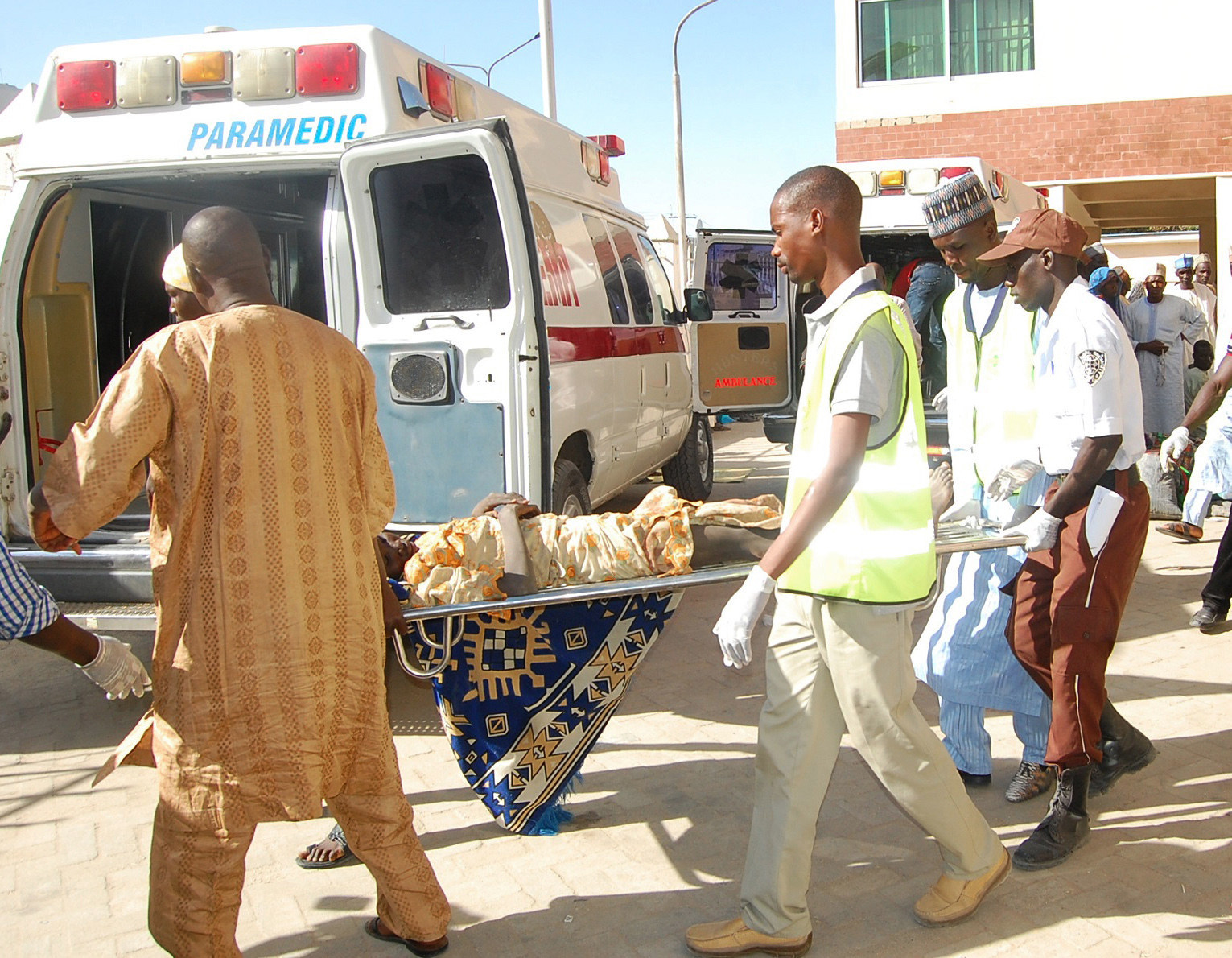 Sani Datti of NEMA confirmed the story about the third bomber to the New York Times, and said the would-be attacker told authorities that future attacks were being planned in the camp.

Nigerian Vice-President Yemi Osinbajo — currently standing in for President Muhammadu Buhari while he is on vacation — said it was "regrettable that the heartless terrorists chose to unleash their wickedness on people who were taking refuge from previous acts of destruction in their homes," and added that security in and around the camps would be bolstered, according to AFP.
Since taking office in May last year, Buhari has said that taking on Boko Haram is his government's chief imperative. Despite the newly reorganized military having some success in scattering their fighters, the group has continued to carry out attacks across the country's north.