Major urban centers in north and eastern China have been engulfed by thick smog in recent days. The capital Beijing's pollution levels were increased to "orange alert" — the second highest designation — on Sunday, the BBC reported.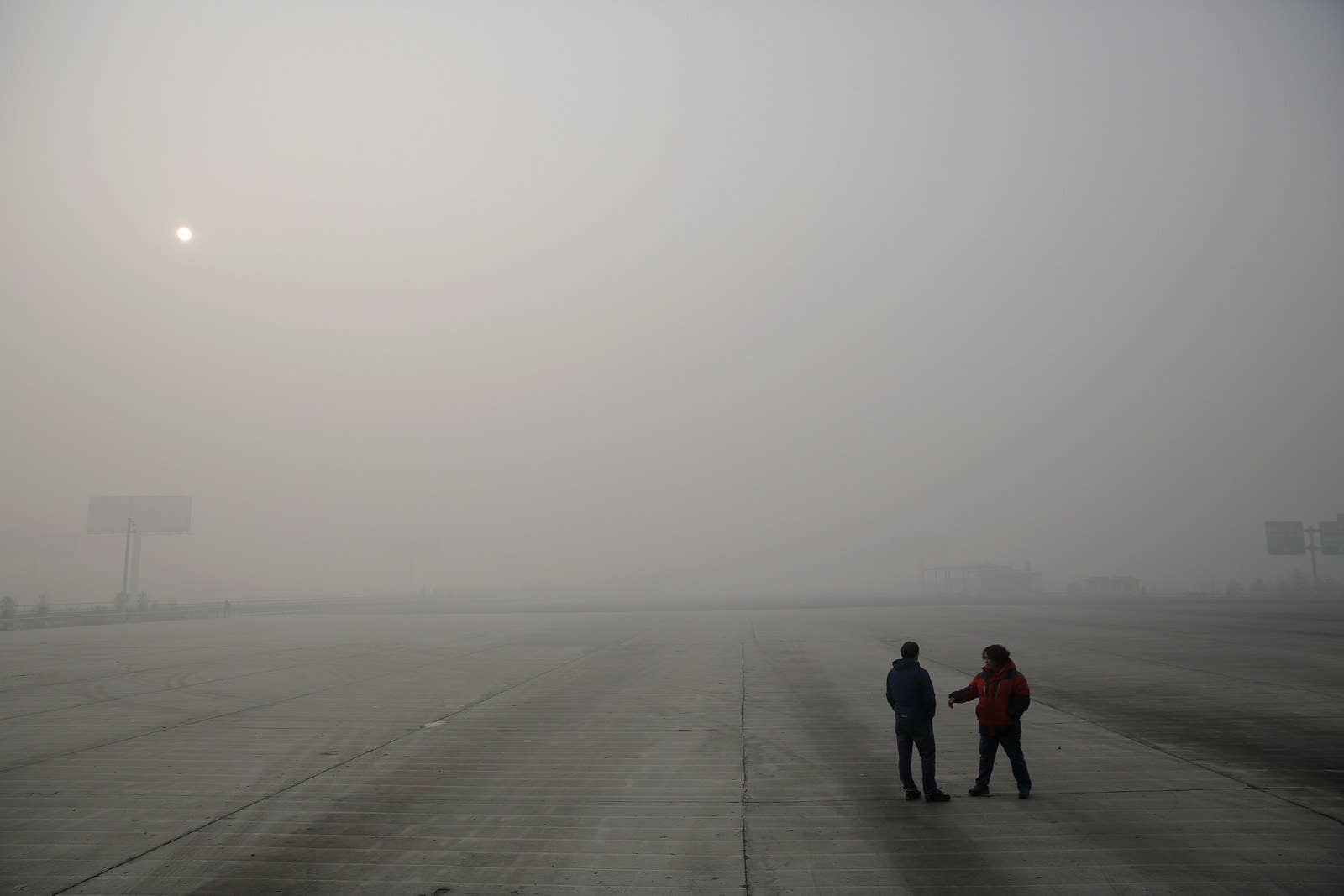 The arrival of the thick smog — dubbed the "airpocalypse" — comes as the country's President Xi Jingping attends the COP21 climate change conference in Paris.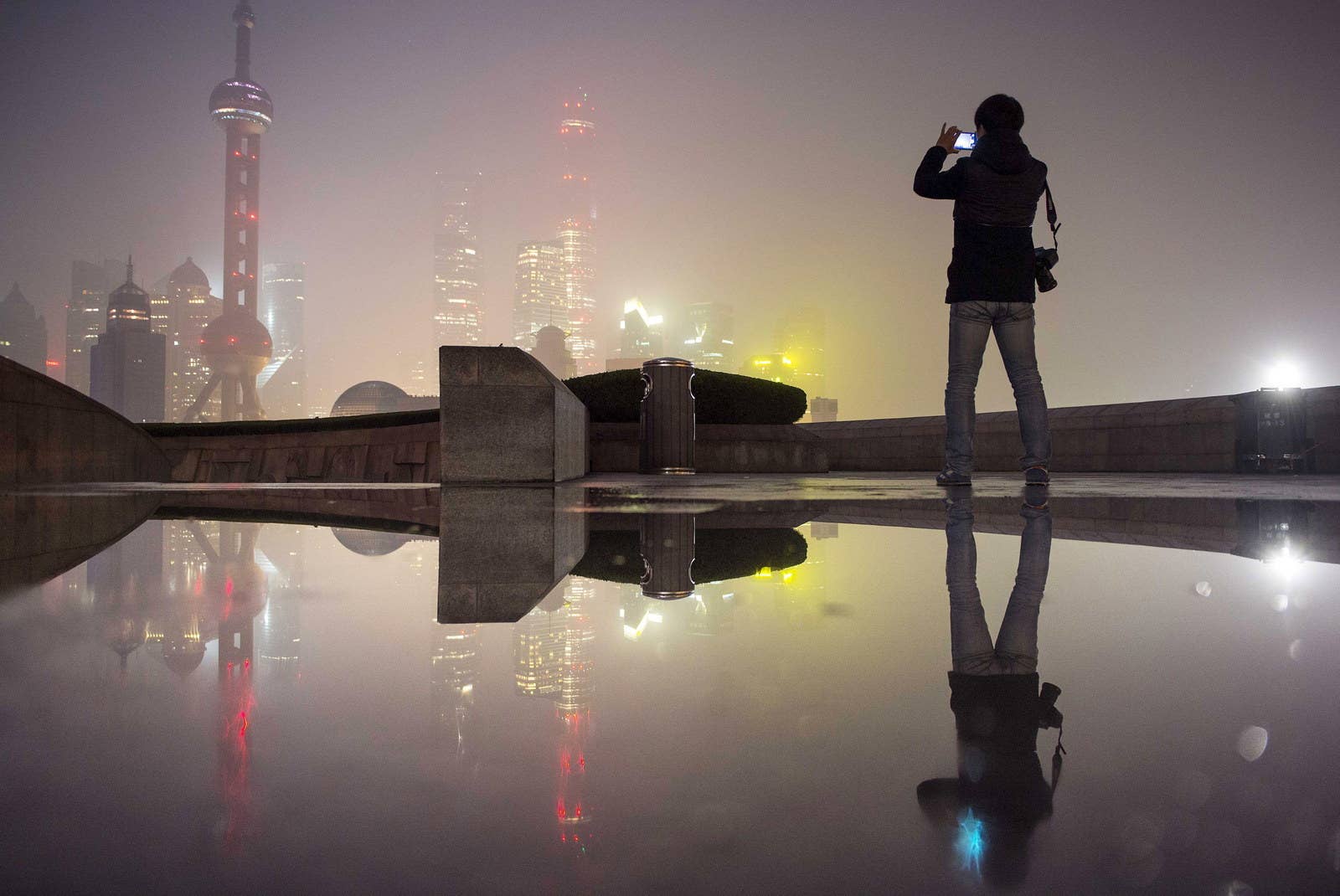 On Sunday, the U.S. embassy in Beijing recorded 625 micrograms per cubic meters of PM2.5 — hazardous particles that embed inside lungs — 25 times the maximum of 25 micrograms per cubic meter recommended by the World Health Organization , the AFP reported.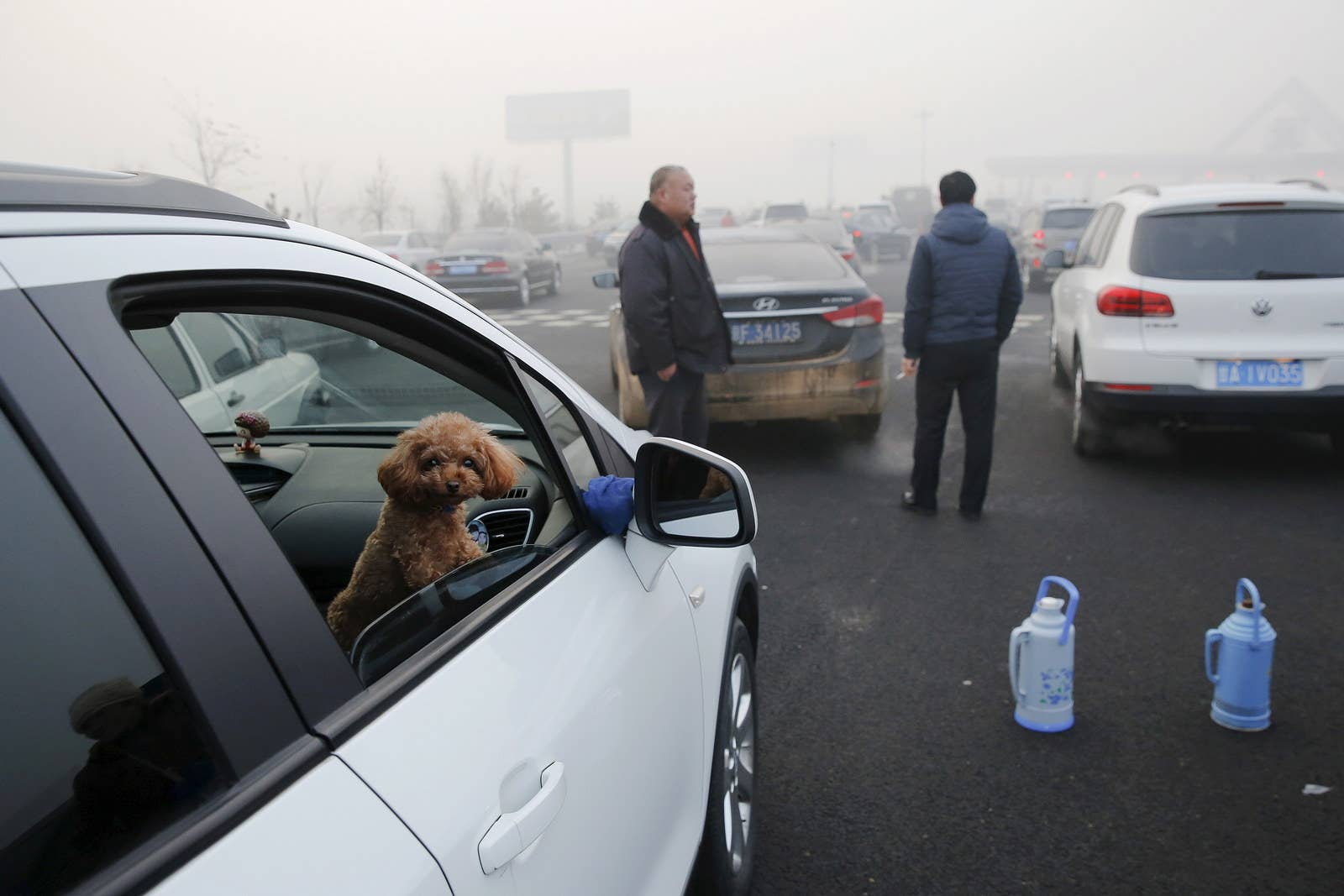 By Tuesday, the smog index in Beijing had jumped to 900 — 35 times the safe level, according to the BBC.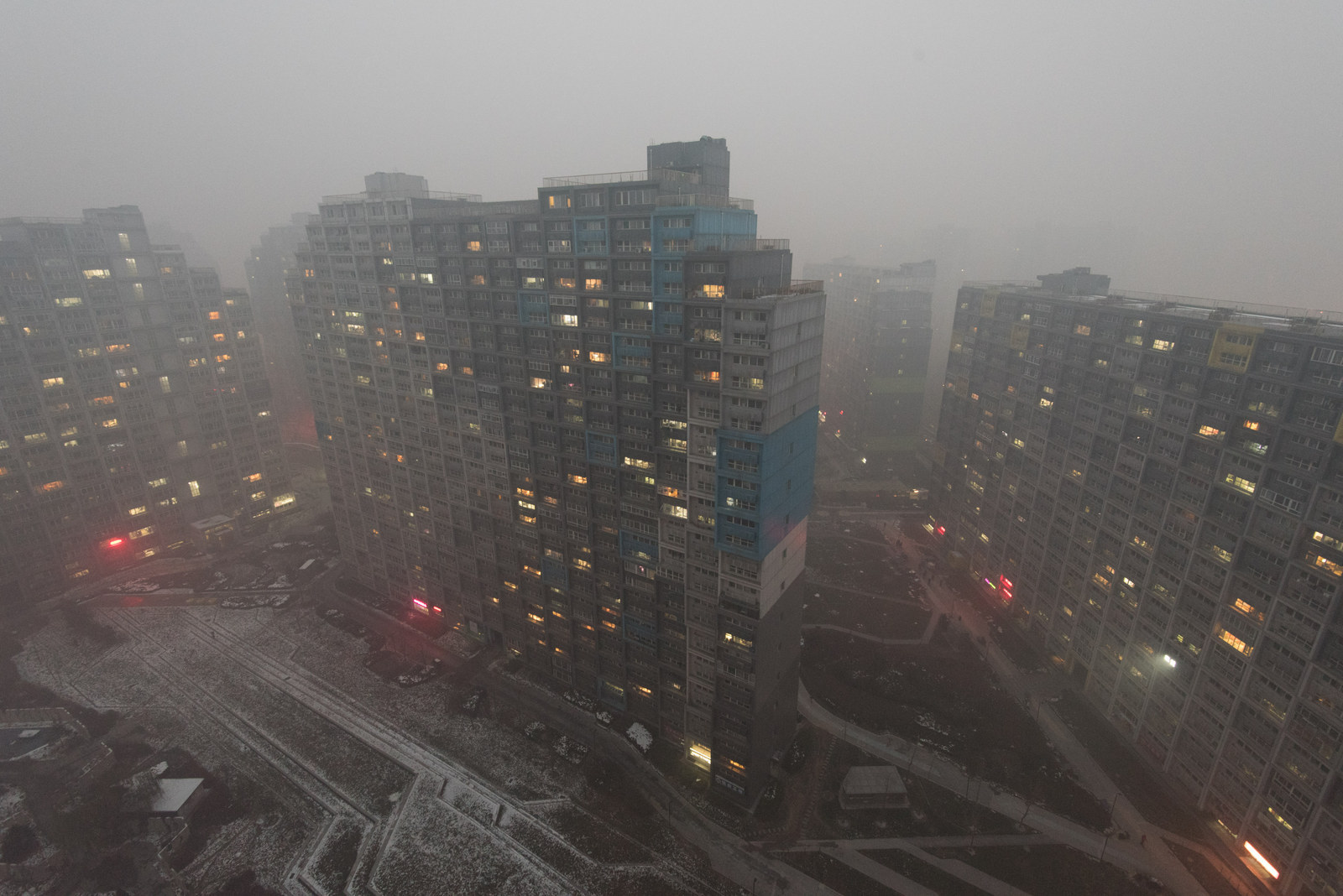 In Beijing, landmarks such as the Bird's Nest Stadium — the centerpiece of the 2008 Olympic Games — and the China Central Radio and Television (CCTV) building were barely visible.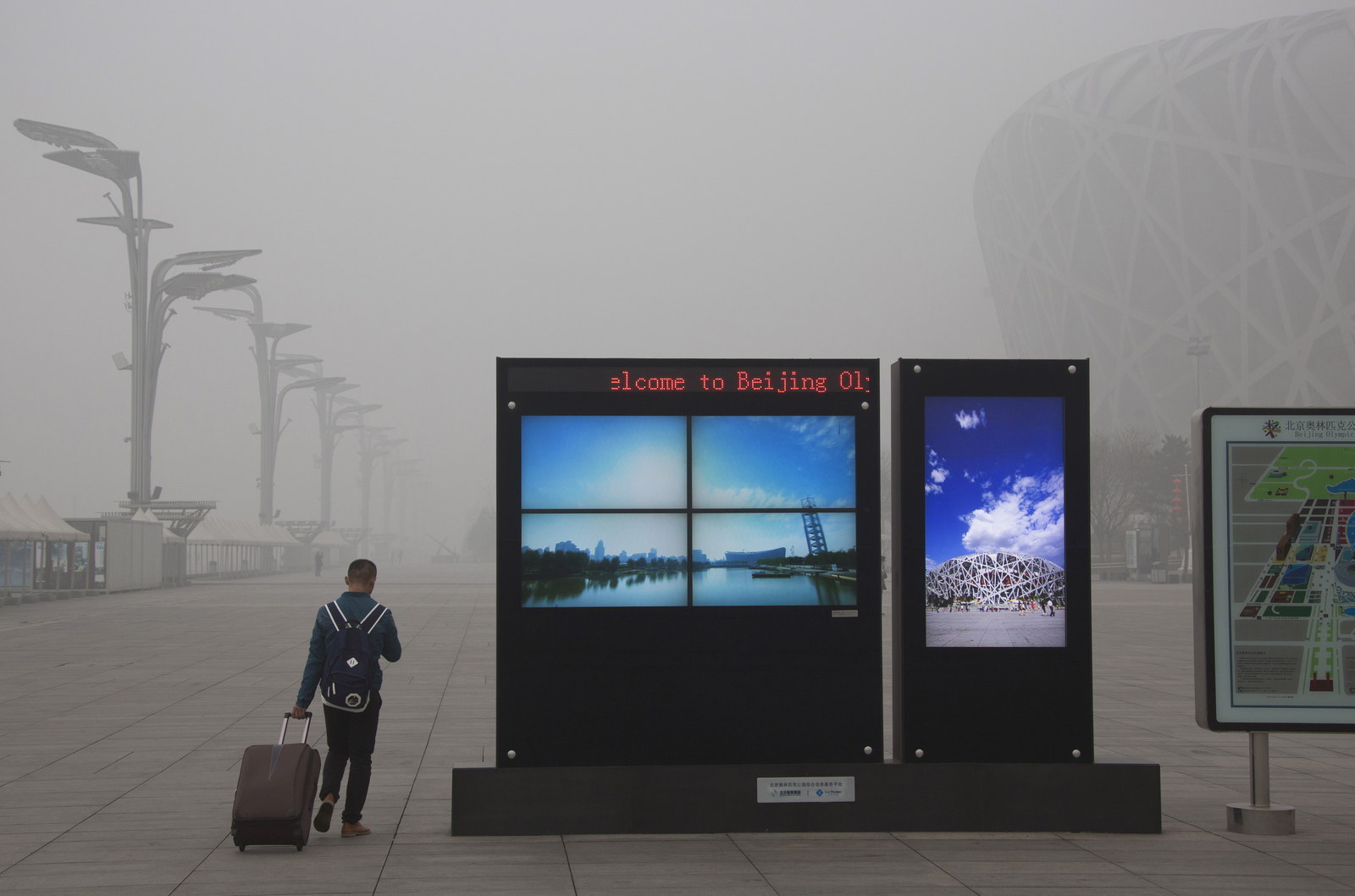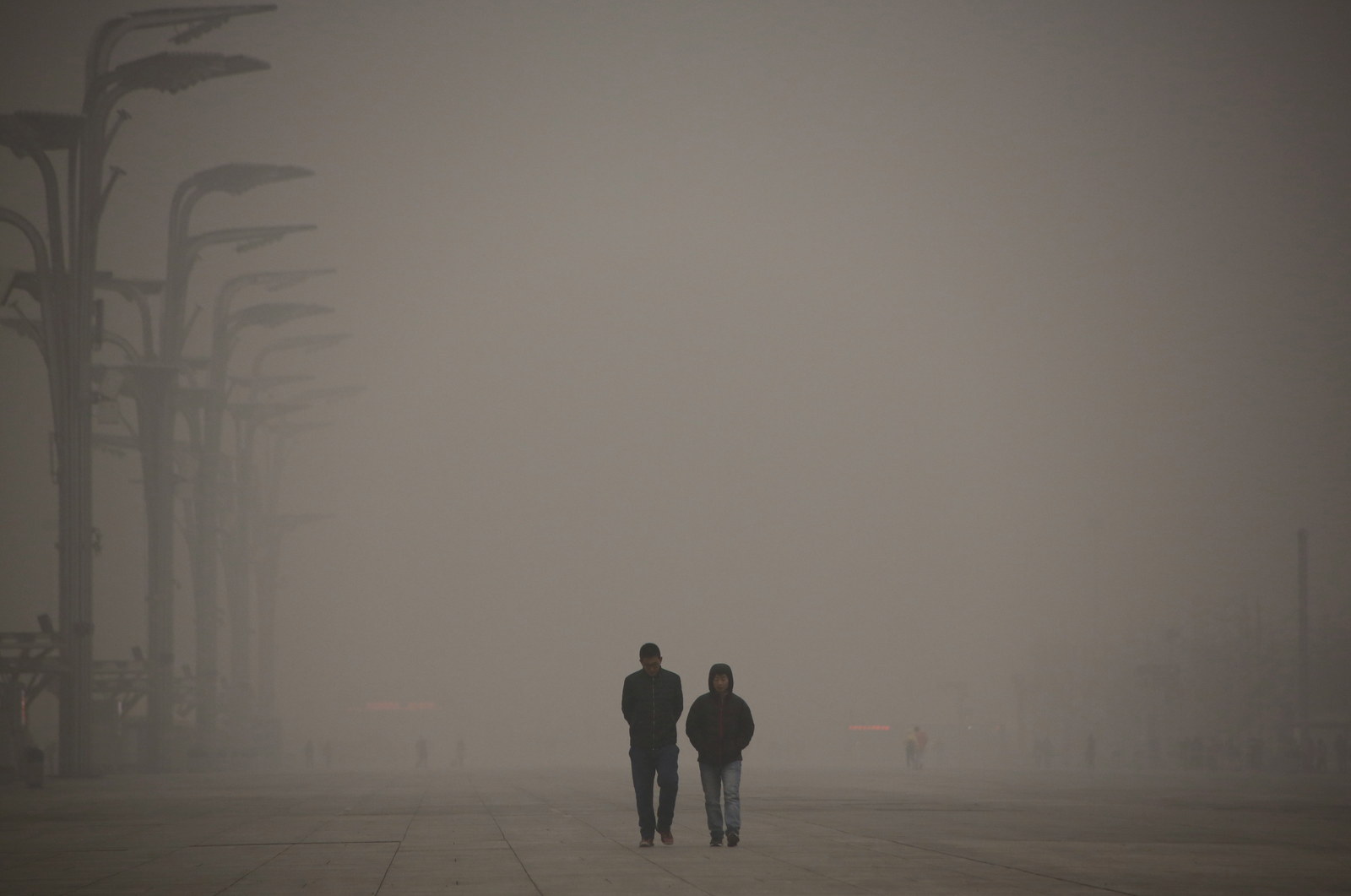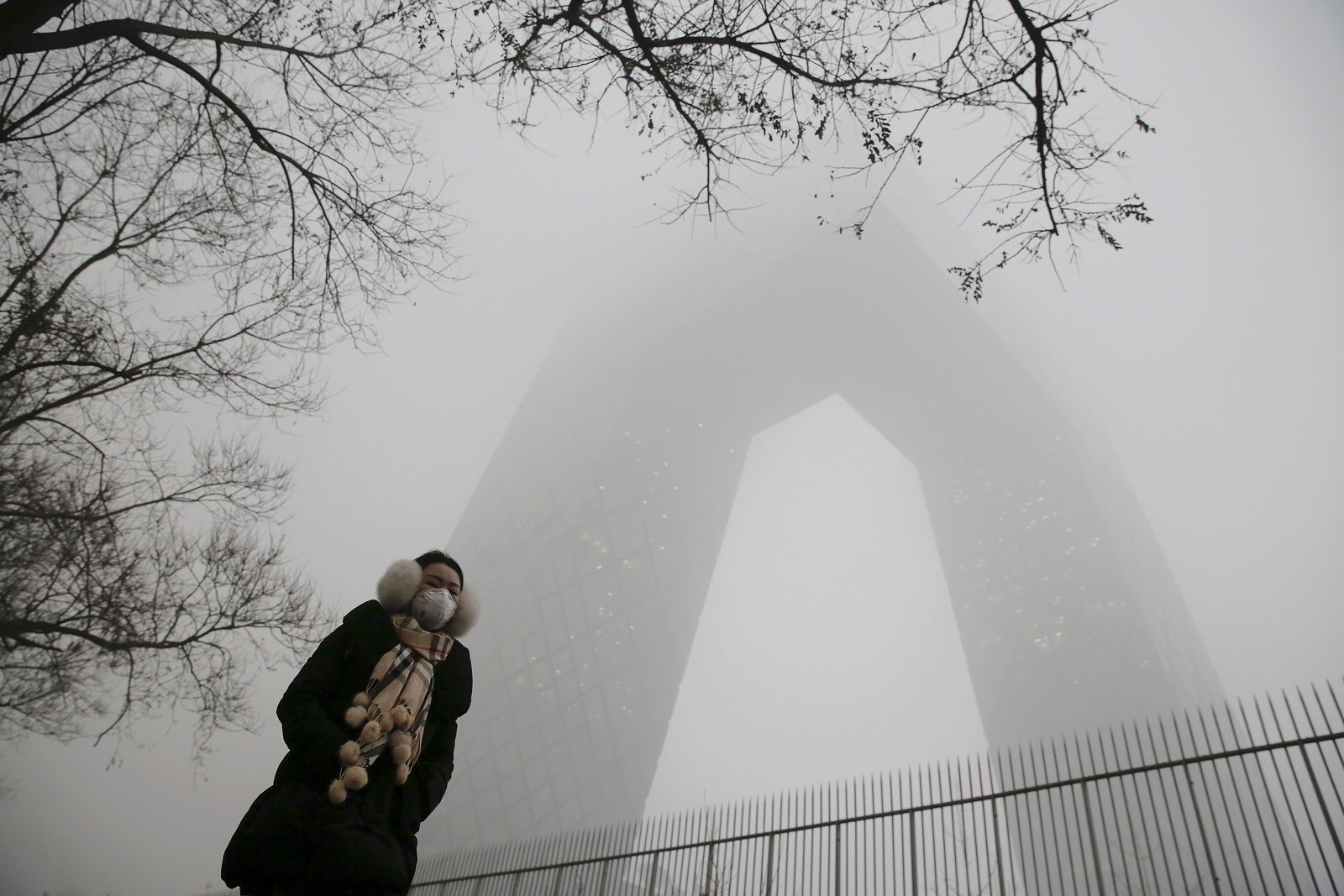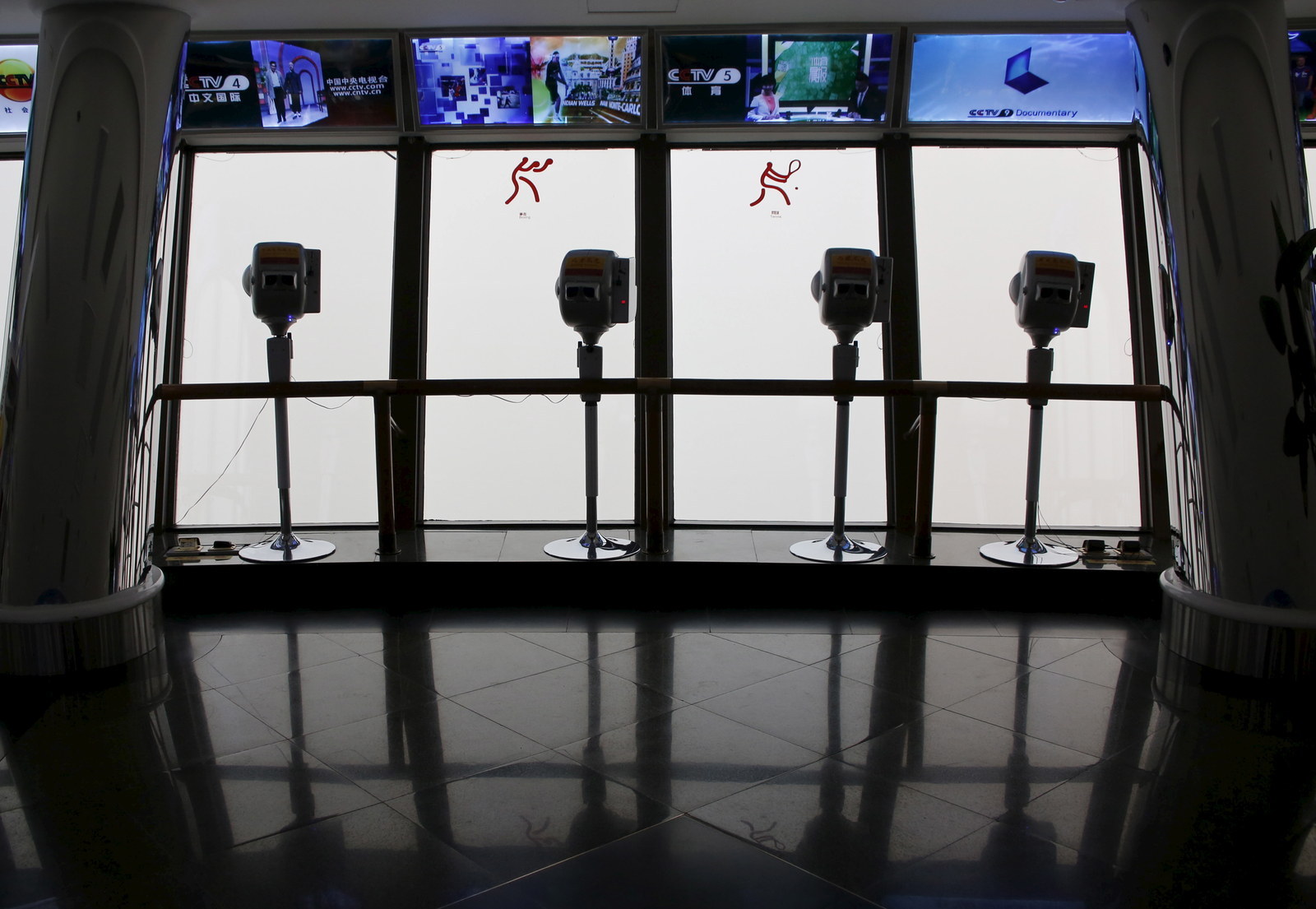 While not as thick as in Beijing, a smoggy haze also engulfed the towers of Shanghai's financial district.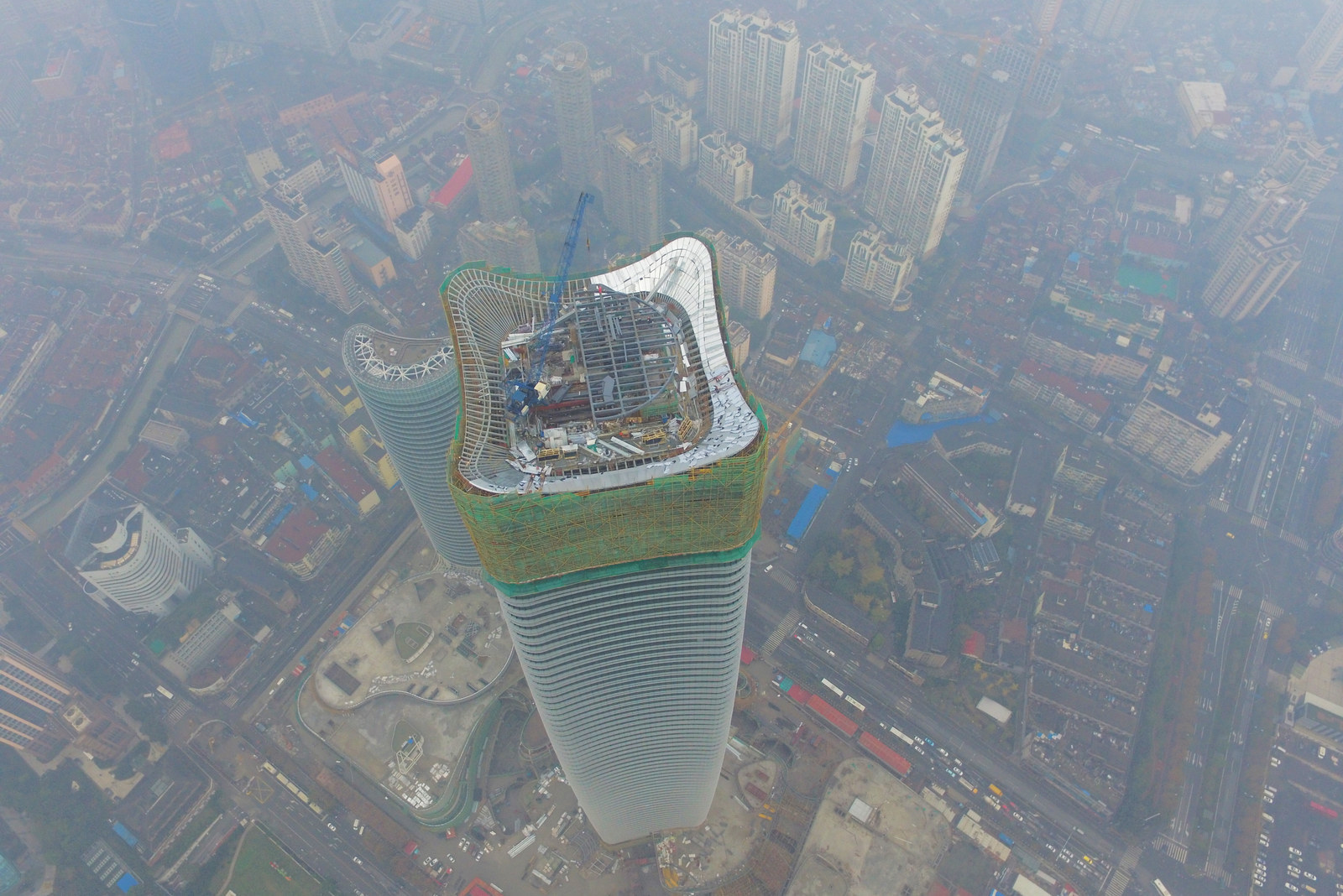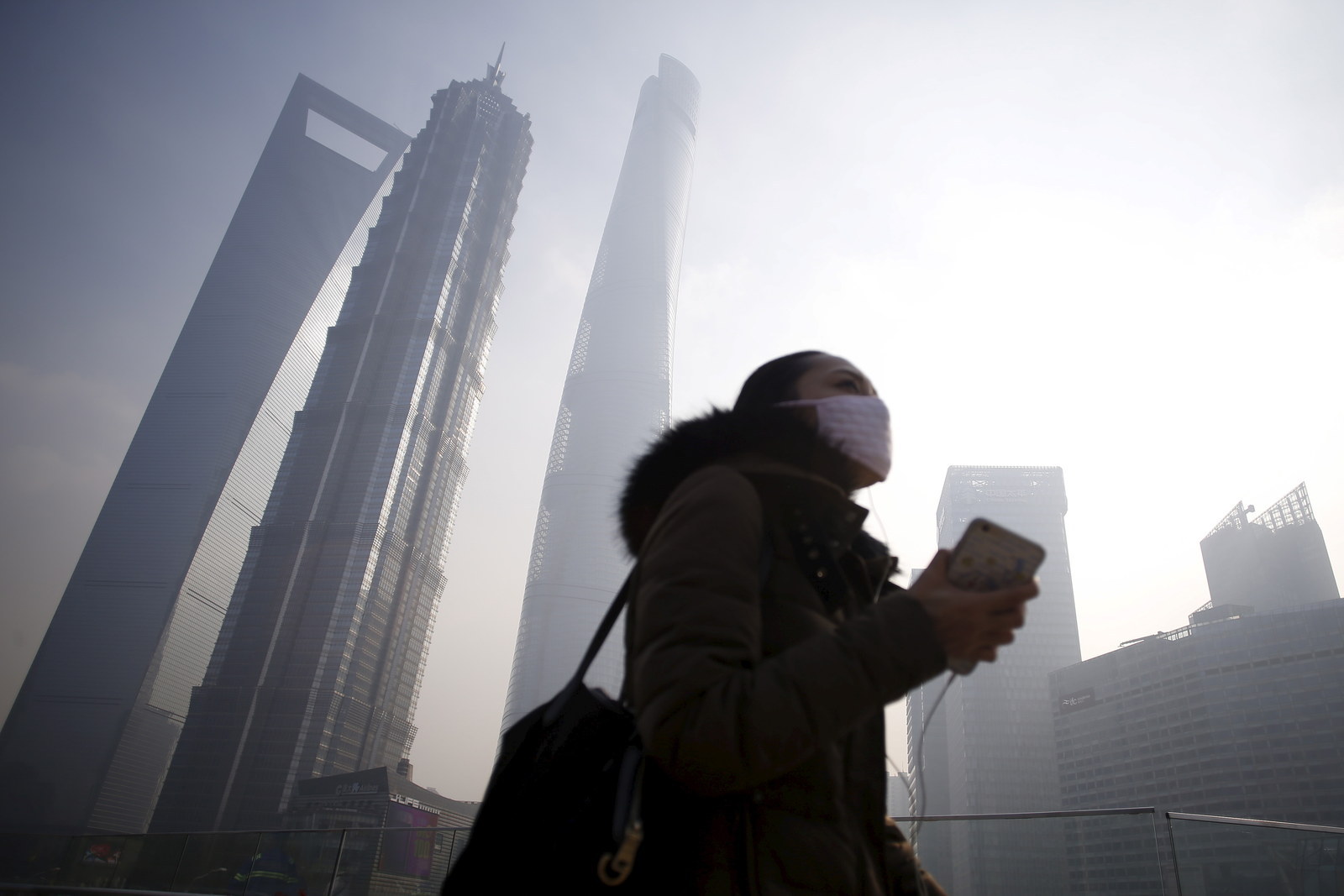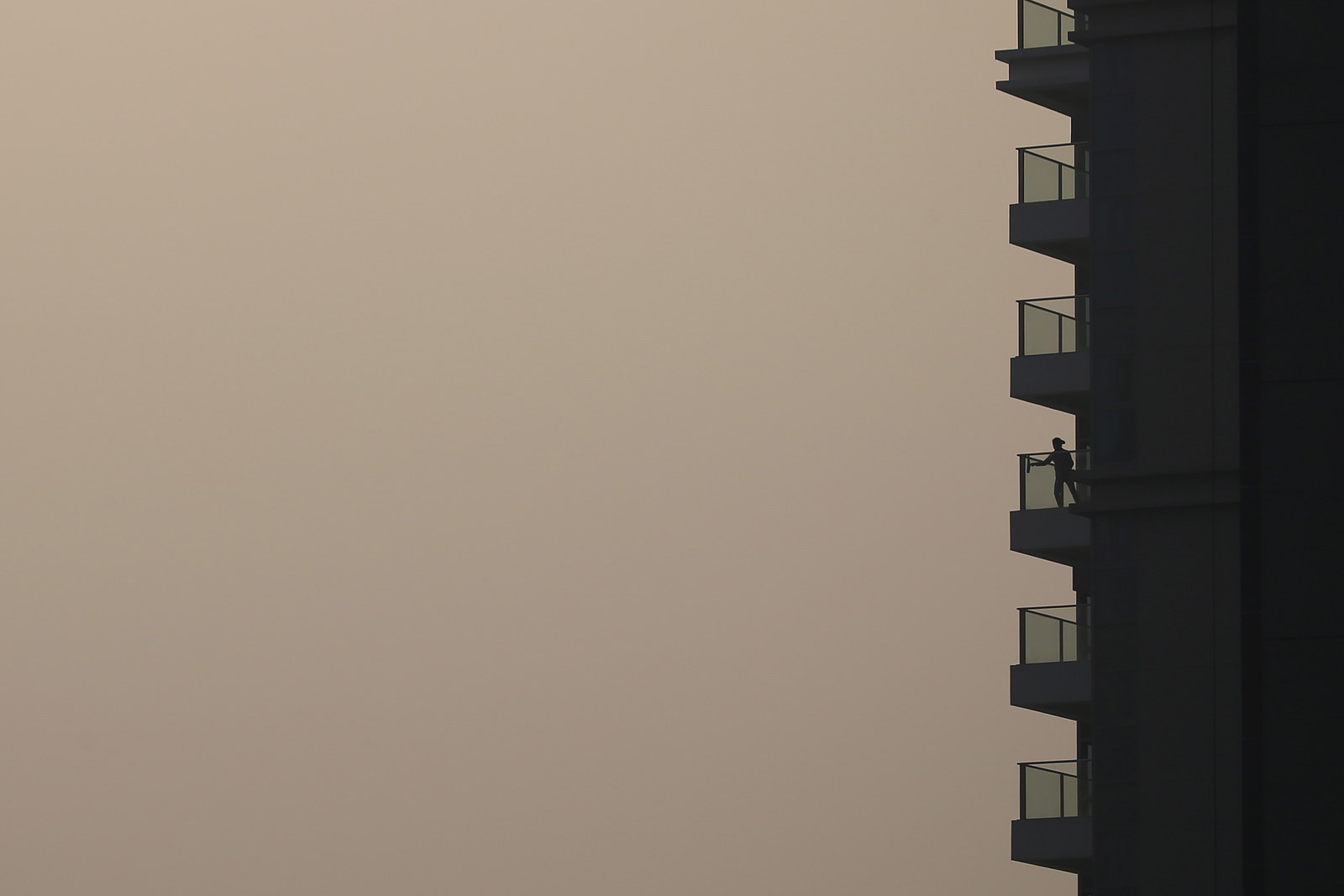 Other cities — such as Nanjing in Jiangsu province — have also been affected.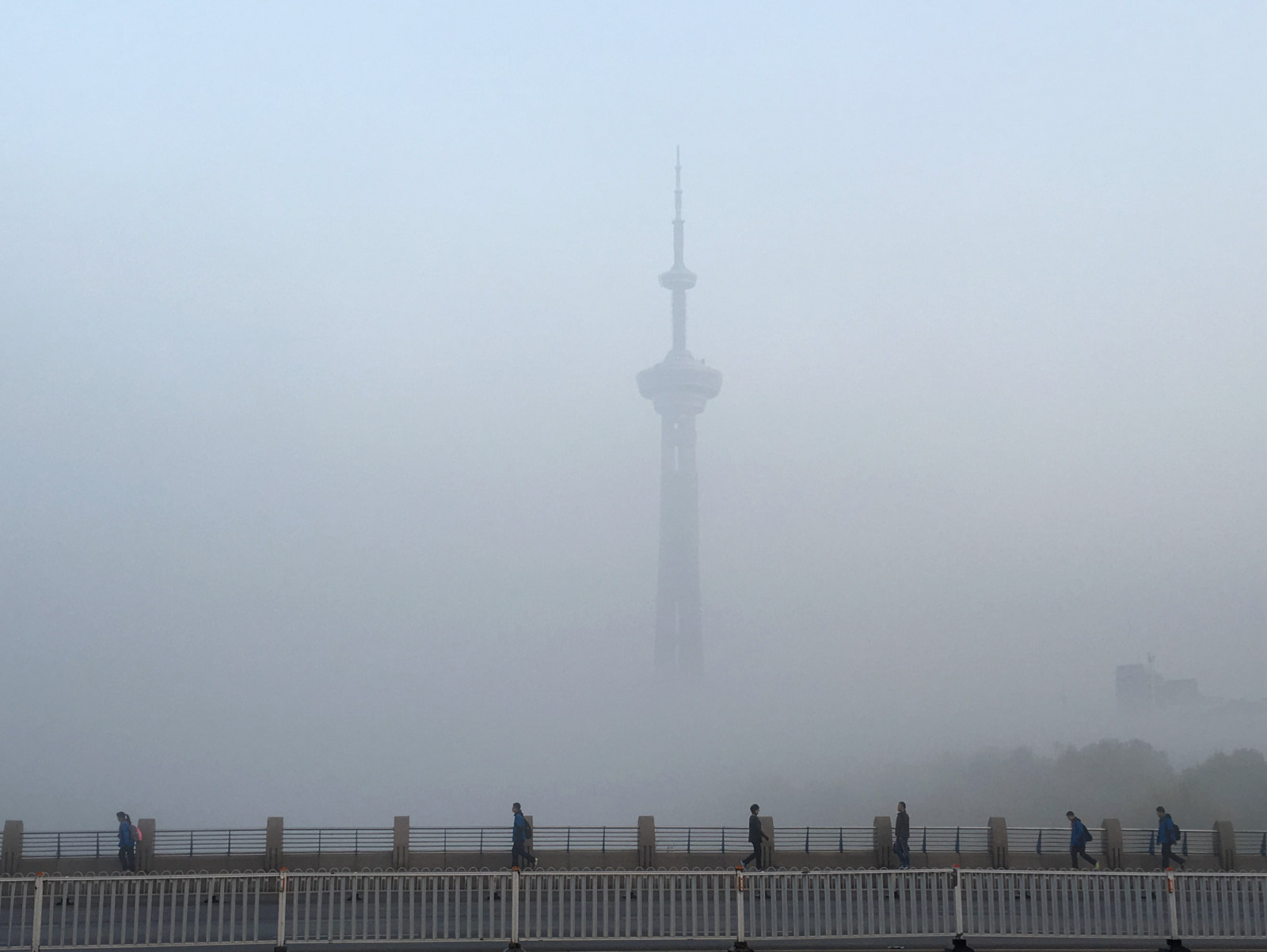 Authorities in Beijing and nearby Hebei province have ordered factories to cut production, according to the BBC.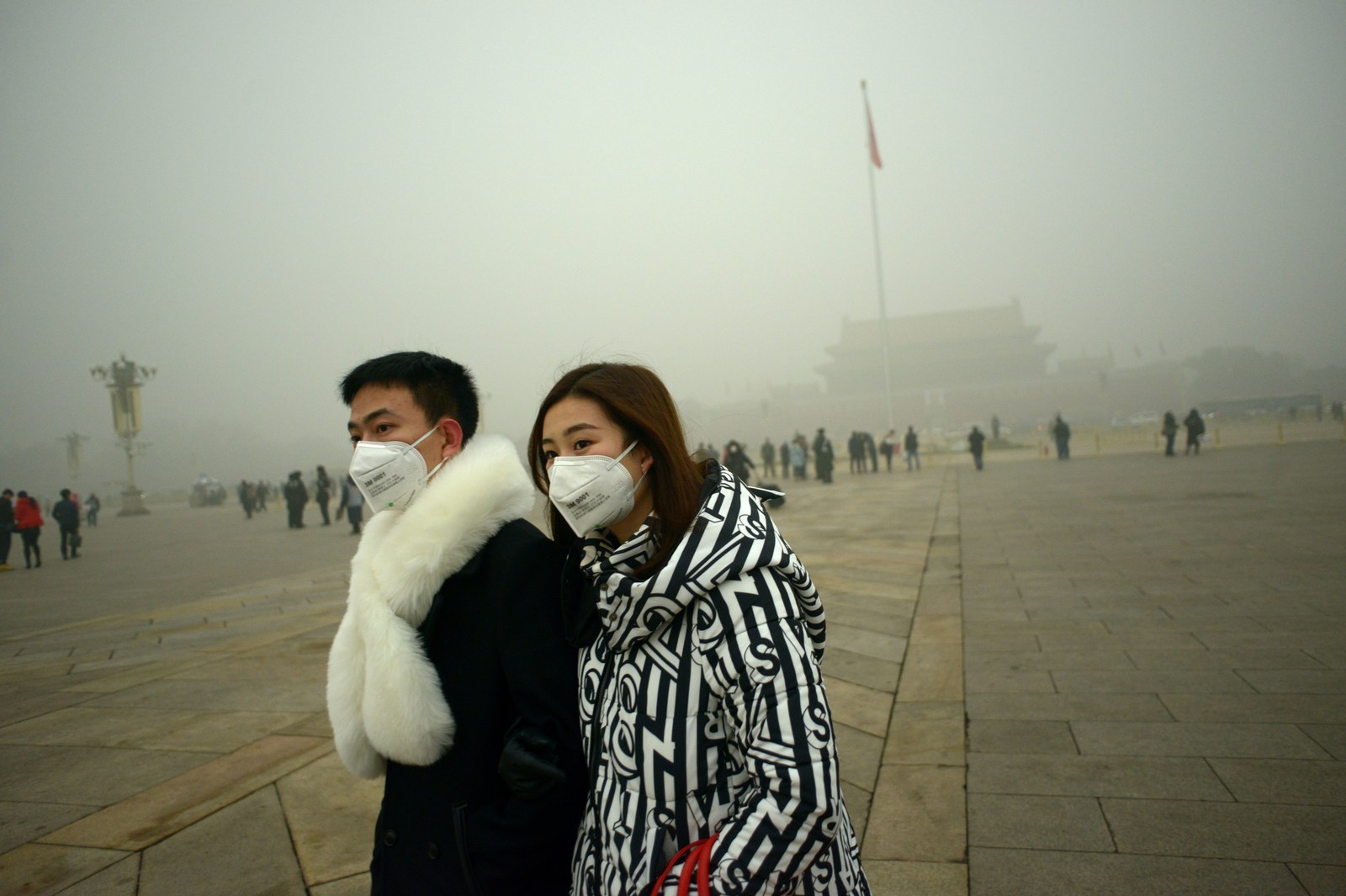 Heavy duty trucks have also been forced off the roads.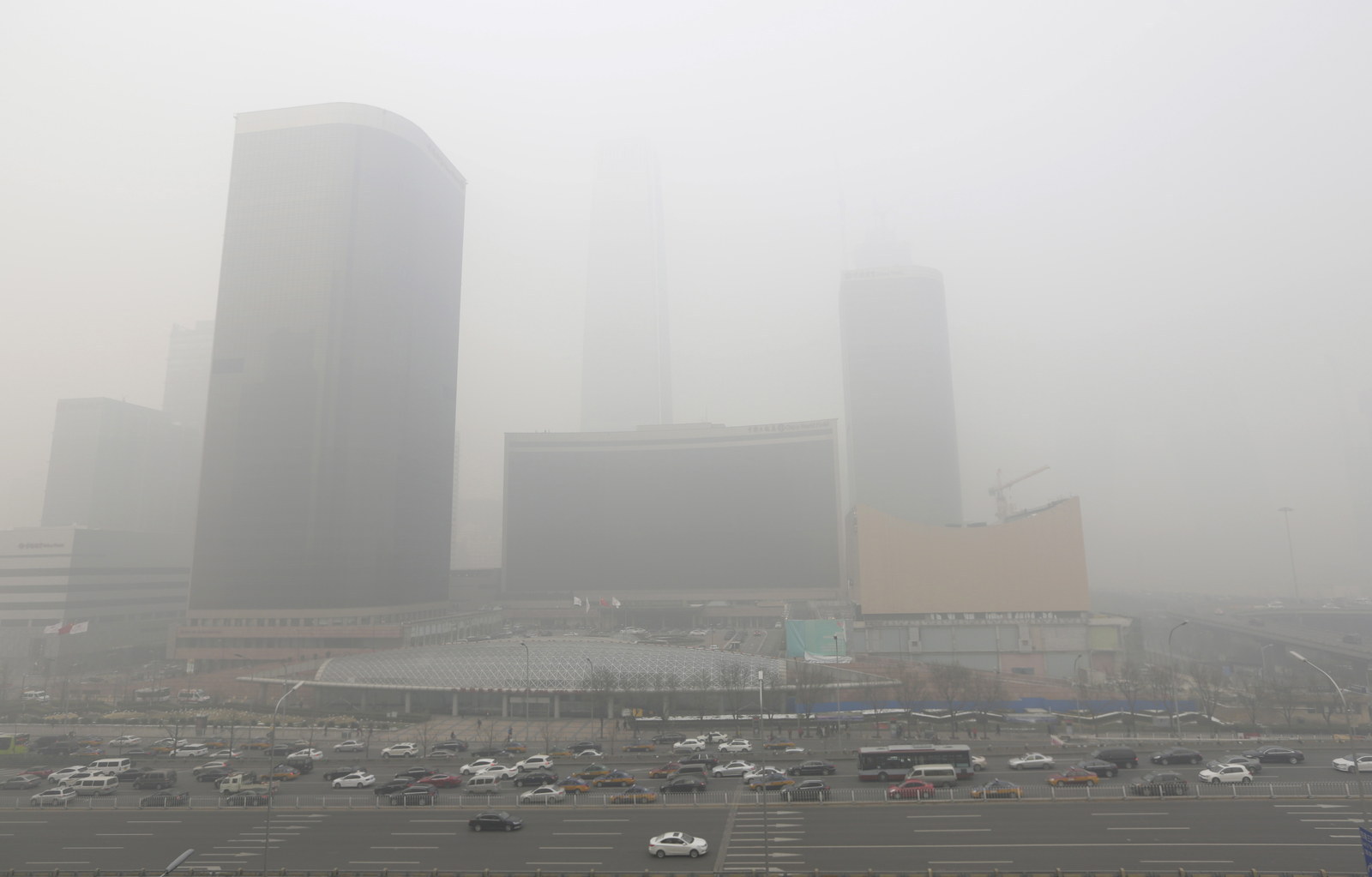 Some Beijing children have been taken to hospital with pollution-related ailments, according to the AP.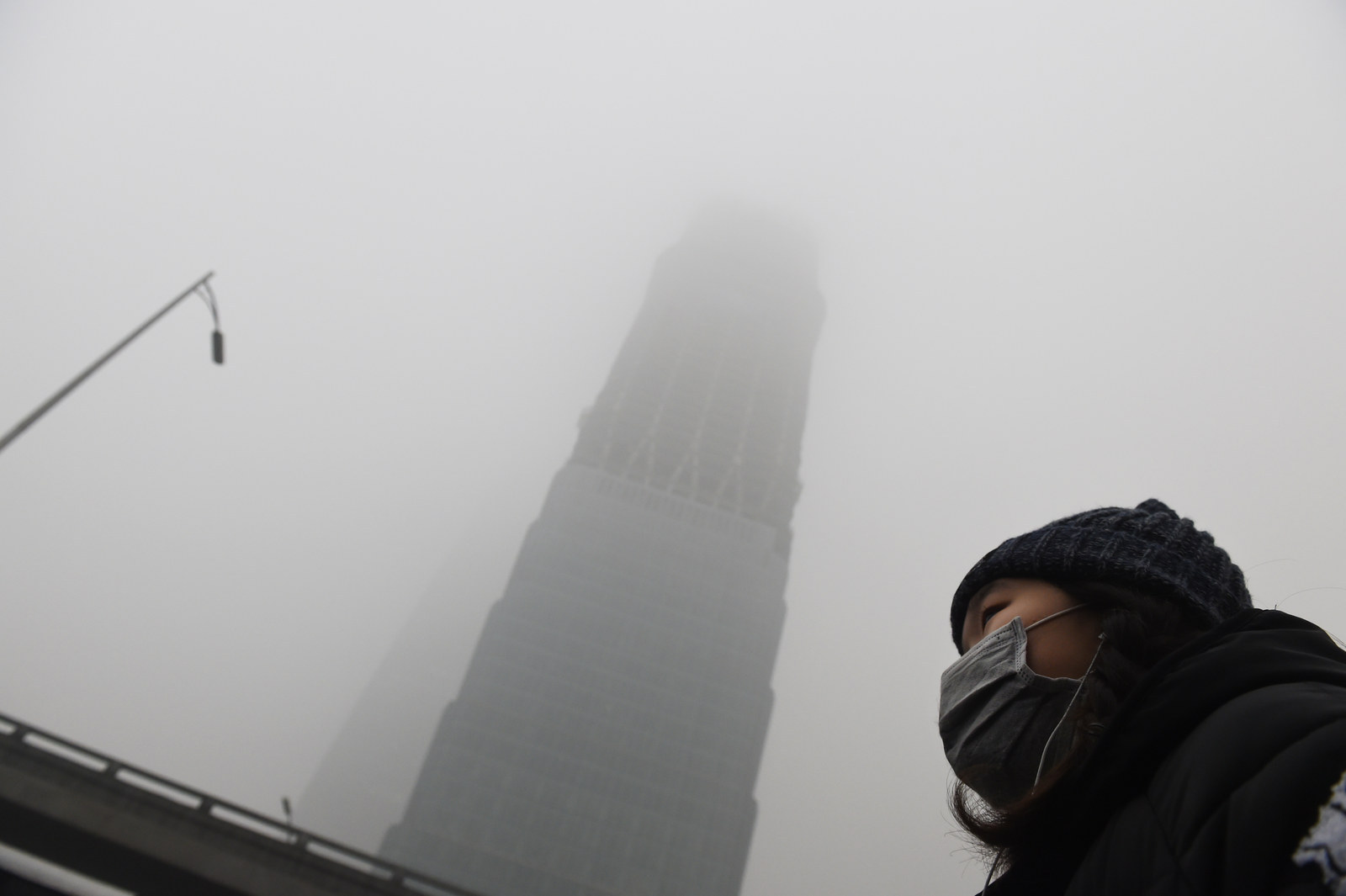 Liu Feifie, a 36-year-old mother and tech worker, told the AP: "It's the worst day so far this year. I feel my throat totally congested with phlegm and it feels very itchy. But I'm more concerned about the health of my 7-year-old kid."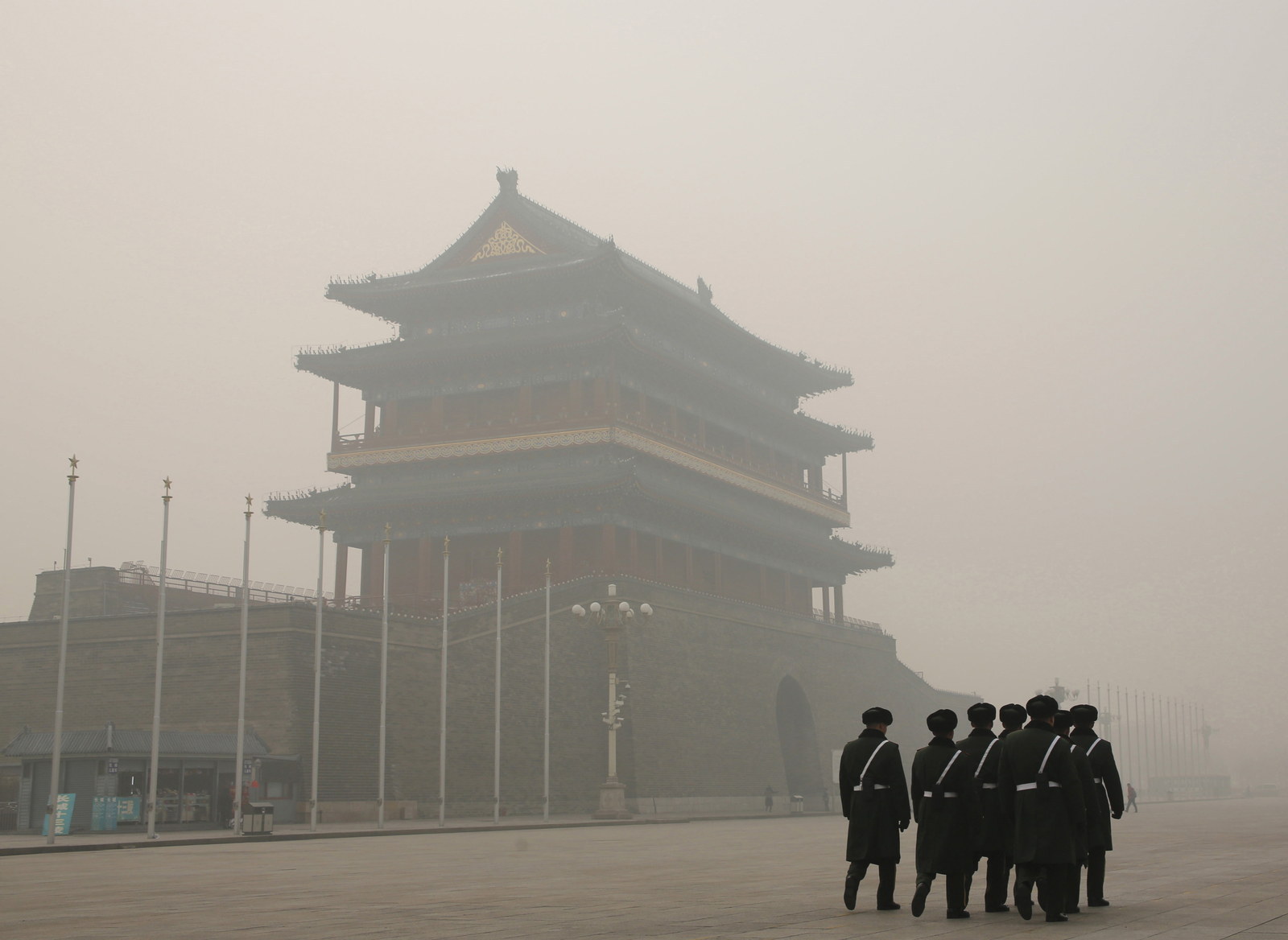 Yin Lina had brought her 5-year-old daughter to hospital with a stuffed nose. "The government is supposed to be tackling the pollution, so we need to see the effects. If in a few years the situation does not change, we will consider leaving," she said.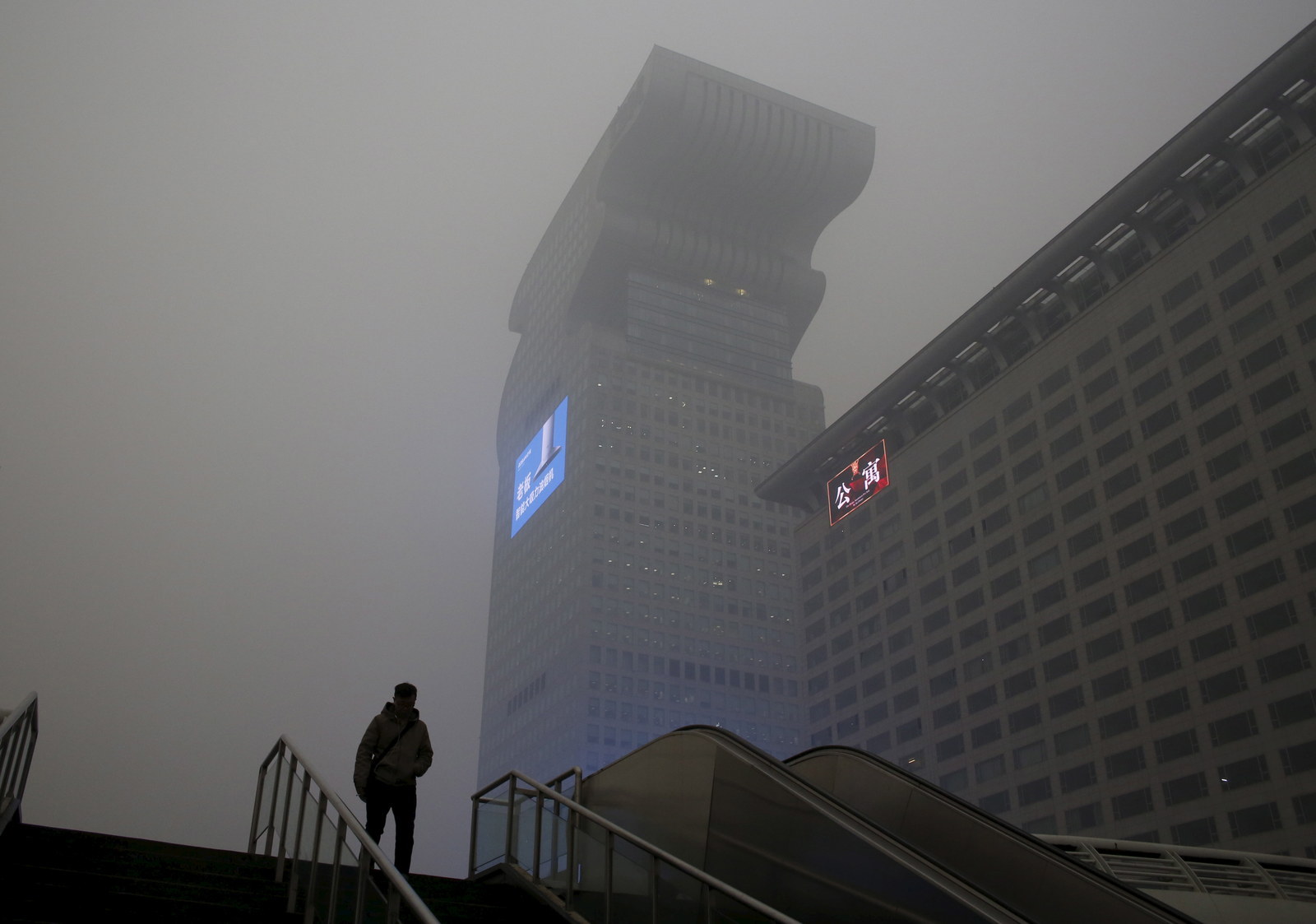 Burning coal — China's main source of power — has been blamed for the smog, and chilly November temperatures have led to an increase in its use in both private homes and power plants.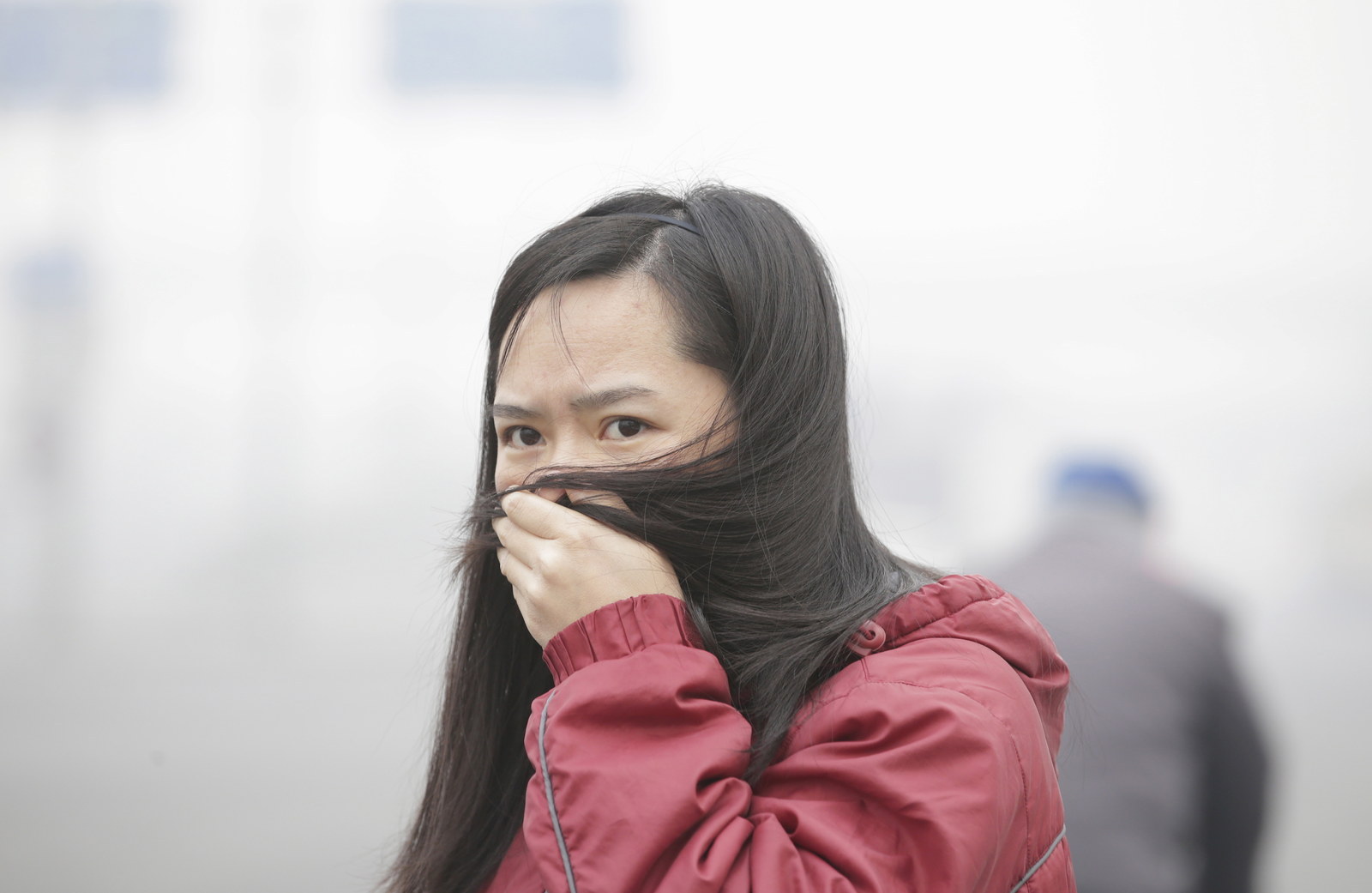 High humidity and a lack of wind have also contributed.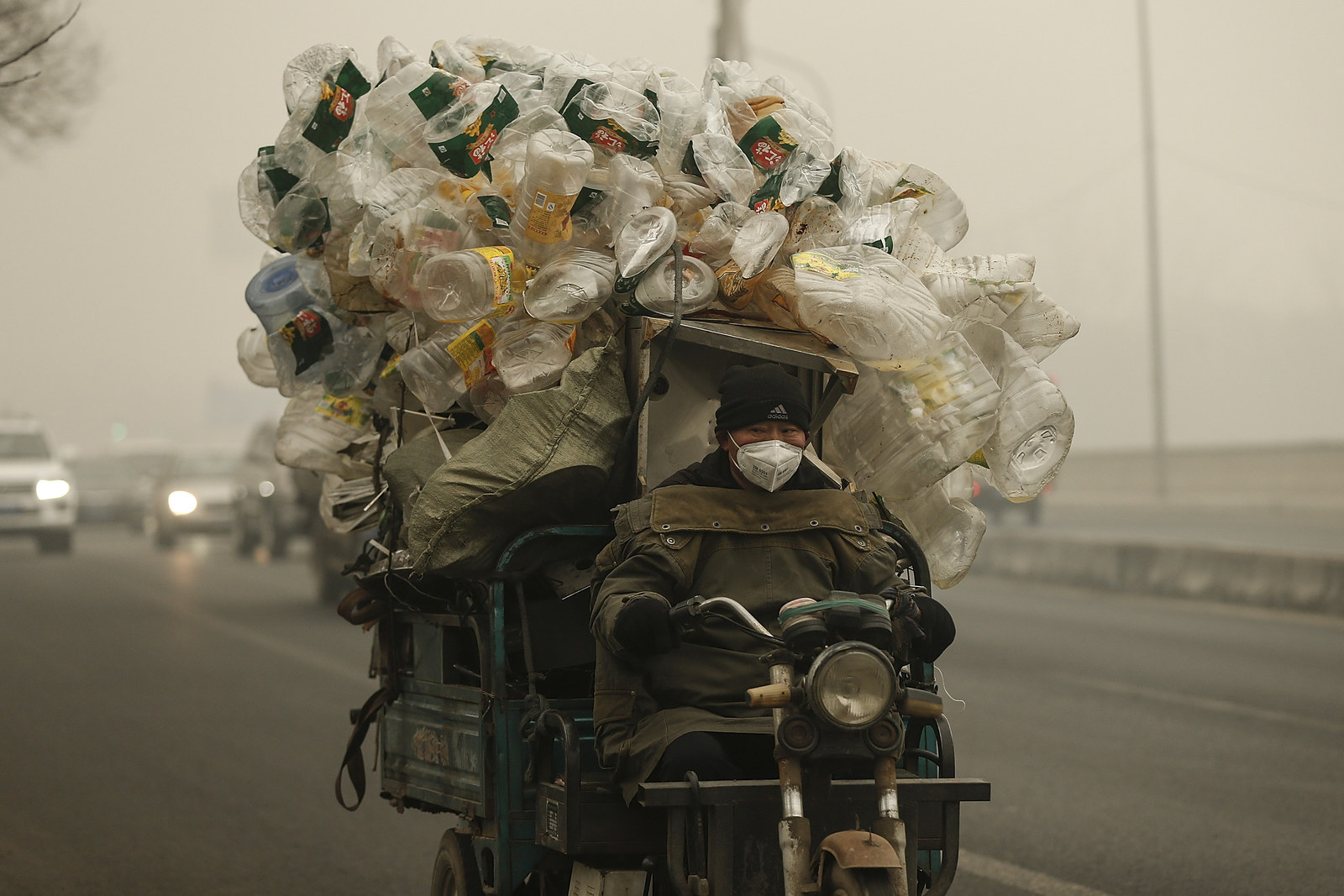 In February, the Chinese government revealed that only eight of the country's biggest 74 cities passed the government's basic air quality standards in 2014.