2 U.S. Navy Jets Crash Into Pacific Ocean
The two F/A-18 Hornets were operating aboard the aircraft carrier USS Carl Vinson, and crashed in the western Pacific.
Two fighter jets crashed into the sea while operating in the western Pacific Ocean early on Friday, the U.S. Navy has said.
The jets were F/A-18 Hornets from Carrier Air Wing, and were operating on the aircraft carrier USS Carl Vinson.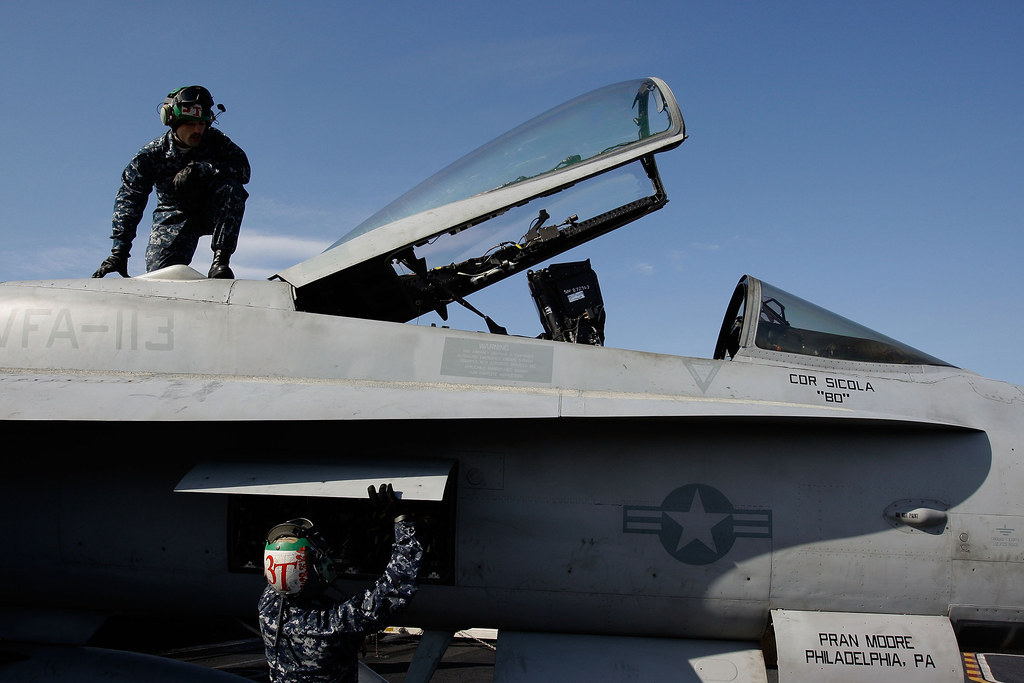 One of the pilots involved in the crash was quickly rescued, and is receiving medical treatment aboard the Carl Vinson, the Navy said. Search efforts for the second pilot are underway.
The cause of the crash is under investigation, and the jets have not been recovered.
The initial report says that the two aircraft are assigned to Strike Fighter Squadron 94 (VFA-94) and Strike Fighter Squadron 113 (VFA-113).