Eleven police officers have been sentenced to one year in jail in Kabul, Afghanistan, for their role in the mob killing of a 27-year-old woman in the city in March, AP reported.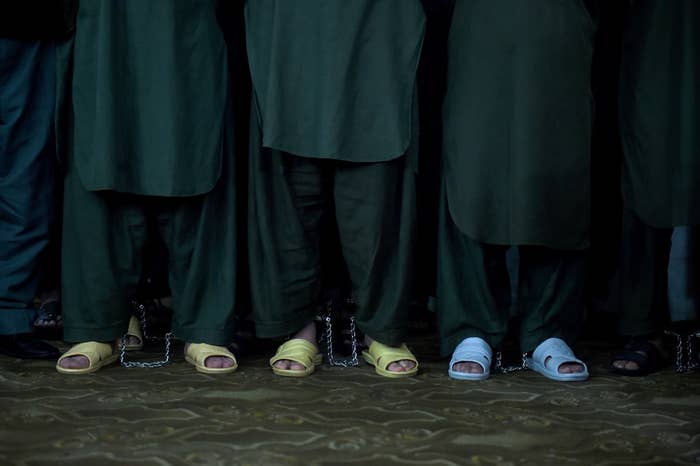 The woman, Farkhunda, was beaten with sticks, kicked, dropped from a rooftop, run over by a car, crushed by a concrete block, burned, and thrown into a river after being falsely accused of burning a Qur'an during an argument with an amulet seller at a central Kabul shrine.
On Tuesday, Judge Safiullah Mojadedi found the officers guilty of dereliction of duty for failing to protect the woman. Eight more police officers were released due to lack of evidence, AP said.
The jailed officers will be able to appeal their sentences.
Earlier in May, four men were sentenced to death for the killing, eight were given 16 years in prison, while another 18 were freed due to lack of evidence.
As soon as the sentences were handed to the officers, the BBC's Afghanistan Correspondent tweeted about the shock in Kabul at the leniency of the sentences.
The killing has sparked widespread protests against the brutality faced by women in Afghanistan.