Royal Mail Refuse To Deliver Far Right Group Britain First's Leaflets
They have refused to deliver the leaflet on the grounds that it is threatening and abusive.
Royal Mail have refused to deliver leaflets for far right group Britain First.
The leaflet, which featured a women wearing a veil with a red "warning" stamp over it, was part of the campaign material for Britain First for the upcoming by-election in Rochester and Strood.
The leaflet featured a statement from their candidate Jayden Fransen, who says that "unlike the rest, I am proud to be English."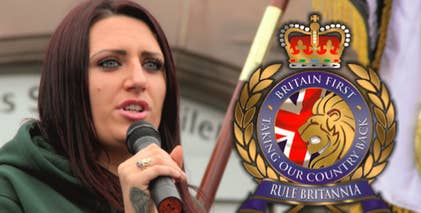 Royal Mail has a legal obligation under the Representation of the People Act 1983 to deliver Parliamentary election mail. Royal Mail may refuse to carry election mail if we consider its contents to be illegal, for example if it is threatening, abusive or insulting or is intended to cause distress or anxiety.
Britain First responded by saying that the Royal Mail are breaking the law, referring to them as "leftwing goons".
Many people on Twitter are applauding Royal Mail for their decision.