Tens of thousands of workers have marched today to protest against the government's austerity measures that have been in place since 2008.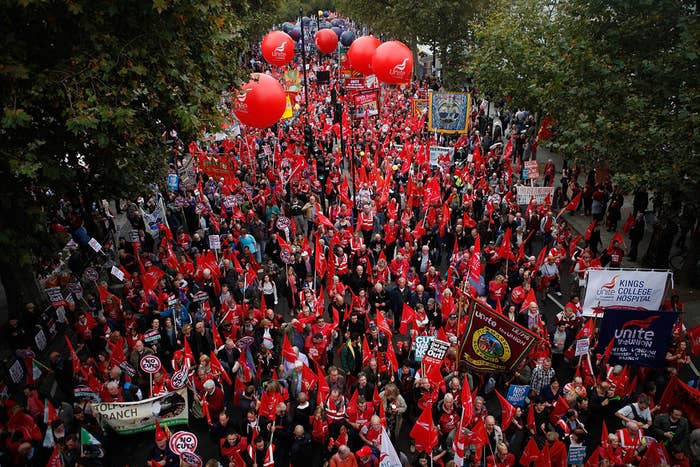 The rally, called "Britain needs a pay rise", was organised by the Trade Union Congress and was attended by teachers, nurses, civil servants and hospital cleaners, amongst others.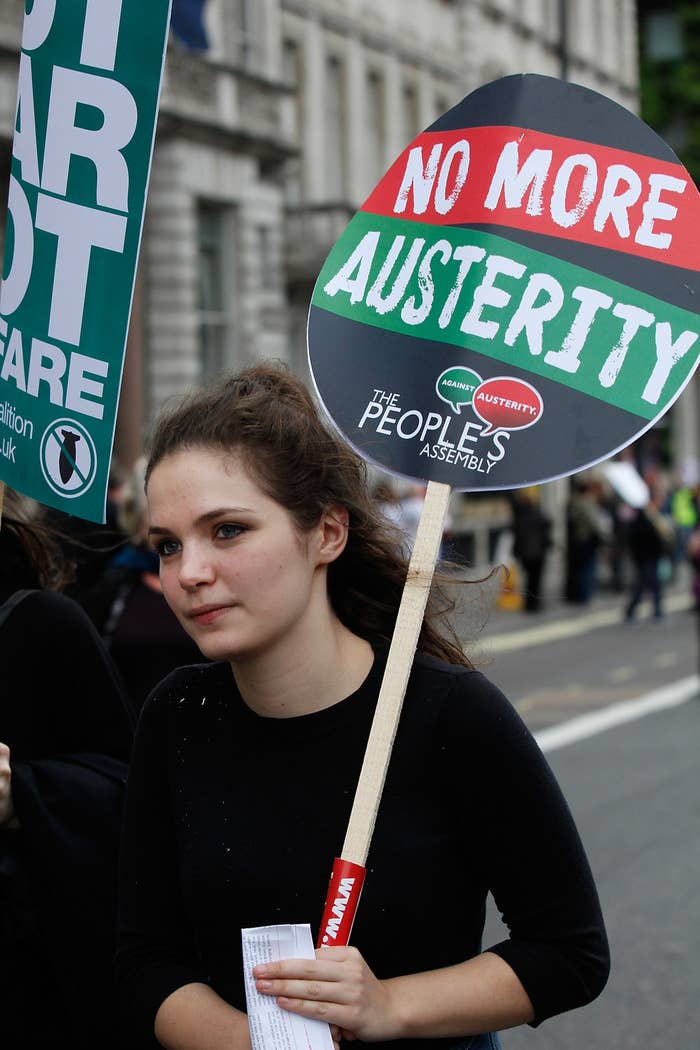 Protests also took place in Belfast and Glasgow today, as well as London.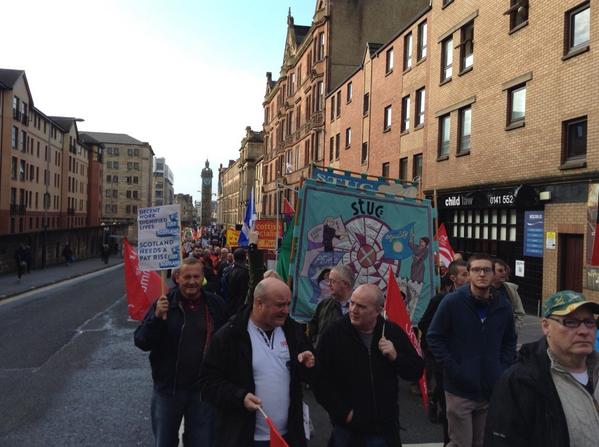 Many of the people protesting have been on strike this week, including midwives, who were striking for the first time in their history due to the government's decision to reject the call for a 1% pay rise for all NHS workers.
Radiographers and prison officers are due to strike next week over the same issue.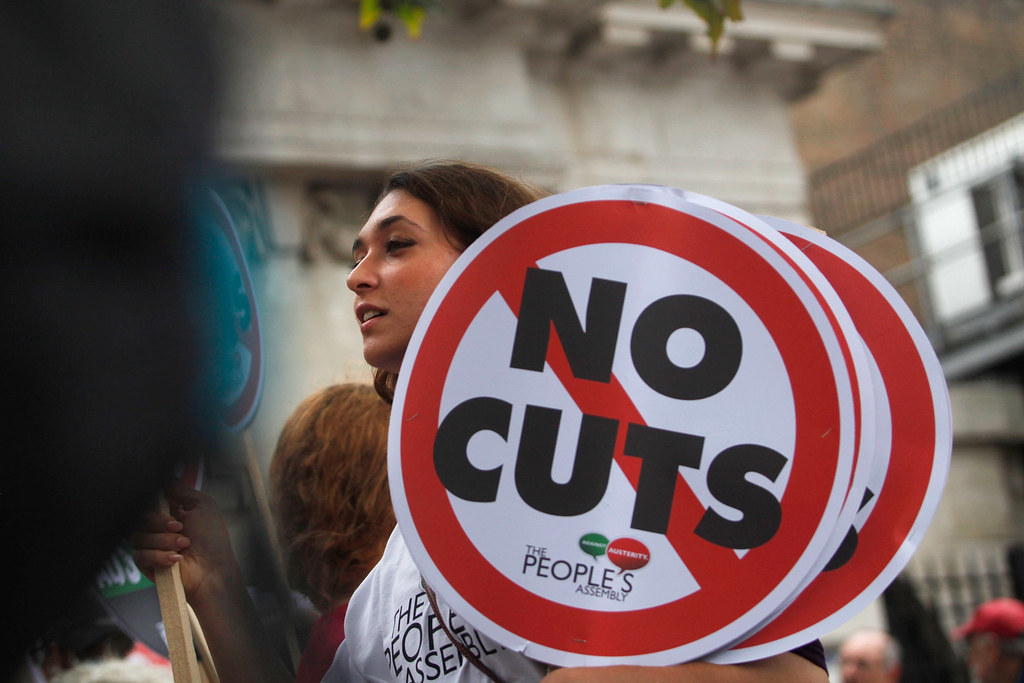 The TUC are pleased with the turnout and believe the protest sent a clear message that workers across Britain deserve higher pay.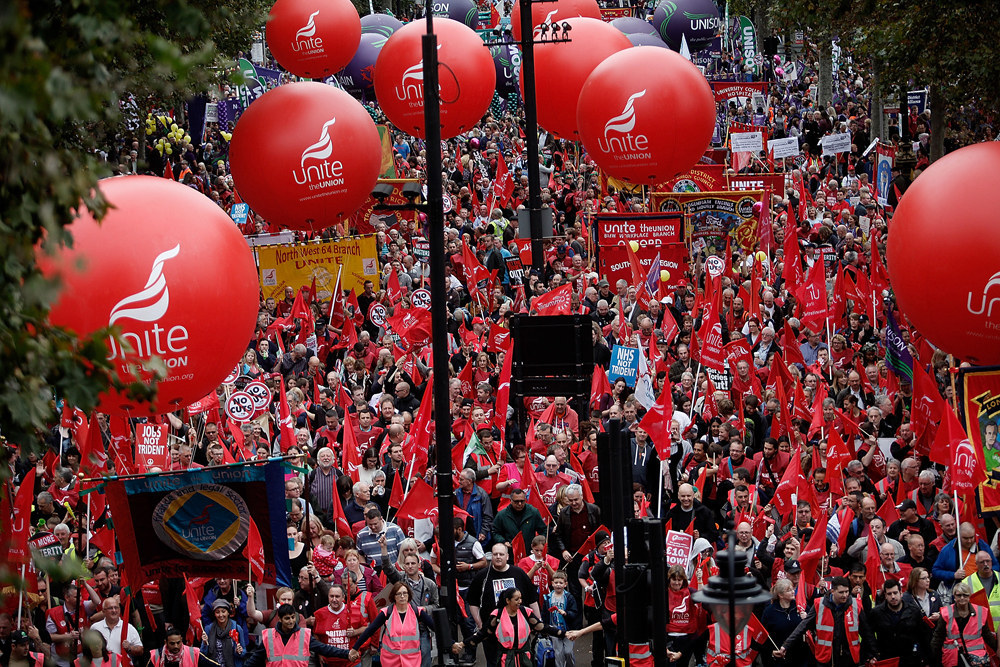 People are currently facing the biggest squeeze on their incomes since Victorian times, and wages have fallen in real terms every year since 2010. We believe that as growth returns to the UK economy, everyone should get a fairer share in the recovery.
People have been sharing their reasons why they think Britain needs a pay rise on Twitter.