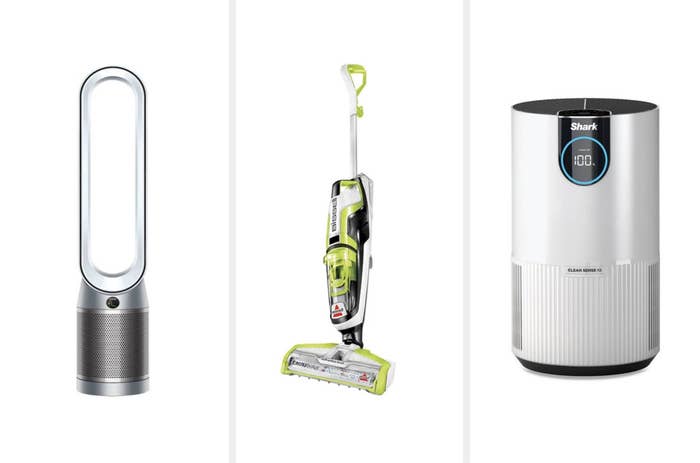 We hope you love the products we recommend! All of them were independently selected by our editors. Just so you know, BuzzFeed may collect a share of sales or other compensation from the links on this page if you decide to shop from them. Oh, and FYI — prices are accurate and items in stock as of time of publication.
Allergy season is on its way, potentially triggering eye irritation, a runny nose, sneezing, and an itchy throat. You can get ready this Presidents Day by jumping on sales for big-ticket items like vacuum cleaners, air purifiers, and humidifiers from brands like Dyson, Shark, and Bissell.
These types of appliances can help tamp down on indoor and outdoor air pollutants, including car emissions, windblown dust, mold spores, pollen, and pet dander.
A quality vacuum cleaner can clean furniture, carpets, and hard-to-reach places like ceiling fans; air purifiers can remove allergens from the air; and humidifiers can keep air moist to suppress dust and soothe symptoms.
These are some of the best options we found on sale for Presidents Day, with a variety of brands, sizes, colors, and prices.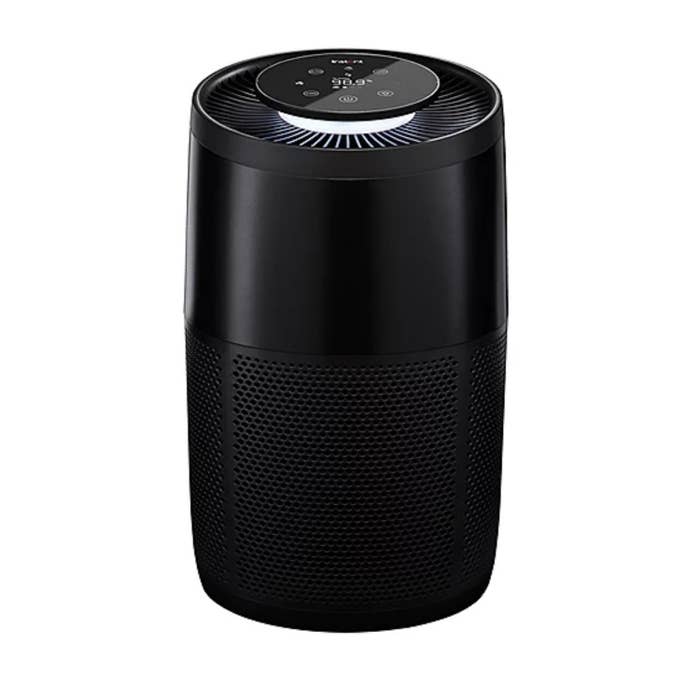 Save 41% on an Instant AP200 Home Purification System
This charcoal air purifier using a 3-in-1 filtration system works to remove 99.9% of bacteria, viruses, and molds from the air.
The HEPA-13 filter also captures 99.97% of dust, dander, pollen, allergens, and other impurities. The filter also contains a carbon layer to reduce odors as well as a coating to prevent bacterial growth and degradation.
"I have been using the Instant Air Purifier for a few weeks and really like it. I struggle with allergies and notice a difference since using it. It helps remove viruses, allergens, and includes a HEPA filtration system." —mksla
You can buy the Instant AP200 Home Purification System from JCPenney for around $198 (originally $375).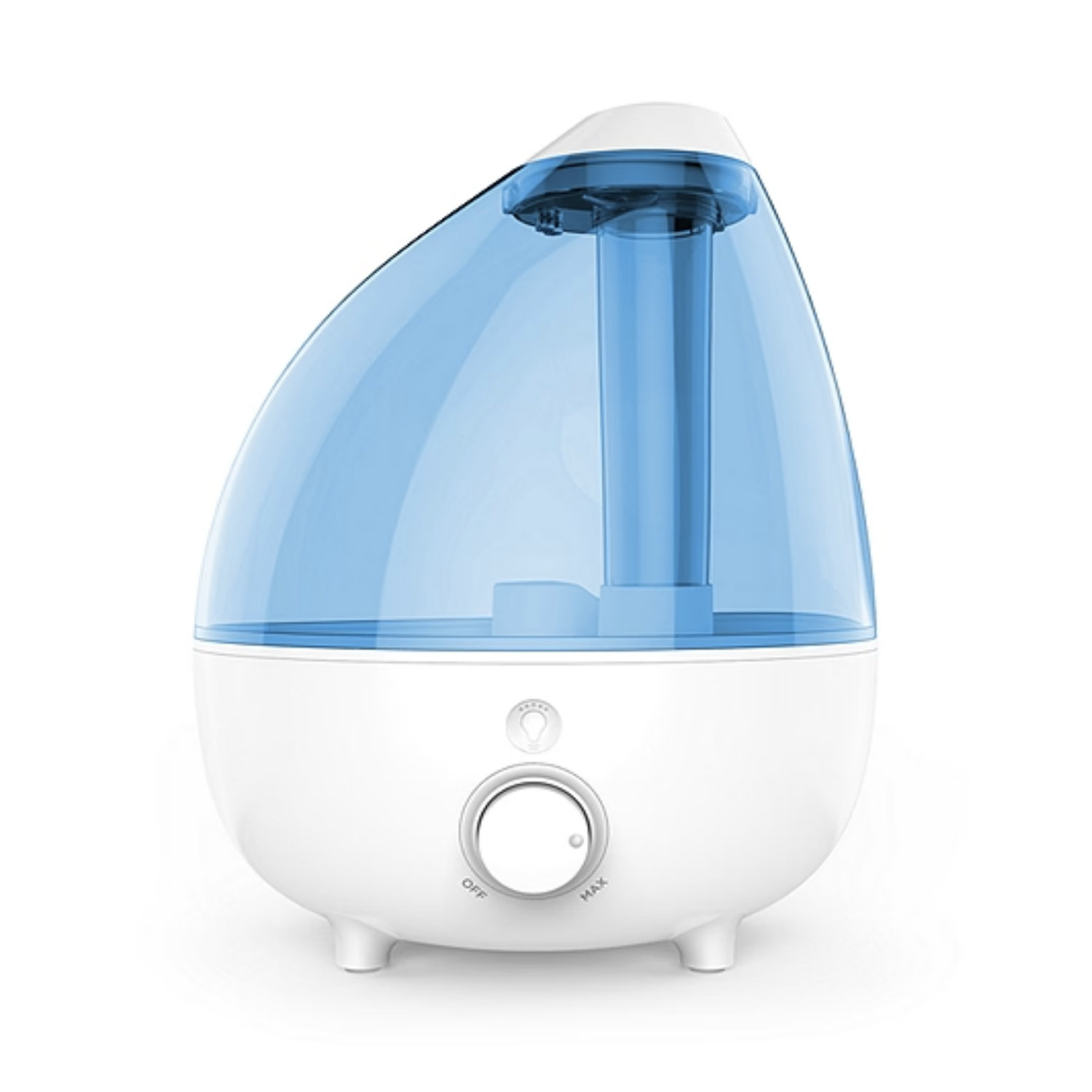 Save 45% on a Pure Enrichment MistAire XL Ultrasonic Cool Mist Humidifier
Dry air can cause eye, nose, and throat irritation, and a humidifier may help reduce congestion, cough, chapped lips, and teary eyes.
The humidifier uses cool mist to moisturize the air for 10 to 24 hours so you can breathe easier and get better sleep. The large tank means it's appropriate for large bedrooms, offices, and other rooms up to 500 square feet.
"I have terrible sinus issues, and the MistAire XL Ultrasonic Cool Mist Humidifier keeps my nasal cavity moist, therefore, making breathing and sinus congestion SO much better." —AntiSocialButterfly
"Whenever the weather gets too dry and I can tell my kids are struggling with it, this humidifier has been my savior." —HannahH98
You can buy the Pure Enrichment MistAire XL Humidifier from JCPenney for around $60 (originally $110).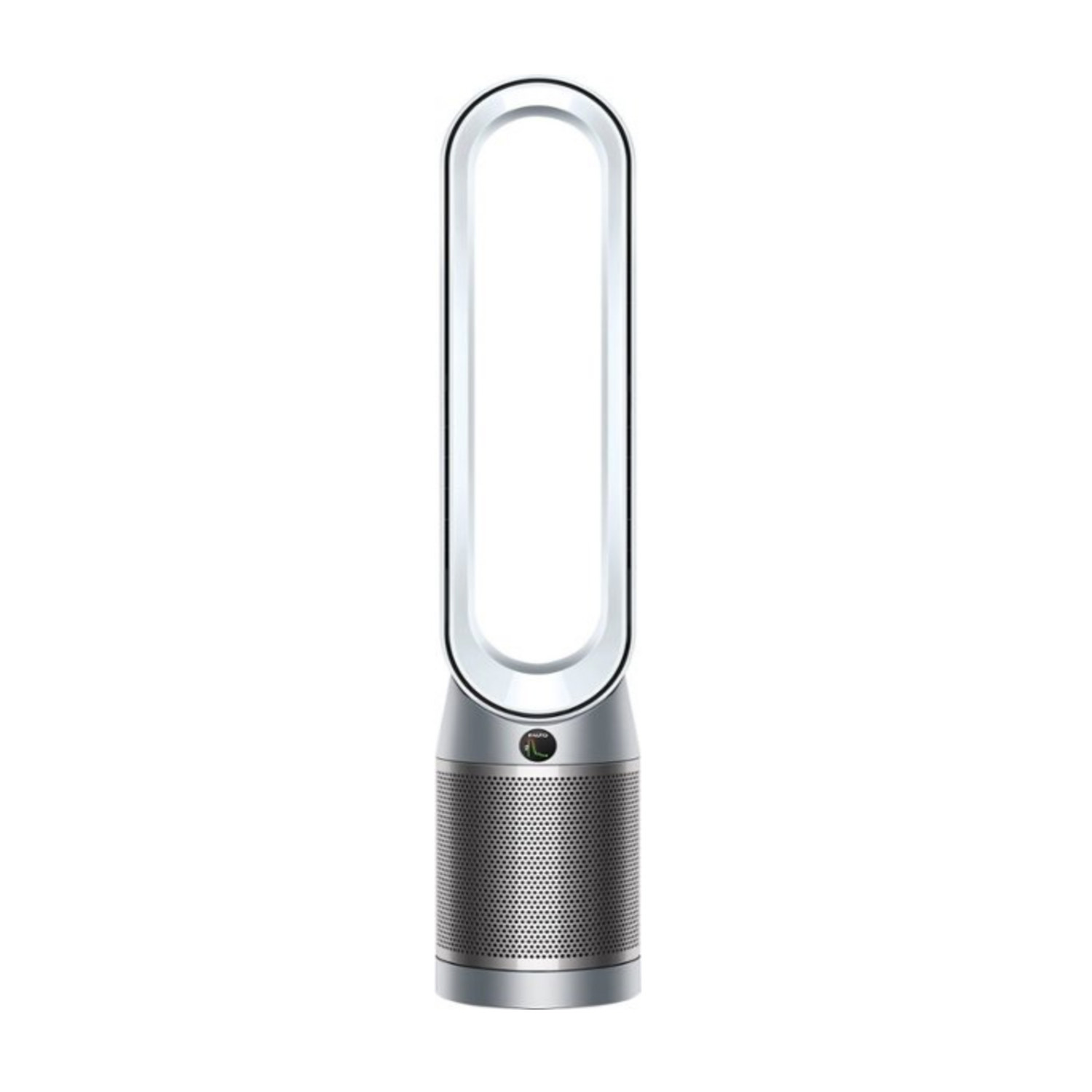 Save $170 on a Dyson Purifier Cool Autoreact TP7A
The 360° air purifier uses a HEPA filter to capture 99.97% of pollutants for cleaner air and is ideal for homes with people who have allergies. The manufacturer says it can purify a room in just 27 minutes and the filters only need to be replaced once a year.
A Dyson product expert recommends the purifier if you're spending more time inside your home and want to reduce indoor pollution from cooking, cleaning, and wood-burning stoves.
"Always leave it on auto and it kicks in when it detects particles and also when i'm cooking. The smell of food never reaches my room which makes me confident this product works." —Rawl
"This thing is smart and i mean smart. Detects dust, pet hair, cooking in the kitchen. You name it." —Nikolai
You can buy the Dyson Purifier Cool Autoreact TP7A from Best Buy for around $380 (originally around $560).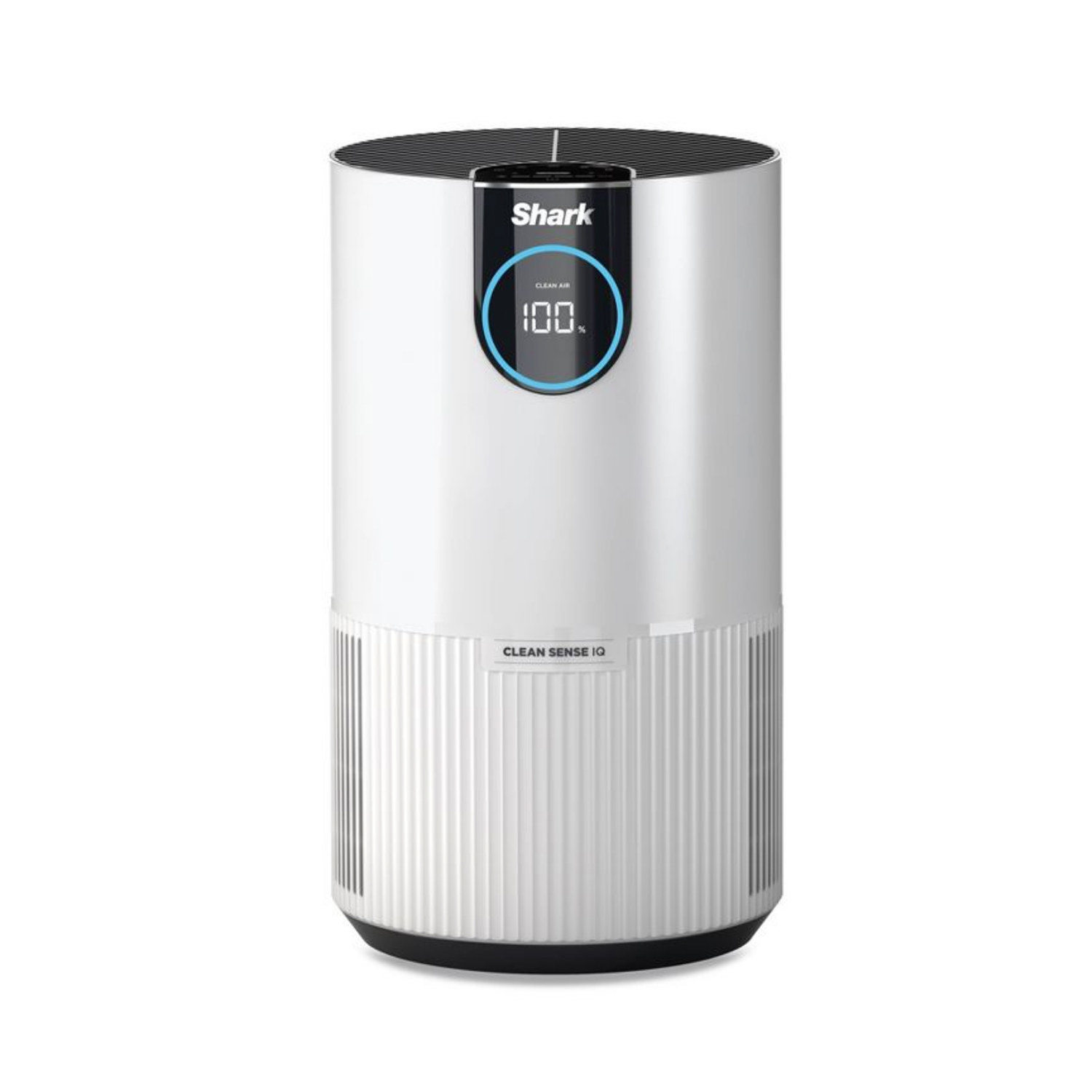 Save 26% on a Shark Air Purifier With Nanoseal HEPA
This air purifier tracks air quality in real time and has an odor lock. The HEPA filter captures up to 99.98% of airborne particles.
The futuristic-looking purifier immediately tells you your air quality percentage and begins to purify the air in your home once the display is on. In addition to percentage, the purifier tells you what airborne particles it's removing.
"Helps immensely with allergies! Over the weekend, I had my sister-in-law's dog at my apartment and he just excretes pet dander like no tomorrow! I always have a difficult time breathing around that dog with my allergic asthma. The display reads that the pet dander is polluting the air quality of the room and immediately starts adjusting fan speeds to compensate." —Justin
You can buy the Shark Air Purifier from Target for around $170 (originally around $230).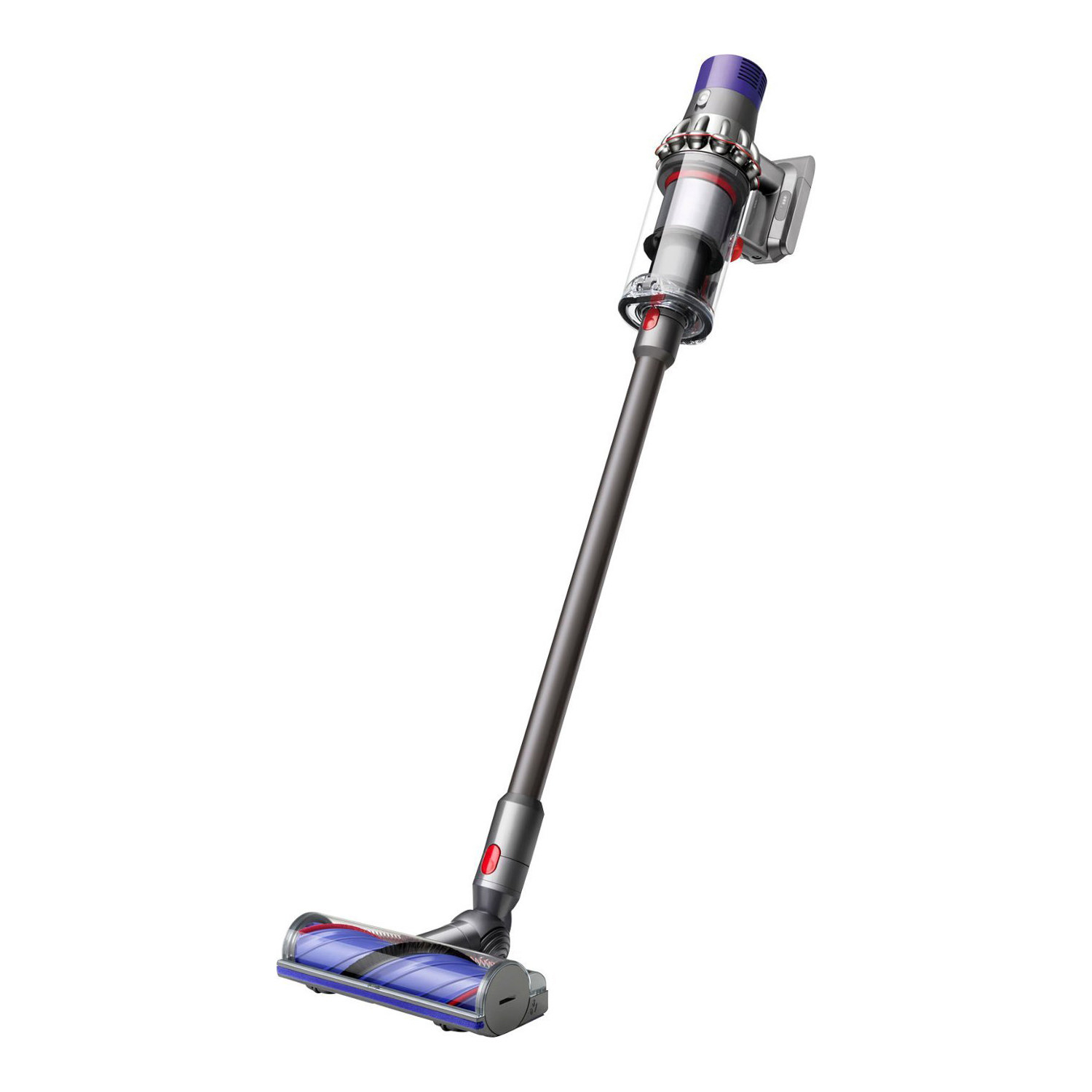 Save $150 on a Dyson Cyclone V10 Animal Cordless Stick Vacuum
Pet dander may trigger allergy symptoms, including sneezing and red, itchy eyes. Vacuuming regularly can remove the spread of fur and dander around your home, which can remain on carpets and furniture for months.
This cordless Dyson vacuum is made for homes with pets, and it removes dirt and other allergens. Its filtration helps deep clean carpets and hard floors.
The cyclone also comes with additional attachments including a mini soft dusting brush, crevice tool, mini motorized tool, docking station, combination tool, and torque drive cleaner head.
"This vacuum has been a life changer. It picks up pet hair fantastically. I had thought about getting rid of our shag rug, because the vacuum we had wouldn't move over the rug. With a little baby crawling around I wanted the floors to be extra clean. After getting this vacuum I haven't thought about selling my rug anymore. It glides over the rug easily. I can even hold the baby and vacuum the house." —Gamechangervacuum
You can buy the Dyson Cyclone V10 from Best Buy for around $400 (originally around $550).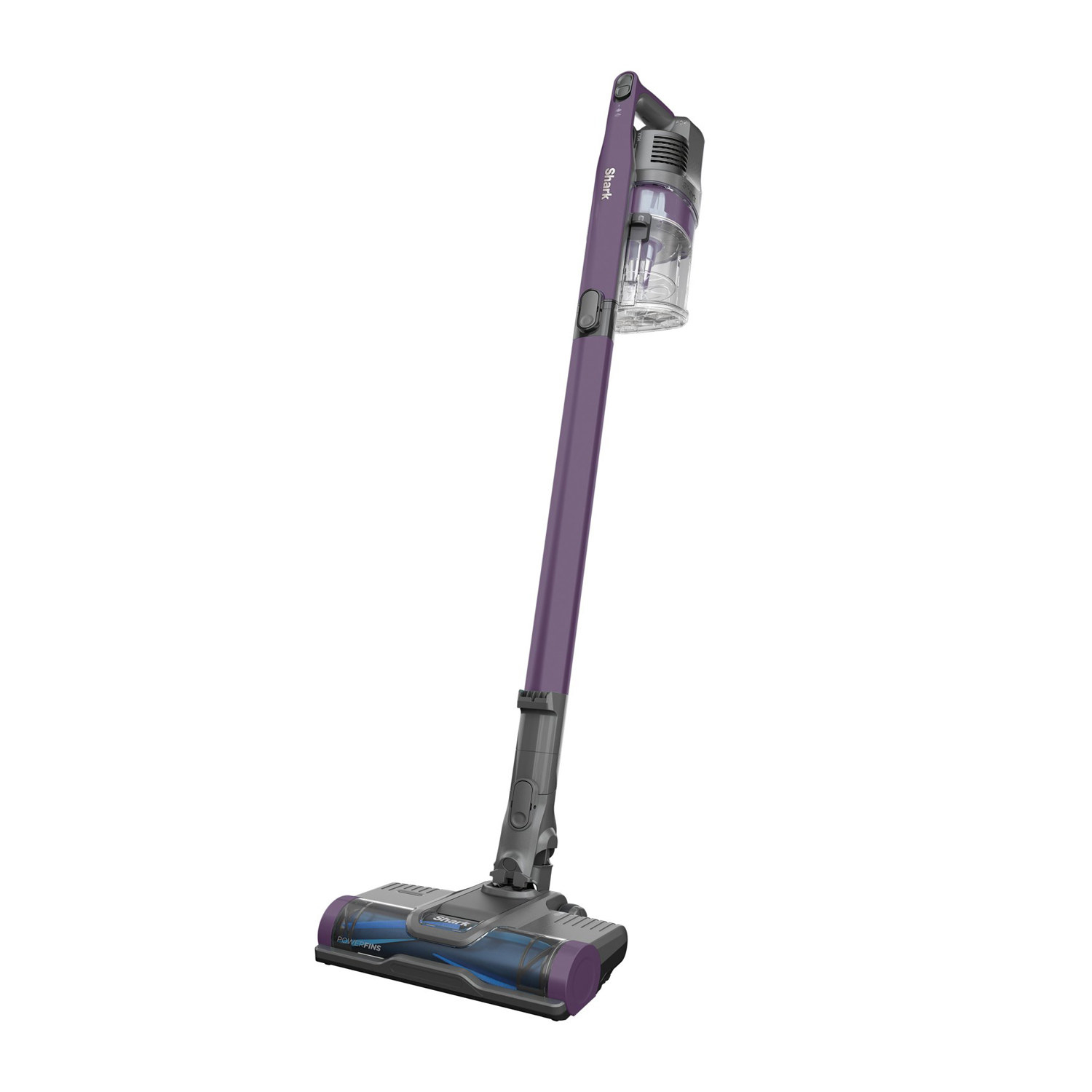 Save $115 on a Shark Pet Cordless Stick Vacuum
A less expensive alternative to the Dyson Cyclone is the Shark Vacuum with PowerFins Technology and Self-Cleaning Brushroll. The vacuum can be used for everyday messes, digging deep into carpets with the self-cleaning brush to pick up pet hair.
Like the Dyson, the vacuum comes with additional attachments, including the crevice tool and upholstery tool. Additionally, the removable handheld vacuum allows for floor and ceiling fan cleaning.
"First reaction. Wow this vacuum is powerful for being so small! This is great for people with limited space, pet owners, or people with mobility issues due to how light it is." —c
"Initially I thought I'd only use it to keep up with the hair of my two small (and highly adorable) furry family members. I was shocked at the amount of hair/dust/dirt it picked up.* It's super easy to empty the dirt canister. Stuff doesn't fly everywhere which is critical to someone who's allergic to dust." —jeal1007
You can buy the Shark Pet Cordless Stick Vacuum from Walmart for $144 (originally $259).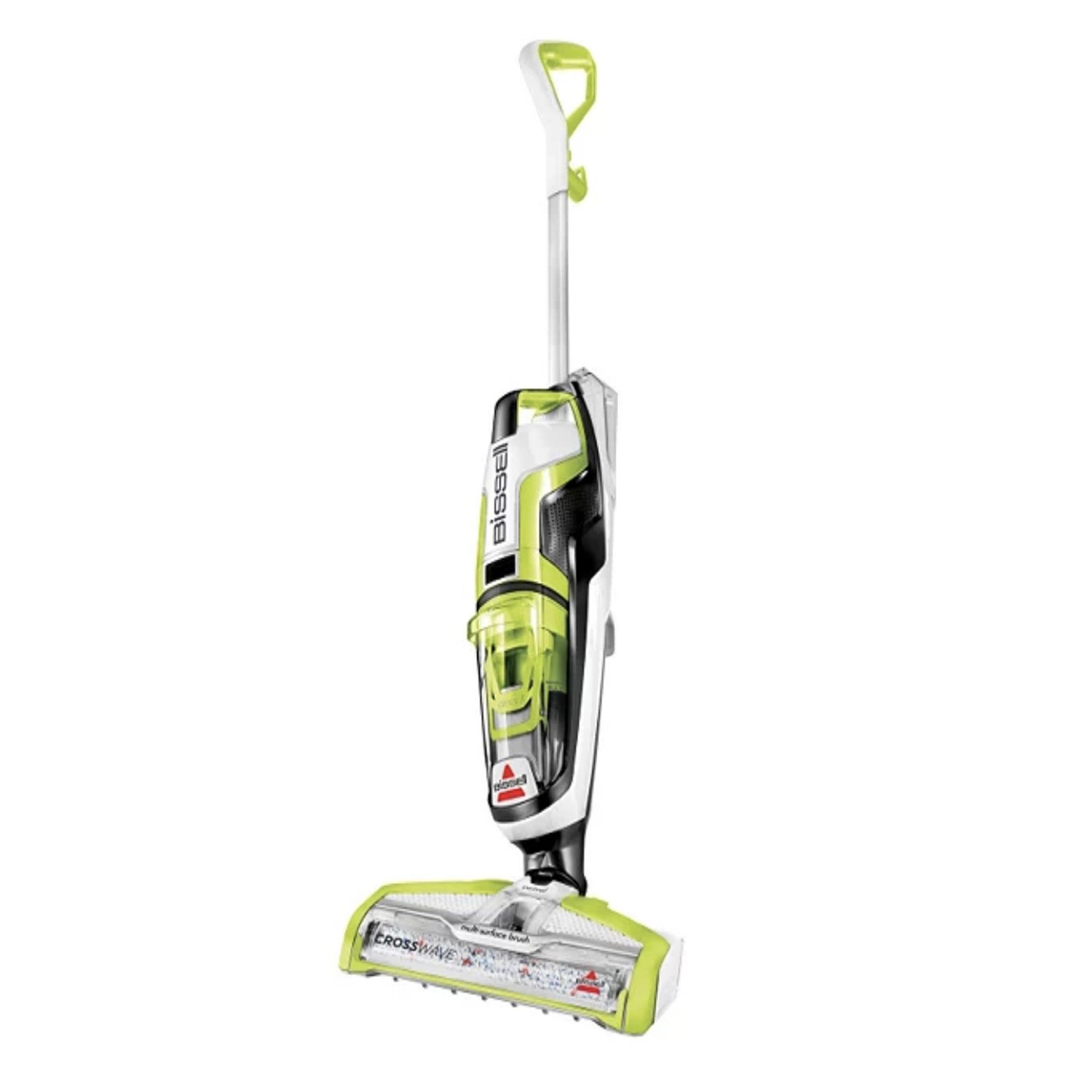 Save around 29% on a Bissell CrossWave All-in-One Vacuum
This Bissell vacuum has a special feature that might save you time by vacuuming and washing your floors at the same time. The microfiber and nylon brush mops and picks up dirt, spills, and debris on both hardwood floors and rugs. Additionally, the two-tank technology separates cleaning solution and dirty water to ensure cleanliness.
Some of the pros mentioned include easy to use, pet cleanup, removes pet odor, and removes stains and spots.
"Honestly was not really sure what to expect when I ordered this vacuum. I was looking for a floor scrubber mop to help me keep up with the drool messes our very large dog makes on our hardwood floors when my husband suggested this machine. I am glad he did, not just does it take care of the drool spots even when dried up but it also eliminates the need for prior vacuuming." —UpstateGal
You can buy a Bissell CrossWave Vacuum from Kohl's for around $228 (originally around $320).
Save 80% on an INSE Cordless Vacuum Cleaner
Like the Dyson and Shark vacuum cleaners, INSE has a similar model with a HEPA filter that captures 99.9% of dust particles. Its strong suction captures pet hair, cat litter, pet food, and other messes on both carpet and hardwood floors. The attached LED lights help to track dirt and dust in dark areas.
Additionally, like an air purifier, the vacuum also provides purified air to avoid secondary pollution.
"The severe winter has passed, and spring flowers are blooming everywhere! Opening windows every day for ventilation has become a daily part! But in this pollen season, mopping the floor has become a headache! So moved to buy a vacuum cleaner! Convenient and fast, not heavy, and the suction is quite good, worthy of the price! The sound is a bit loud, but within the acceptable range, I like its wireless design the most." —qili
"Very competitive for its price. Super lightweight and easy to use. It has a good battery life and it works for a long time." —Ye
You can buy the INSE Cordless Vacuum from Amazon for around $100 (originally around $500).