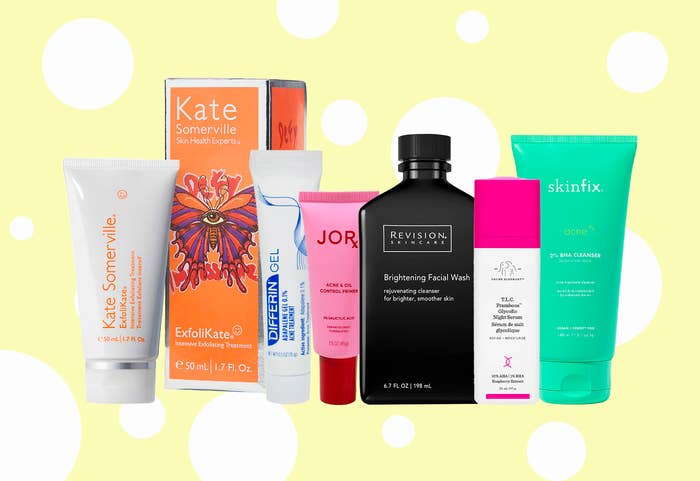 Just so you know, BuzzFeed may collect a share of sales or other compensation from the links on this page if you decide to shop from them. Oh, and FYI — prices are accurate and items in stock as of time of publication.
With the popularity of complicated skin regimens and slugging, or the practice of slathering petroleum jelly products like Vaseline or Aquaphor on your face before bed, some people end up with skin problems from using too much or the wrong types of products on delicate areas of the face.
For example, the area around your eyes can be sensitive to certain products, and the result can be keratin buildup and clogged pores, said Dr. Joshua Zeichner, the director of cosmetic and clinical research at Mount Sinai Hospital in New York.
"While social media trends like slugging are popular right now, in some cases, it can contribute to the development of milia," Zeichner told BuzzFeed News. "Applying heavy oils to the face can block the pores, causing pimples and milia."
Milia, which are also called milk spots or oil seeds, are tiny white bumps that can be mistaken for whiteheads. However, the skin condition is unrelated to acne. The skin bumps are deeper than your average pimple, and they don't itch or cause pain.
Milia are often located on the face, but can also show up in other areas of the body, including the arms, legs, genitals, or chest. On the face, milia can be found on the nose, scalp, eyelids, cheeks, gums, and even inside the mouth.
Although milia are common in newborns, the skin condition can affect anyone. A number of factors can play a role in their formation, including hygiene, skincare, sleep, medications like steroid use, and other skin conditions such as rosacea or dandruff.
Milia, either in newborns or adults, can go away on their own. However, a dermatologist can remove milia by manually extracting or deroofing them, which is done with a scalpel, needle, or laser.
There are also some at-home treatments that may help to get rid of the white bumps, too. (You should never squeeze them — there's no opening for the skin cells to escape, and it can cause infection or even scarring.). Milia can be persistent, so we talked to dermatologists on what products and ingredients you should be looking for and what to do if they keep coming back.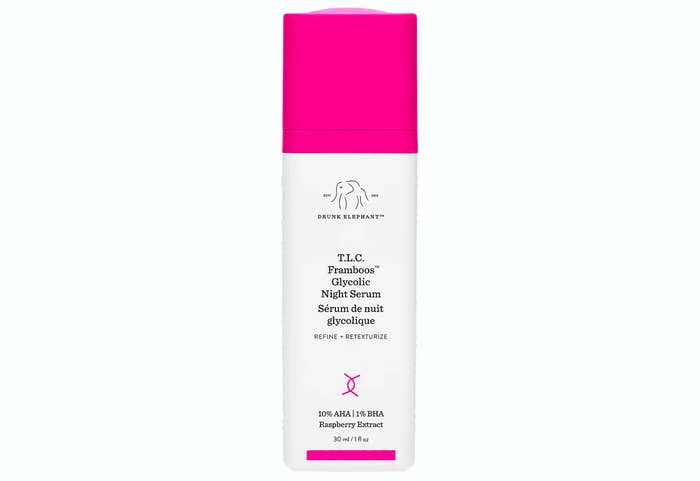 This serum from Drunk Elephant contains glycolic acid to help the skin shed dead cells, which can help keep the pores clear and improve your overall complexion. The product contains both alpha and beta hydroxy acids, which are peeling agents or chemical exfoliants. (Glycolic acid is an AHA.)
AHAs and BHAs remove the top layer of the skin to treat milia, acne, scars, melasma, hyperpigmentation, roughness, and age spots, according to Zeichner. The serum also contains raspberry fruit extract to rehydrate and soothe the skin.
It's important to know that although the product is called a night serum, it's still a chemical exfoliant. Like other exfoliants, Drunk Elephant recommends that you should only be using this product once or twice a week to avoid dryness and sensitization.
"The pump sends out just the right amount of product, and it really helps keep my pores clear and I have not had any milia, which I am prone to getting. I have been using this for awhile now, I don't think I've ever had any stinging or burning sensation and I do have sensitive skin. I love drunk elephant and I love supporting a cruelty free company with products that actually works." —minimalmom6

You can buy the T.L.C. Framboos Glycolic Resurfacing Night Serum from Sephora for $90.
This exfoliator also contains AHAs and BHAs to help brighten the complexion and remove dead cells from the skin's surface.
Ingredients like papaya, pineapple, and pumpkin enzymes in the scrub naturally exfoliate the skin without being too harsh or overdrying. It also contains aloe vera, honey, and vitamin E that help soothe and soften the skin, which should help skin texture and the appearance of pores.
Since the product is an exfoliant scrub, the brand recommended that you should only use it once or twice a week to avoid burning or tingling.
"I'm an experienced exfoliator and have used many different kinds, at all price points, and this is decidedly one of the best!! Normally I might write off some KS products as too expensive, but this is worth every penny. You use a small amount as a mask a couple of times a week, and it brings back the glow that gets dulled by clogged pores, makeup use, and general skin cell residue." —Explorethepore
You can buy the Kate Somerville ExfoliKate Exfoliating Treatment from Sephora for $88.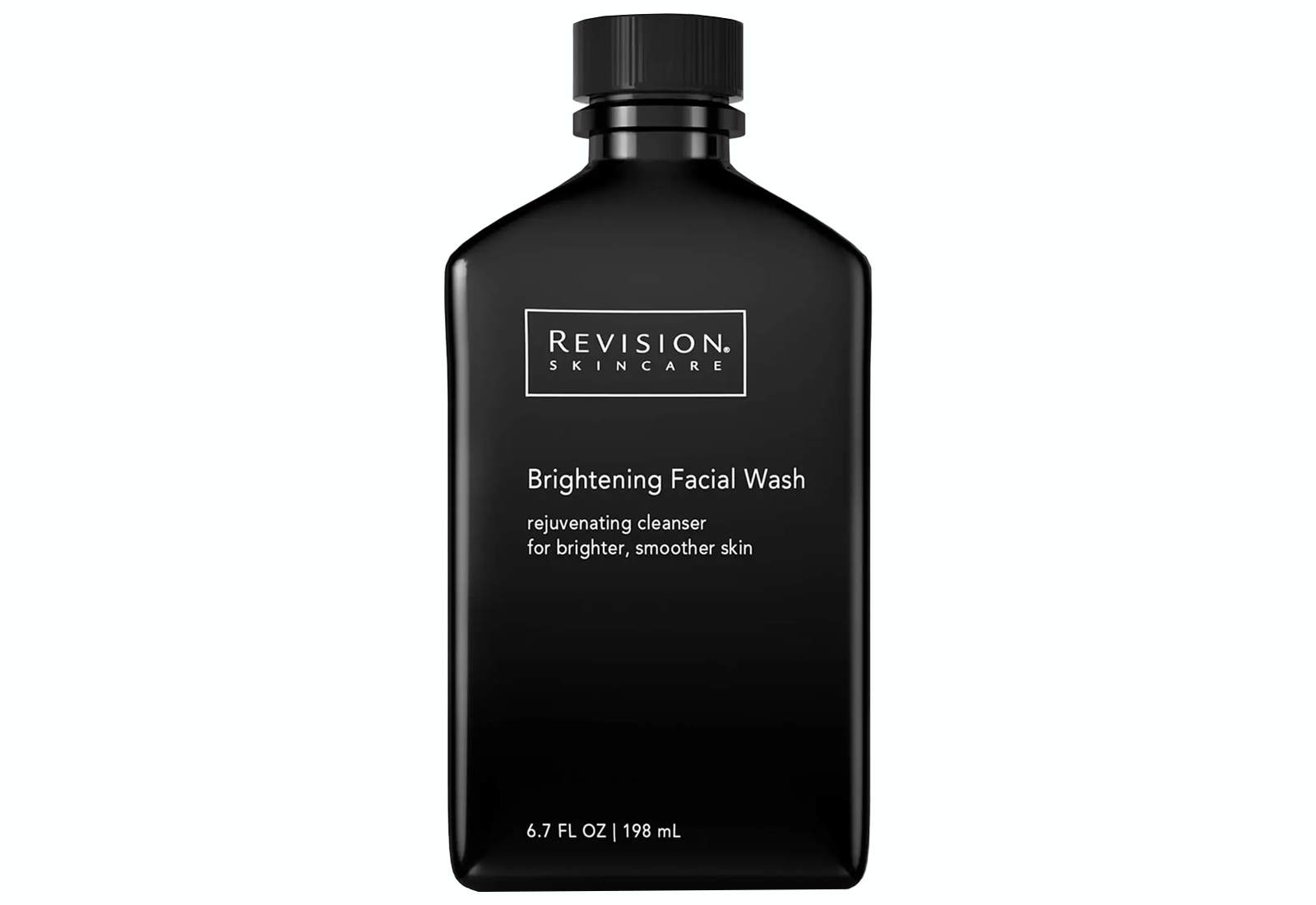 The daily-use brightening facial wash from Revision cleans pores and exfoliates the skin. Compared to other exfoliants, the cleanser can be used every day according to Revision, even if you have sensitive skin.
"I prefer chemical exfoliators containing salicylic acid/or glycolic acid over harsh scrubs that can damage the top layer of the skin," Emily Wood, a board-certified dermatologist at Westlake Dermatology, told BuzzFeed News.
In addition to AHAs and BHAs (salicylic acid is a BHA), this product also has ingredients like vitamins C and E to help naturally brighten and restore moisturize the skin.
"I love that it is gel based with no physical exfoliants so it seems much more gentle on the skin than some of the more abrasive cleansers. I have also noticed my skin appears much more refreshed after I use this cleanser so the brightening effects are real! I will definitely be buying this gentle yet effective cleanser again!" —Ashley
You only need a small amount to exfoliate, so the bottle might last you a while!

You can buy the Revision Skincare Brightening Facial Wash from Dermstore for $40.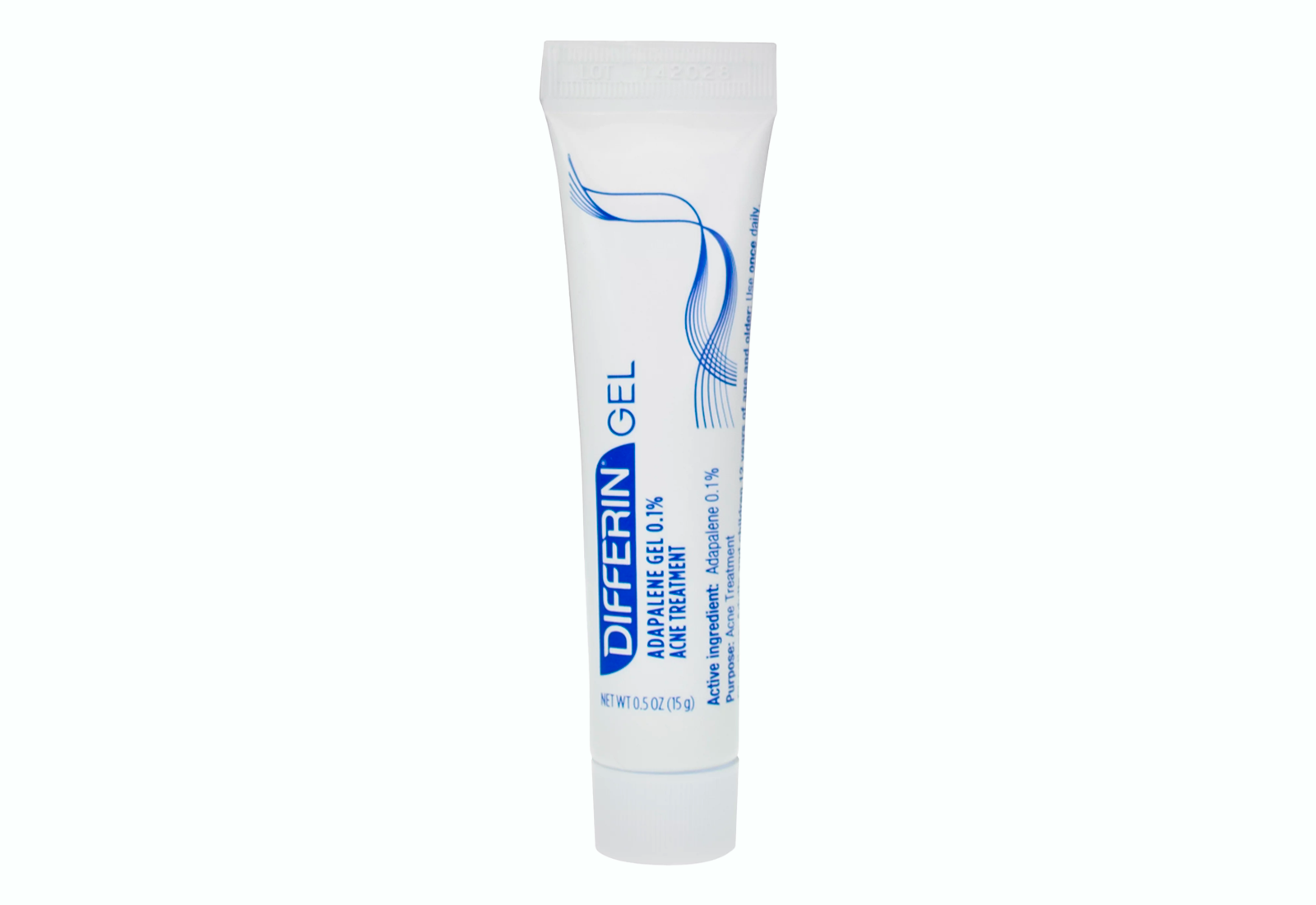 Although the gel is used for acne treatment, Dr. Marie Leger, a board-certified dermatologist at Entière Dermatology in New York City, recommended the over-the-counter retinol to help prevent milia by promoting skin cell turnover, or the shedding of dead skin cells.
Adapalene, the active ingredient in Differin, works to prevent pores from clogging with bacteria and sebum, the waxy substance produced by the body.
"I like to apply this on bare skin after cleansing and let it sit over night. It really lowers the inflammation of the pimple and makes it much smaller. I wear a full face of makeup every day and this really helped lessen the amount of acne/milia on my face. I usually get bumps under my lip but this help make them completely disappear!" —GwenXAnh
You can buy the Differin Adapalene Gel 0.1% Acne Treatment from Ulta for around $15.
The Jori Acne & Oil Primer prevents breakouts, blemishes, hormonal acne, and pimples with salicylic acid. In general, topical use of BHAs like salicylic acid works as an exfoliant by unplugging blocked skin pores. For people with skin conditions, salicylic acid can treat dry, scaly, or thickened skin by softening them.
"Hydroxy acids like salicylic acid can help open up blocked pores and exfoliate dead cells on the surface of the skin," Zeichner said. "Over time, with regular use, to block it under the skin will be released,"
You can buy the Jori Acne & Oil Control Primer from Amazon for $70.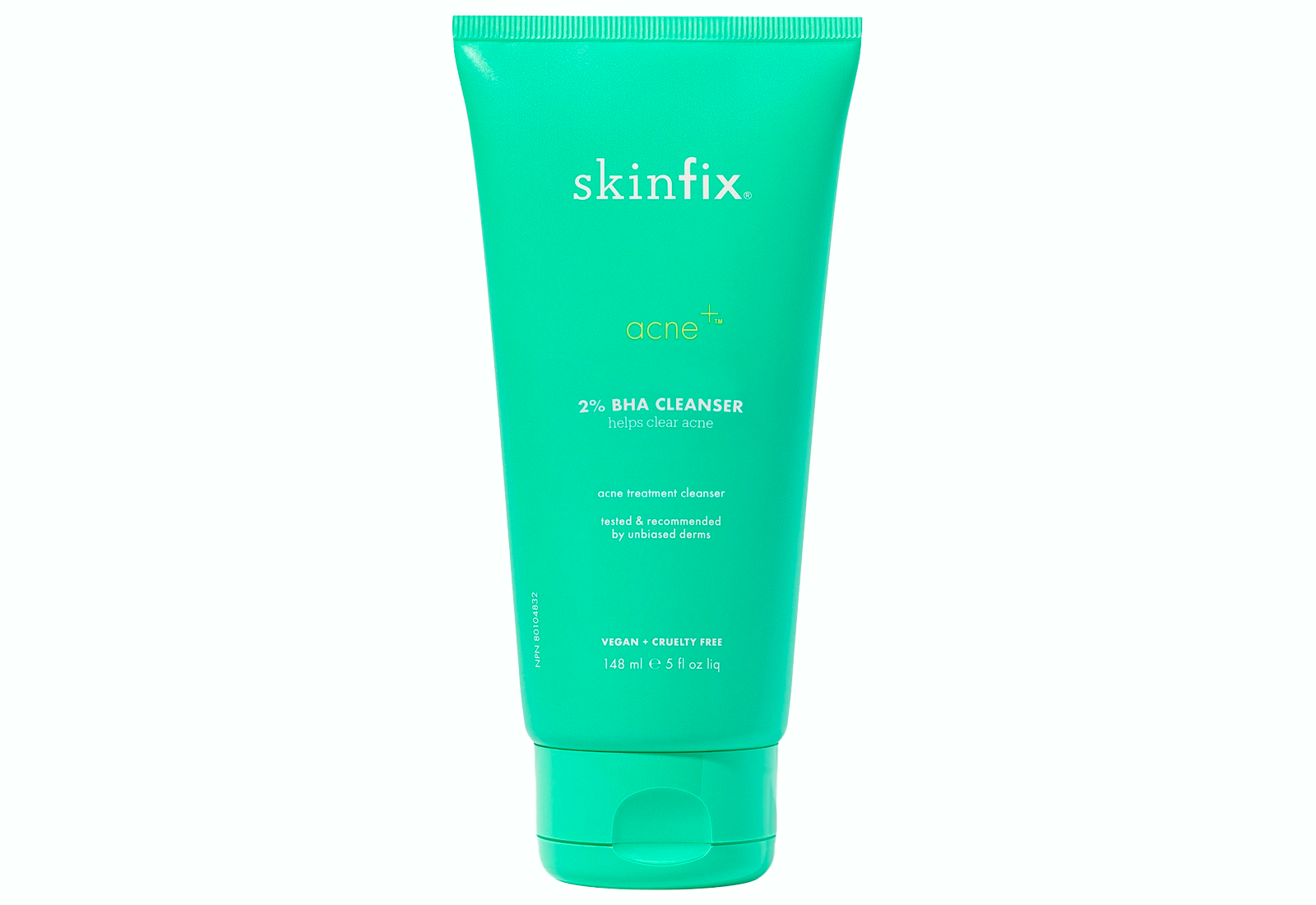 In addition to the salicylic acid, the SkinFix cleanser has niacinamide and azelaic acid, which prevent sebum buildup, minimize pores, fight bacteria, and support healthy pH levels.
The product can be used daily, but like other BHAs, it's a good idea to only apply the product three times a week, and then work up to daily use.
"i've been using it for about 2 weeks now and my skin feels so much smoother, even toned and so CLEAR! I feel like I've just discovered a new miracle product and I am so excited to continue using it and see how far it takes my skin on this journey! I have a lot of scarring and BHA is so good for that, I can't wait to see how it helps my skin!" —chxrming
You can buy the SkinFix Azelaic Acid BHA Cleanser from Sephora for $35.