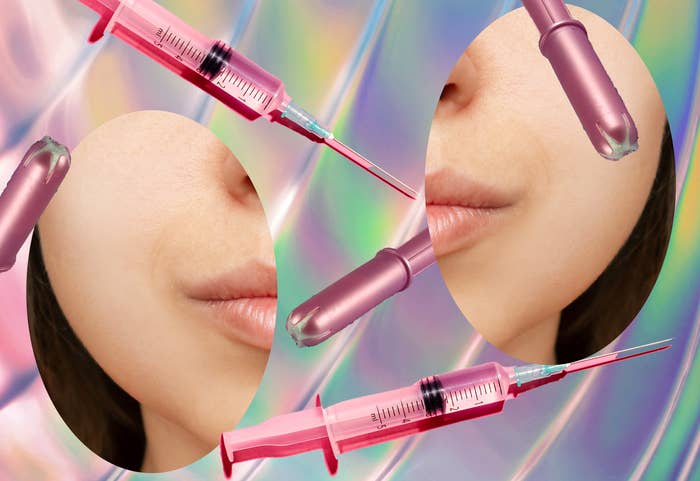 If you don't feel particularly optimistic about health for the new year, that would be understandable.
This year was pretty rough, given that we are still in a COVID-19 pandemic and the US has also experienced outbreaks and the returns of other ailments, including mpox, flu, RSV, norovirus, and even some cases of polio.
With all that happening, you may have missed some of the good things that happened in 2022, including some silver linings.
We decided to take a look at some of the positive changes happening, including new innovations, trends that are going away, increased access to healthcare, and other things that may give you a glass-half-full feeling.
The "That Girl" lifestyle was left in 2022.
Green juices, early risers, face masks, and extreme health routines — the "That Girl" trend made its first appearance on Pinterest during the pandemic and initially seemed like a way to highlight a certain aspirational wellness lifestyle.
The trend soon made its way to YouTube and TikTok. However, like with New Year's resolutions, people started feeling the pressure to be "the best version of themselves."
The trend reemerged after the release of Euphoria Season 2, following Cassie's 4 a.m. skincare routine. As a result, TikTok users began calling out the overfixation on unrealistic daily routines, self-image, and belief that you can always better yourself.
Instead, TikTokers are now creating realistic day-in-the-life videos that have nothing to do with drastic self-improvement.
A personalized cancer vaccine is in the works.
Melanoma, a relatively rare skin cancer that affects pigment-producing cells, is one of the most serious forms of skin cancer.
This year, pharmaceutical companies Moderna and Merck announced that some clinical trial patients with stage 3 and 4 melanoma (meaning the cancer has spread beyond the original site) had a lower risk of cancer recurrence when treated with an experimental vaccine known as mRNA-4157/V940.
The vaccine, which is a snippet of messenger RNA personalized using a patient's own tumor cells, is designed to help the body detect and fight melanoma.
In the trial, the vaccine was combined with another cancer treatment called Keytruda, a therapy that builds the body's immune system response.
Although it must pass many hurdles before it's approved for use, the combination of the vaccine and Keytruda appeared to reduce the risk of recurrence or death by 44% compared to people treated with Keytruda alone in the clinical trial.
The trial included 157 patients who were treated after undergoing surgery. About 14% of people undergoing the treatment had serious side effects in the trial, compared with 10% treated with Keytruda alone.
CVS lowered tampon prices in states that didn't abolish the "pink tax."
The "pink tax" is a term used to describe extra costs of products marketed mostly to women compared with those marketed towards men.
These extra costs can make certain items like deodorant and razors 13% more expensive. In some states there are also markups or state taxes on products used only by people who menstruate, also known as the "tampon tax."
Nebraska, Colorado, and Iowa ended their taxes on menstrual products in 2022. Other states, like Virginia, will remove sales tax on menstrual products starting in 2023.
In response, CVS reduced prices on all CVS–brand period products in the 12 states that tax menstrual products, such as tampons, pads, cups, liners, heat wraps, and PMS relief medicine.
On Oct. 5, CVS began covering sales tax for those products in Arkansas, Georgia, Hawaii, Louisiana, Missouri, South Carolina, Tennessee, Texas, Utah, Virginia, Wisconsin, and West Virginia.
TikTokers pushed back against the buccal fat removal trend with love for "round face and baby face girlies."
Buccal fat removal is an irreversible procedure in which a plastic surgeon removes fat from the cheeks to create a more sculpted facial structure. The trend made its way to social media, and a tweet that had more than 16,000 likes speculated that actors like Zoë Kravitz, Lea Michele, and others have had the procedure, although none of these celebrities have confirmed this. Chrissy Teigen has said she had the procedure and has no regrets.
People on social media began to push back at the procedure, instead emphasizing the beauty of round face shapes. TikTokers also shared videos about their own cheeks, calling round faces "the universal friend face."
"I'm genuinely getting so tired of our bodies being seen as trendy or not," one user said. "It was one of my insecurities and now this is making me feel better about it thank you," another commented.
Proposed antidiscrimination rules may strengthen gender-affirming and transgender healthcare.
This year, the US Department of Health and Human Services proposed an antidiscrimination rule to strengthen gender-affirming and transgender healthcare. The proposed rule would add sexual orientation and gender identity as protected from discrimination on the basis of sex.
The Affordable Care Act, or Obamacare, specifically prohibits discrimination on the basis of race, ethnicity, nationality, sex, age, and disability when it comes to accessing healthcare services. However, whether "sex" includes sexual orientation or gender identity has been unclear.
If the proposed change goes into effect, it would restore a previous standard and apply to health insurance issuers, federal court opinions, and financial assistance, as well as cover pregnancy or other related issues.
Until then, the Trump administration's 2020 rules, which eliminated protection against discrimination based on gender identity and sex stereotyping, remain in effect. The HHS has yet to release a final rule.
COVID vaccines for babies became available this year.
On June 18, the CDC authorized Pfizer and Moderna vaccines for children between 6 months and 5 years of age. In the six months since, over 1.8 million children in the US received their first dose. Parents and caregivers expressed gratitude and excitement for the CDC's approval after a disappointing four-month delay.
"Families may feel more comfortable participating in group or crowded gatherings now that their babies and toddlers are protected against it," epidemiologist Madeline Lewis told BuzzFeed News. "In addition, the entire community benefits from vaccination of this age group because of herd immunity, less crowded hospitals, and fewer school interruptions."
The rise in telehealth provided more options for accessing health services.
Telehealth really took off during the pandemic with a 154% increase in visits in 2020. In March 2022, 20.5% of adults reported recently using telehealth services. Access to telehealth can lower the cost of care, reduce transportation costs, and decrease exposure to diseases.
Kelly Redmon, an online therapist with chronic pain and illness, shared on TikTok that telehealth can help accommodate individuals with disabilities — a service needed long before the pandemic.
Mpox cases dropped dramatically.
Mpox (formerly known as monkeypox) case counts hit their peak, averaging 462 cases per day in August, but the case count dropped to fewer than 10 cases per day in early December, according to the CDC.
It didn't just happen by accident. A mpox vaccination campaign helped people at high risk — mostly men who have sex with men — to get the vaccine, and over 930,000 vaccines were administered in the US by early October.
In addition, a variety of grassroots and formally organized efforts in the queer community helped people to share information and change behavior to stop the virus, which can be spread via sexual contact.
Meanwhile, people on TikTok were quick to counter the stigma by getting vaccinated — while making some funny videos.
People got vaccinated to keep themselves and others safe from polio.
We really didn't expect a disease eradicated in 1979 to make its way back in 2022 — but it did. Polio was the subject of an emergency declaration in September 2022 after the CDC confirmed 15 cases in the US.
Luckily, polio vaccinations in the US have reached over 90% of the population, with most children receiving three polio immunizations before the age of 2. Although polio remains a national concern, more than 10 billion doses of the oral polio vaccine have been administered worldwide.
One hot new trend was people texting their parents to find out if they had been vaccinated for polio.
988 became the new national suicide hotline.
On July 16, the 988 suicide and crisis lifeline became available in the US and was shortened from the previous 11-digit number to 3.
The three-digit number was created to increase accessibility of suicide prevention and mental health resources. People on TikTok shared how the hotline worked for them, and some addressed misconceptions.
As a result, the hotline received 112,000 calls, texts, and chats by August 2022 — a 45% increase from August 2021.

"This hotline should be looked at as just one piece in our mental health toolbox. Federal and state governments need to increase funding for mental health prevention, treatment, and care," Lewis said. "Mental health is centric in major social issues that nearly all Americans want to see improve, such as addiction, homelessness, and suicide."
Groups stepped up to help those with healthcare needs after the overturn of Roe v. Wade.
The overturn of the landmark Supreme Court decision Roe v. Wade in June 2022 left us feeling like we were traveling back in time. Seventeen states and the District of Columbia have strengthened laws that protect the right to abortion, and some allocated millions of dollars to increase protection. Thousands of protesters gathered all over the world at courthouses, parks, and monuments to oppose the overturn.

Websites like Abortion Finder that were created in 2021 increased in use after the overturn to guide individuals in finding assistance and a provider for procedures or abortion pills. All information on the website is private and confidential.
Additionally, the Center for Reproductive Rights has an interactive map of abortion laws across the globe, categorizing each area between "Prohibited Altogether" and "On Request." The website tracks progress and trends of abortion laws and policies. In the US, can also view abortion laws by state from "Expanded access" to "Illegal."