Parents Of Chibok Girls Are Marching To Demand Urgent Rescue Of Their Daughters
Life has been "unbearable" for the Chibok community since the disappearance of the girls, a spokesperson for Bring Back Our Girls told BuzzFeed News.
Members of the "Bring Back Our Girls" campaign group marched to the presidential villa in Nigeria on Thursday morning demanding more to be done to rescue the schoolgirls abducted by Boko Haram in April, 2014.
The march marks 21 months since at least 276 schoolgirls were seized from their dormitories in the northeastern town of Chibok. Fifty-seven of them later escaped.
Jeff Okoroafor, spokesperson for the Bring Back Our Girls (BBOG) campaign group, told BuzzFeed News that since the girls were abducted, life has been "unbearable" for the community of Chibok.
At least seven of the fathers were killed in subsequent attacks on Chibok, and others died from illnesses (heart failure and high blood pressure, among others) that residents attributed to the trauma of losing their daughters.
At least 500 people were expected to attend the march, including 124 parents of the missing girls.
The group hopes that the demonstration will remind the world that more than 640 days after being kidnapped, over 200 schoolgirls are still in the hands of Boko Haram. The march also aims to "keep the issue of the Chibok girls in the front burner," Okoroafor added.
The march began at Unity Fountain in Nigeria's capital, Abuja, and proceeded to the president's official residence, where the campaign group planned to demand answers from President Muhammadu Buhari.
About 100 parents and representatives are being granted an audience with the president, the minister of defense, and minister of women's affairs.
"After the promises made to us by the President on July 8, 2015, when we had our first engagement with him, nothing was, and has been done. ... We are dissatisfied with such development and consider it unacceptable," Okoroafor said.
In December 2015, President Buhari said that he had no intelligence on the schoolgirls' whereabouts or their health, but was prepared to talk with Boko Haram leadership, BBC reported.
"If a credible leader of Boko Haram can be established and they tell us where those girls are, we are prepared to negotiate with them, without any precondition," Buhari said.
Okoroafor told BuzzFeed News that the president's statement threw the Chibok community "into a very dark abyss".
"The confusion is yet to leave us as we speak," he said. "That's why we are marching to get direct explanation of what 'no credible intelligence' really means."
In November 2014, Boko Haram released a video in which its leader, Abubakar Shekau, announced that the girls had been "married off" to fighters and would never be released.
Former Nigerian president Goodluck Jonathan had attempted to negotiate with Boko Haram while in office, but the negotiations stalled after a flurry of intermediaries proved unsuccessful at even reaching the leadership, let alone opening talks.
Boko Haram's purported leader, Shekau, has several times in video messages accused the government of a "lack of good faith." Analysts say the group has splintered into multiple factions, with no clear leadership.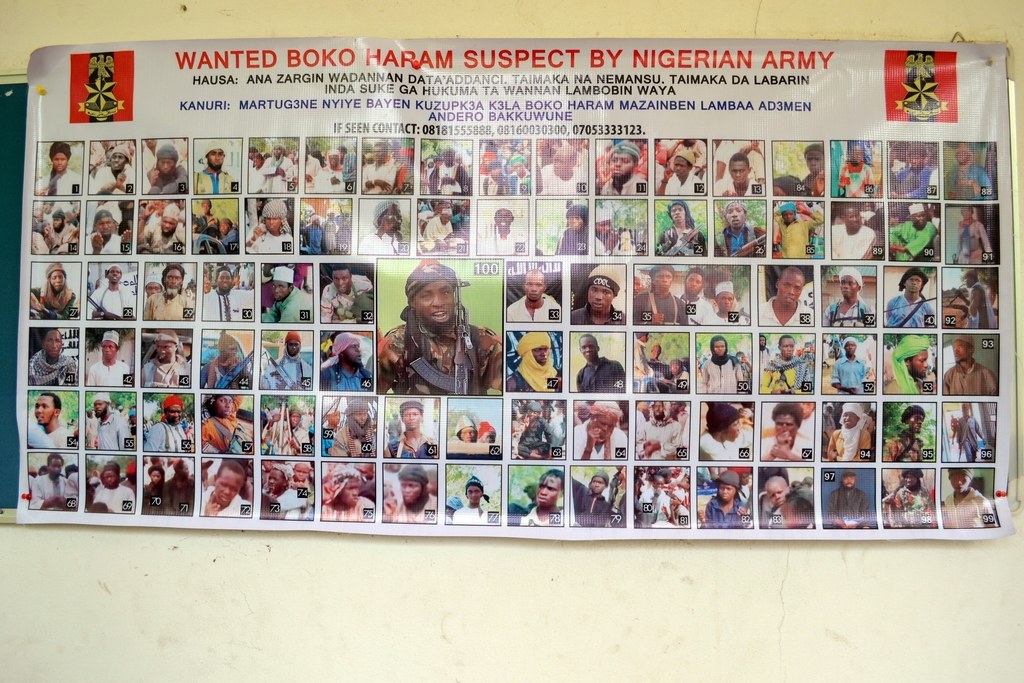 Bukky Shonibare, another BBOG member who is attending Thursday's march, told BuzzFeed News that the kidnapping has had a visible effect in Chibok.
Despite being a community that prizes education, Chibok has closed several of its schools, and many parents fear sending their children to school.
"This is a community where education is very valued, but the festering insurgency is a barrier," Shonibare said. "It is sad to deal with the reality that several schools have been closed for over two years."