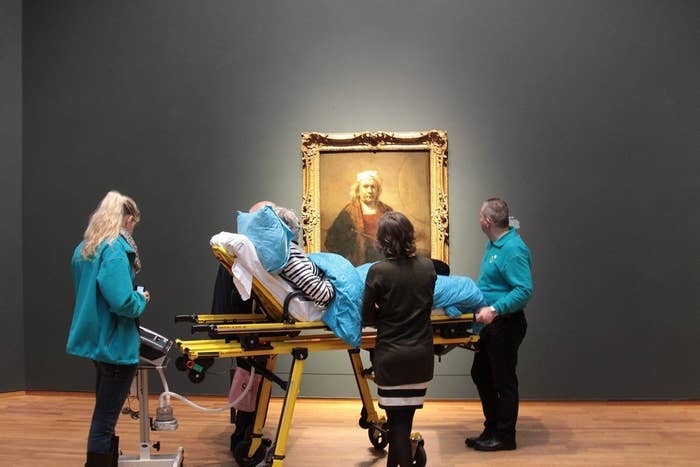 A Dutch charity, Ambulance Wish Foundation, fulfilled a sick woman's last wish to see an exhibition by Rembrandt at Amsterdam's Rijksmuseum .
The unnamed woman suffers from motor neurone disease, also known as ALS, and was one of three terminally ill patients to be picked by the charity to be taken to the museum.
Ambulance Wish Foundation's Director, Kees Veldboer, told BuzzFeed News that going to see an art exhibition makes the patients forget about the pain for a while: "At that time, the patient forgets his/her illness a little bit and has a wonderful and unforgettable day," he said.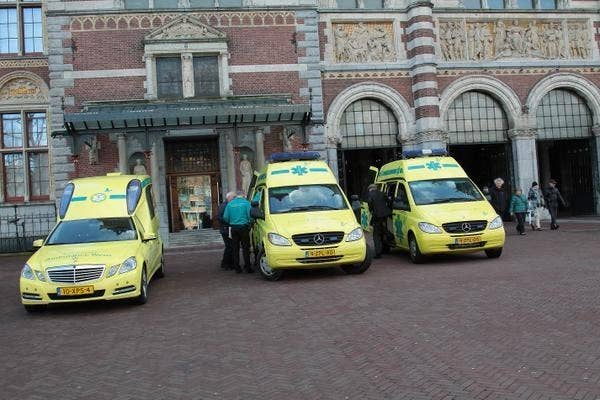 Rijksmuseum kept the premises open after hours specially for the patients so they could avoid the crowds.
In a statement to BuzzFeed News, Rijksmuseum said it's fully behind Ambulance Wish Foundation's efforts: "We give our full support to this extraordinary initiative, and have great admiration for everyone concerned in these very special moments," it said.
The Ambulance Wish Foundation was set up by a former ambulance driver in 2007, with the sole purpose of trying to make patients' last dying wishes come true.