Mother Accused Of Killing Two Children Found Inside Freezer To Undergo Mental Exam
The Detroit woman, who was arrested after her 11- and a 14-year-old children were found dead inside a freezer, will undergo mental exams to determine if she is fit for trial, a judge ruled. She faces to murder charges.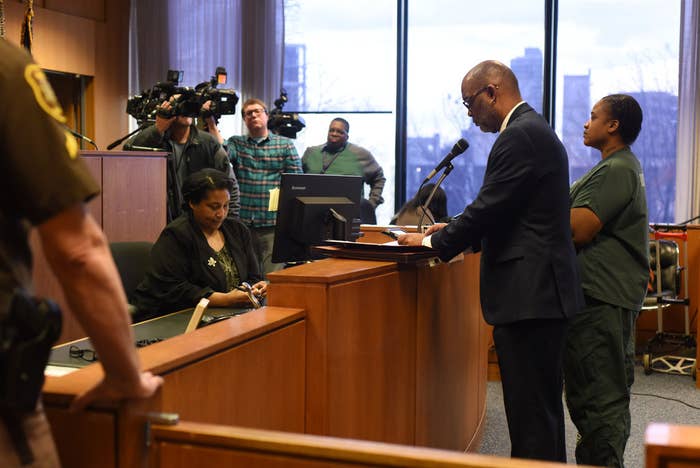 A Detroit woman who is facing murder charges after two of her children were found dead inside a freezer at their home will undergo tests to determine whether she is competent to stand trial, a judge ruled Thursday.
The attorney for the woman, 35-year-old Mitchelle Blair, also requested an independent psychiatric evaluation to determine if she was competent to waive her Miranda rights before confessing to investigators, the Associated Press reported.
Defense attorney Wyatt Harris told reporters after the hearing that Blair struggles to discuss the case.
"There are times when she can communicate in a very effective manner. Then, there are times when she can't," Harris said, according to the AP.
Blair was in court Thursday to be arraigned on two counts each of murder, premeditated murder, and torture.
The charges came after the medical examiner's office classified the deaths of Stoni Ann Blair, who was 13 when she died, and Stephen Gage Barry, who was 9, as homicides, the AP reported. Both died from multiple blows, and Stephen showed "thermal injuries."
King entered a not guilty plea on Blair's behalf Thursday and scheduled her preliminary mental examination for June 19. In the meantime, she was ordered to remain jailed, the AP reported.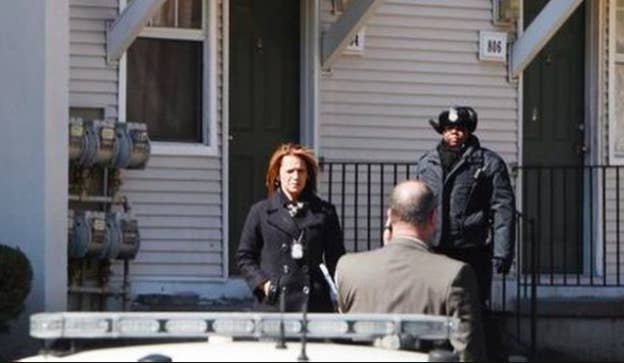 Blair was originally arrested on suspicion of child abuse charges after the grim discovery was made March 24 during a court-ordered eviction of the unit in the Martin Luther King Apartments in the 800 block of St. Aubin Street, authorities said.
Speaking to reporters at the time, Police Chief James Craig called it a "terrible find."
"It was during that eviction process that they discovered two young children in a freezer ... They were inside a bag and appeared to be frozen," according to WDIV.
Authorities believe Stephen died in August 2012, Stoni in May 2013.
Their surviving siblings, a 17-year-old girl and an 8-year-old boy, are now living with a relative, according to officials.
Neighbor Tori Childs told WDIV that the news came as a complete surprise: "There were no signs of injuries or any kind of trauma at all. I would have never expected this."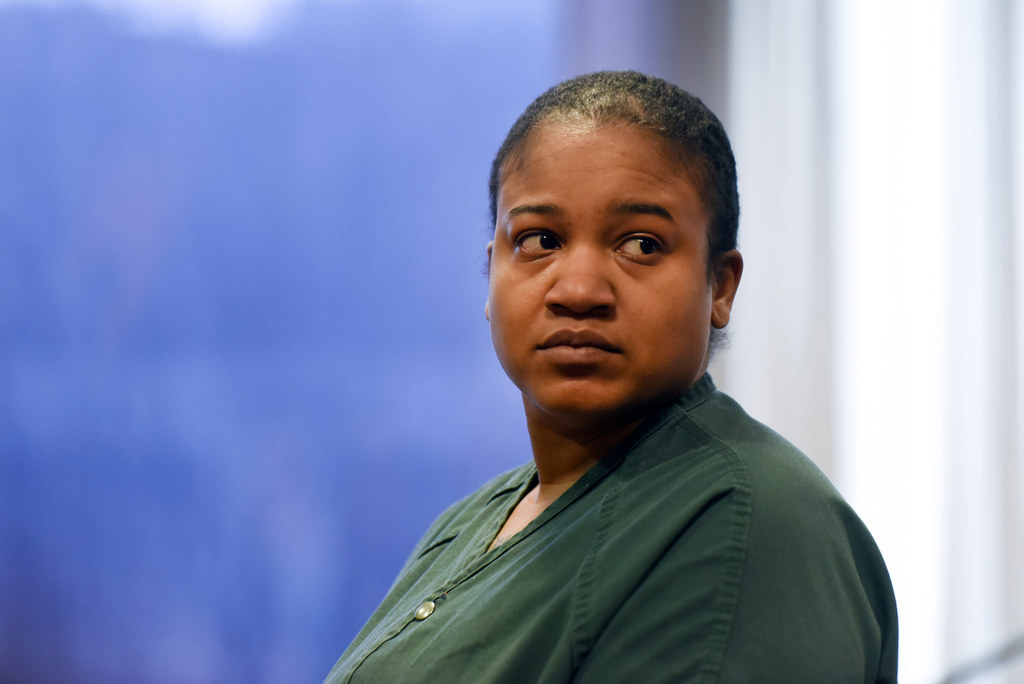 But according to a court filing obtained by the AP, the 17-year-old told child welfare officials her mother had tortured her brother for two weeks before his death by tying a belt around his neck, putting a plastic bag over his head, and throwing hot water on him. The teen also said her mother strangled her sister after she said she didn't like her siblings, the agency reported.
After Blair's arraignment Thursday, Harris told reporters that his client still loves her surviving children and wants to see them again.
Jason Wells contributed reporting.