Train Derailments In India Kill At Least 24 People
Two passenger trains derailed in the state of Madhya Pradesh only minutes apart. Wednesday's accidents happened on a flooded bridge, as vast swaths of the country continue to be hit by heavy monsoon rains.
At least 24 people were killed in India's Madhya Pradesh state on Wednesday when two passenger trains derailed just minutes apart while crossing a flooded bridge, the Times of India reported.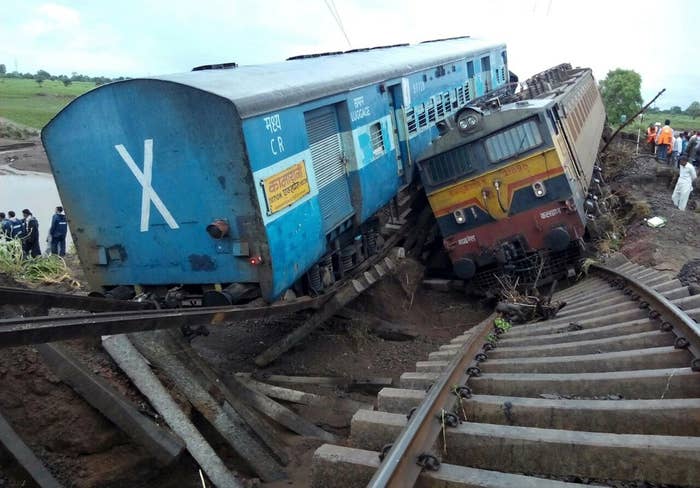 The trains were traveling in opposite directions on the flooded bridge near the town of Harda. According to local officials, in addition to those killed, about 25 people have been injured and another 300 have been rescued.
Passengers described to local media how water started to fill the carriages as some of them became submerged.
"Water filled the coach 'til here," one man, signaling to his waist, told a local TV station.
The two trains in question were operated by Kamayani Express and Janata Express. The Kamayani Express train, which derailed first, was traveling from Varanasi to Mumbai.
In the wake of the tragedy, a spokesperson for Kamayani Express blamed the accident on the flash floods.
"This unfortunate accident took place because of the flash floods on the tracks and the track caved in and resulted in the derailment of the last six coaches of the Kamayani Express," Anil Saksena told the BBC.
Wednesday's derailments came as heavy monsoon rains continue to beset much of India and neighboring countries.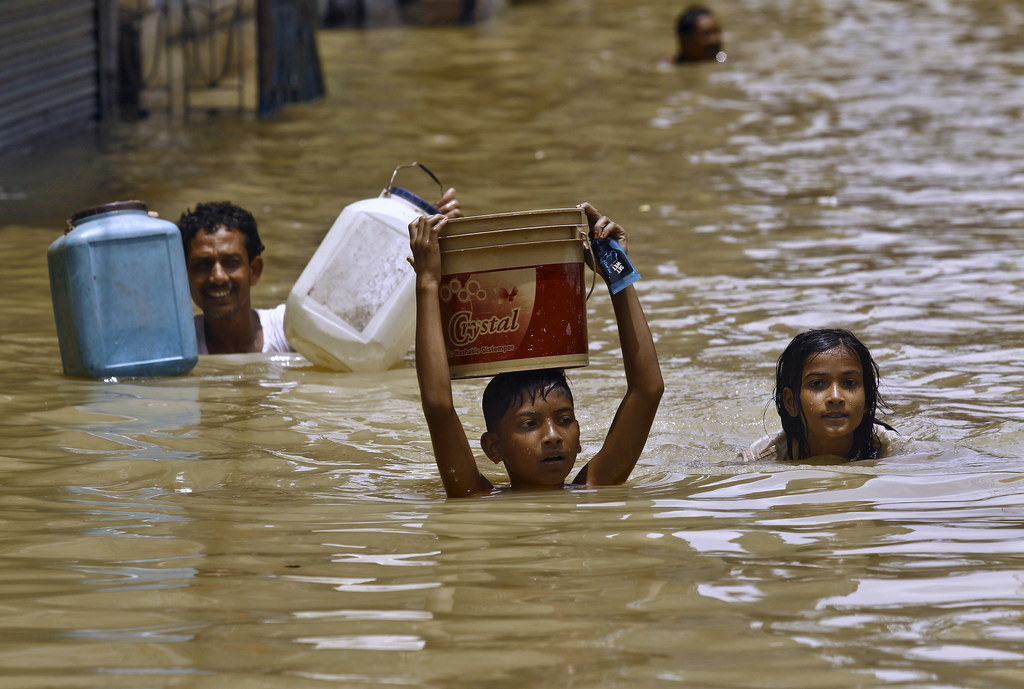 On Tuesday, a building collapsed in Mumbai after days of heavy rains — 12 people were killed.
Floods and heavy rains are plaguing other parts of southeast Asia as well. In Vietnam, at least least 17 people have died in the flood waters. In Nepal, a country which is still recovering from a major earthquake earlier this year, 30 people have perished after landslides sparked by torrential rain, the BBC reported.
So far this year, flash floods and landslides triggered by heavy monsoon rains have killed hundreds of people across Asia while leaving thousands homeless.
In Myanmar, the country's president, Thein Sein, has already declared several regions disaster zones.