#ThisIsACoup Reflects European Outrage Over Greek Bailout Terms
As Athens came to an agreement with its European creditors over the terms of a bailout package Monday morning, many Europeans — especially Greeks and Germans — were saying the deal amounted to a coup d'état.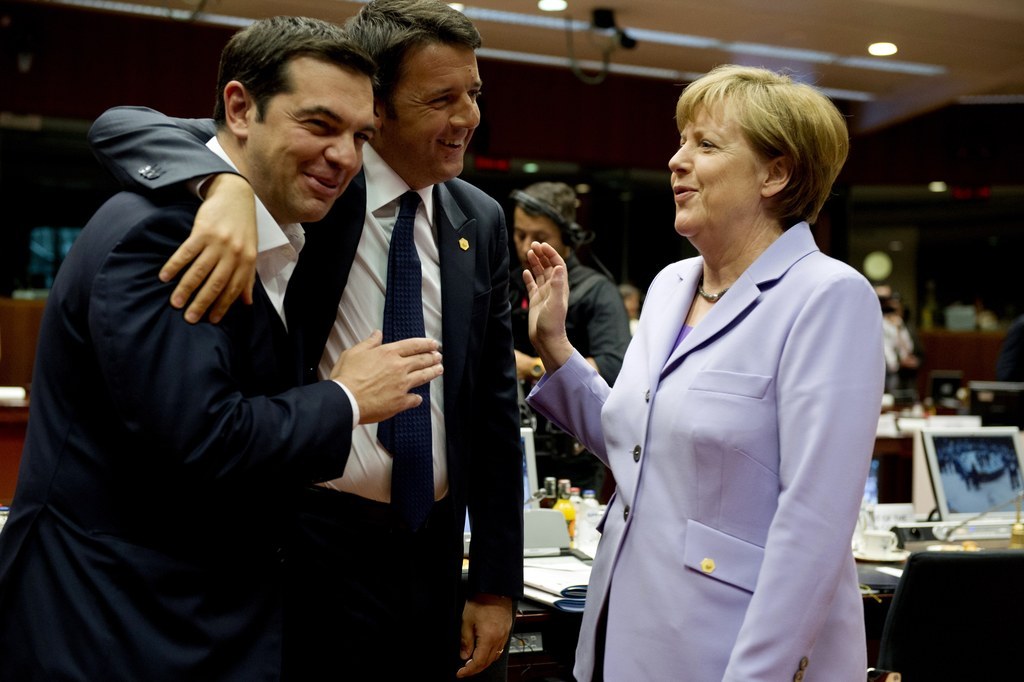 An agreement over the terms of a third financial bailout package for Greece was reached Monday between the government of Greek Prime Minister Alexis Tsipras and other eurozone leaders.
In the buildup to the deal, the hashtag #ThisIsACoup began trending on Twitter, referring to the various proposals that were being discussed.
The hashtag was created by Sandro Maccarrone, a physics teacher from Barcelona, Spain, a country which also had to submit to tough austerity measures imposed by richer EU countries in exchange for a financial bailout.
Within hours of its publication, the hashtag was in hundreds of thousands of tweets.
The pickup was helped by New York Times columnist Paul Krugman, who used it in a piece on the bailout on Sunday:
Suppose you consider Tsipras an incompetent twerp. Suppose you dearly want to see Syriza out of power. Suppose, even, that you welcome the prospect of pushing those annoying Greeks out of the euro.

Even if all of that is true, this Eurogroup list of demands is madness. The trending hashtag ThisIsACoup is exactly right. This goes beyond harsh into pure vindictiveness, complete destruction of national sovereignty, and no hope of relief. It is, presumably, meant to be an offer Greece can't accept; but even so, it's a grotesque betrayal of everything the European project was supposed to stand for.
After the deal was reached Monday, the hashtag continued trending highly on Twitter, and it was tweeted almost 400,000 times by Monday afternoon. Many in Europe think Greece got a raw deal.
Translation: The Greeks were humiliated. Greece was sold but the neo-liberal project is saved. How sad.
Translation: Anger over Greek deal: "This is a coup."
Worldwide anger at Germany! Well, it's that time again. Thank you #Schaeuble bastard!
The tweet refers to Wolfgang Schäuble, Germany's finance minister. Germany is the region's economic powerhouse and has been in charge of the protracted negotiations with Greece over the past few months.