Suicide Attack In Afghanistan Kills 33, Injures More Than 100
ISIS supporters claimed responsibility for the Saturday blast which killed dozens of workers who were queuing outside a bank to collect their salaries in the city of Jalalabad.
A suicide attack in the eastern Afghan city of Jalalabad killed at least 33 people and injured more than 100 on Saturday.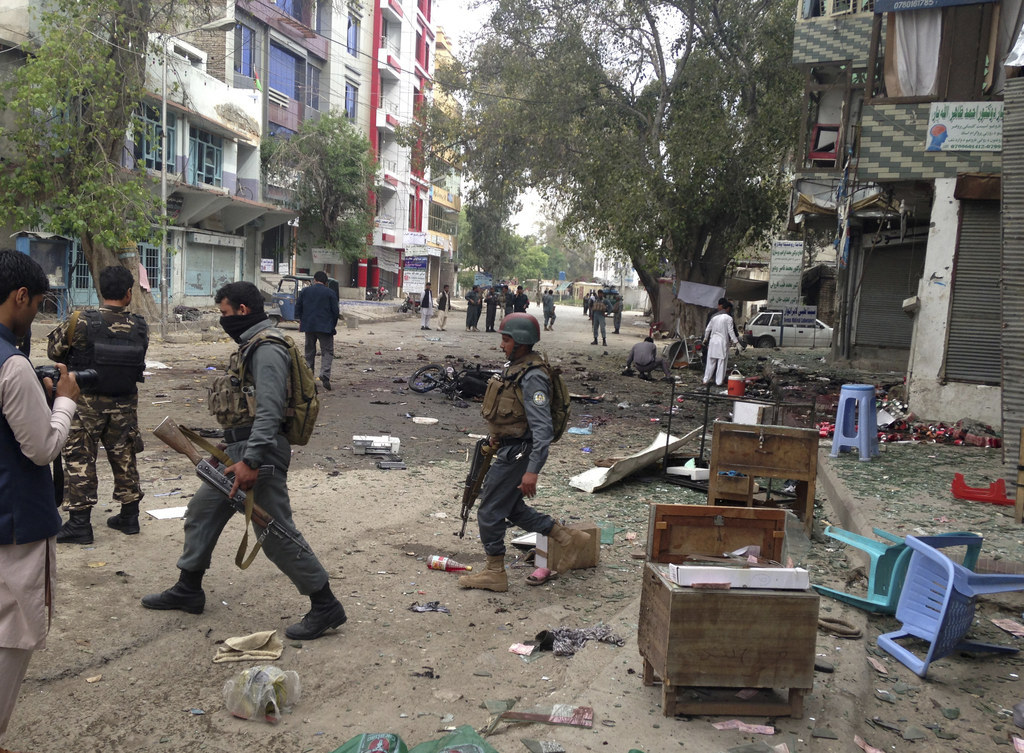 The blast took place outside a branch of the New Kabul Bank, where workers and military personnel were queuing up to collect their salaries, the BBC reported.
The local police chief, Fazel Ahmad Sherzad, told Reuters authorities were still trying to determine if the explosion came from a car parked nearby or if the attacker actually wore the explosives.
"It is early to say what kind of suicide bomber," he said.
A second explosive device was found in the surrounding area but was detonated in a controlled explosion, according to the BBC.
The Afghan President, Ashraf Ghani, called the attack "heinous" and "cowardly."
Ghani said ISIS had claimed responsibility for the attack.
"Today the deadly attack in Nangarhar Province, who claimed responsibility?" he said during a televised speech, according to a translation by the New York Times. "Taliban did not claim responsibility, but Daesh claimed responsibility." Daesh is an alternative Arabic name for ISIS.
The Taliban have also strongly denounced the killings.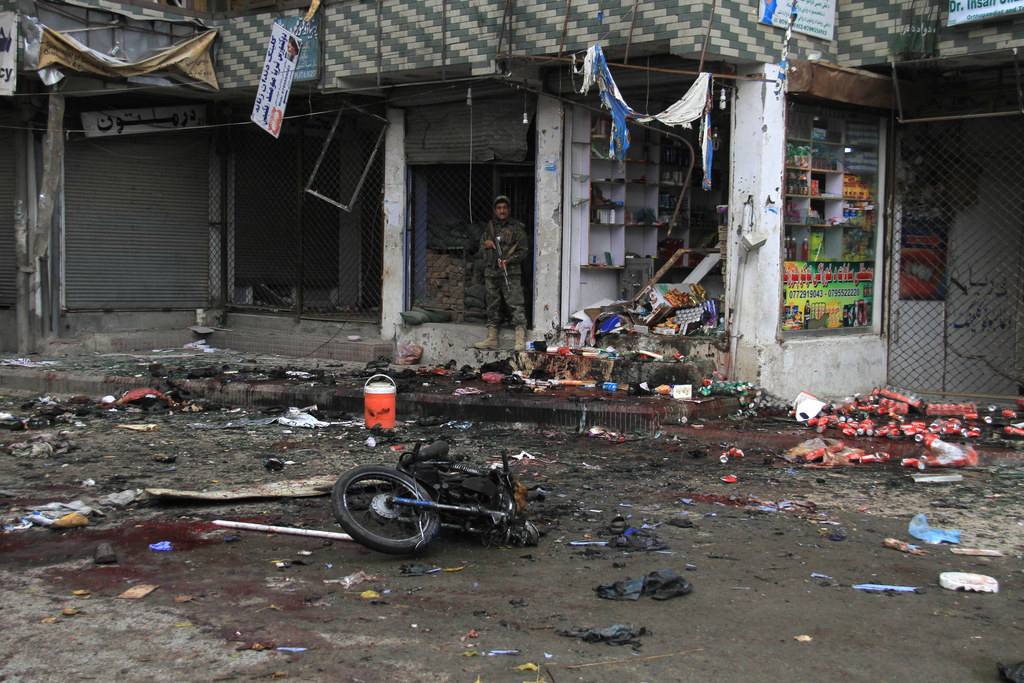 "It was an evil act. We strongly condemn it," Taliban spokesman Zabihullah Mujahid, told Reuters.
In January, the Taliban staged an attack in Kabul which killed three Americans and one Afghan. At the time, Mujahid said in a statement the perpetrator wore a police uniform and managed to infiltrate the ranks of Afghan forces.
In March, President Obama announced a halt to troops withdrawal in Afghanistan after his Afghan counterpart requested "flexibility in the U.S. draw down timeline."
The number of U.S. troops in Afghanistan now stands at 9,800, while another 3,000 NATO soldiers also remain in the country.