Singapore Bids Farewell To Founding Father
Thousands lined the streets of Singapore on Sunday to say a final goodbye to the country's first prime minister, Lee Kuan Yew, who died a week ago at the age of 91.
The crowd braved torrential rain and lined the streets of the city-state to view the procession carrying Lee's coffin.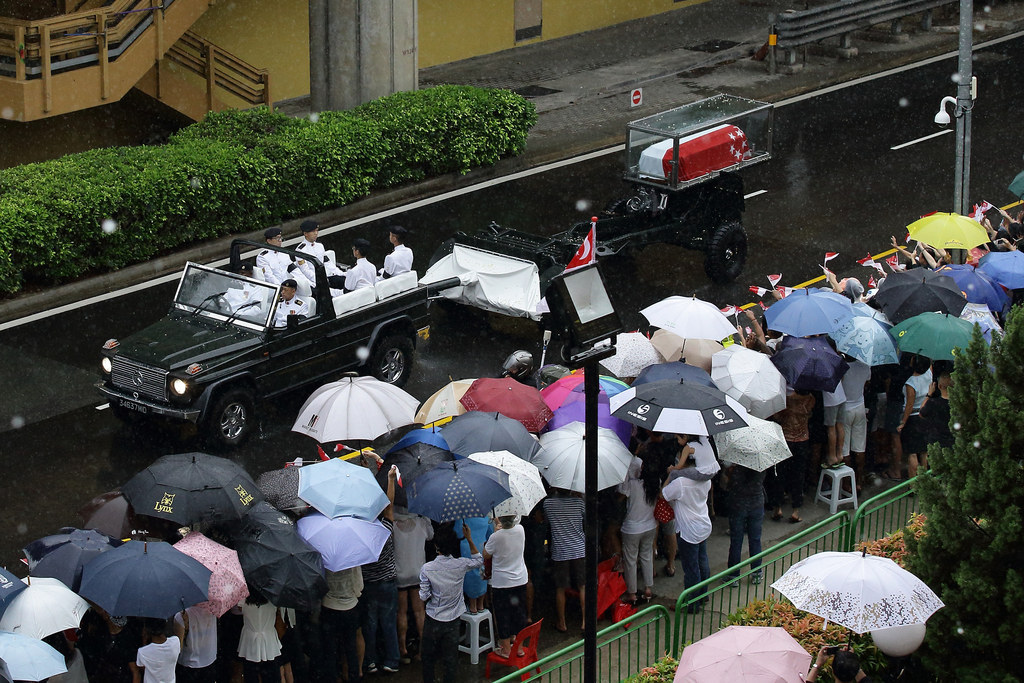 An estimated one million people have visited memorial sites this week, according to the BBC.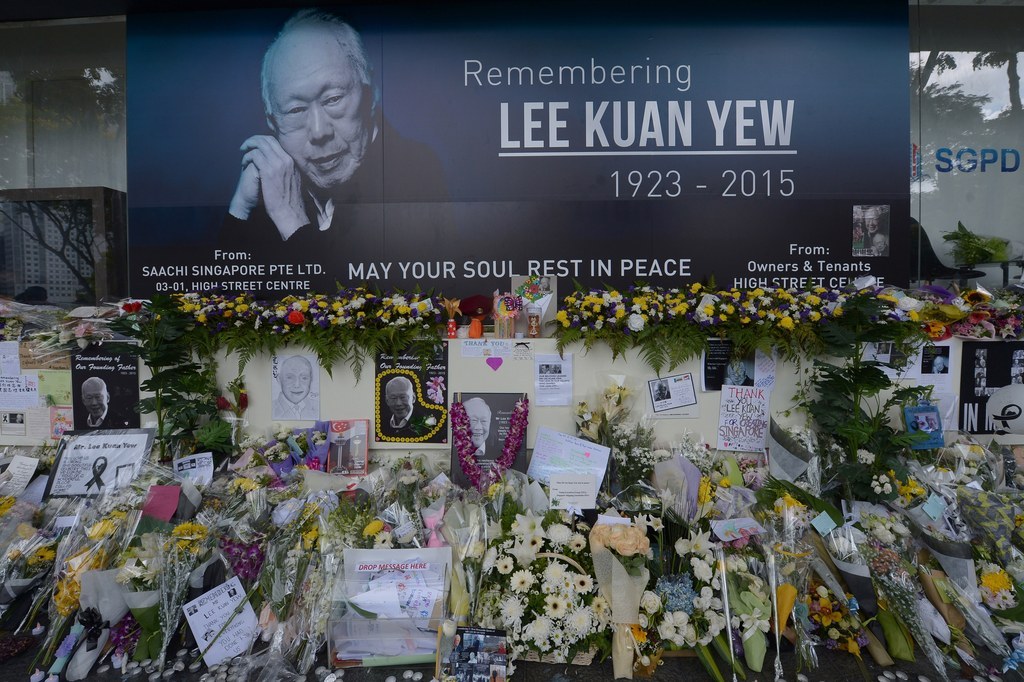 A 21-gun salute was carried out before the procession moved on to the district of Tanjong Pagar, which Lee represented throughout his entire political life.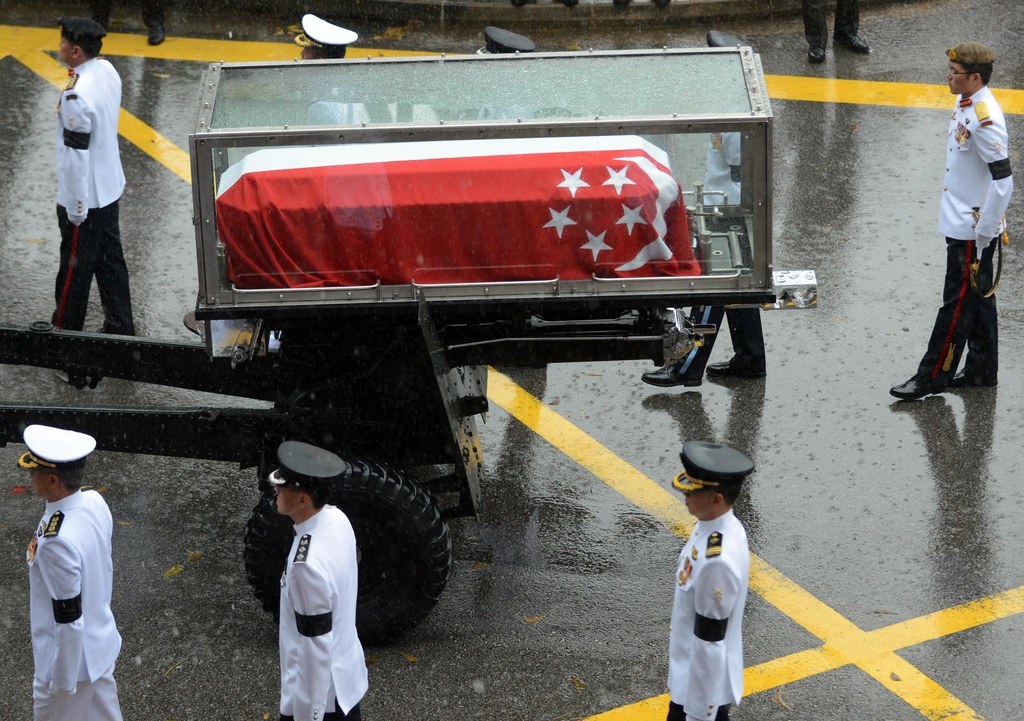 Mourners were reported to have silently waited under the rain for hours, but erupted in cheers as Mr Lee's coffin passed by, according to the BBC.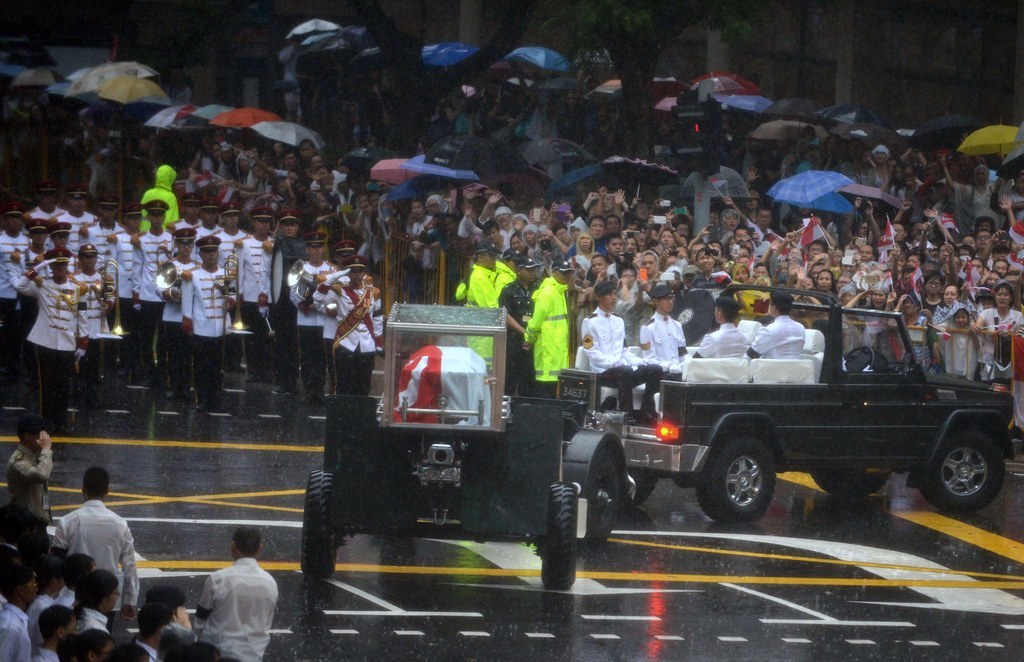 World leaders attended the official funeral service, which took place at a cultural centre in the west of the city. Former U.S. President Bill Clinton and Israeli President Reuven Rivlin were among those in attendance.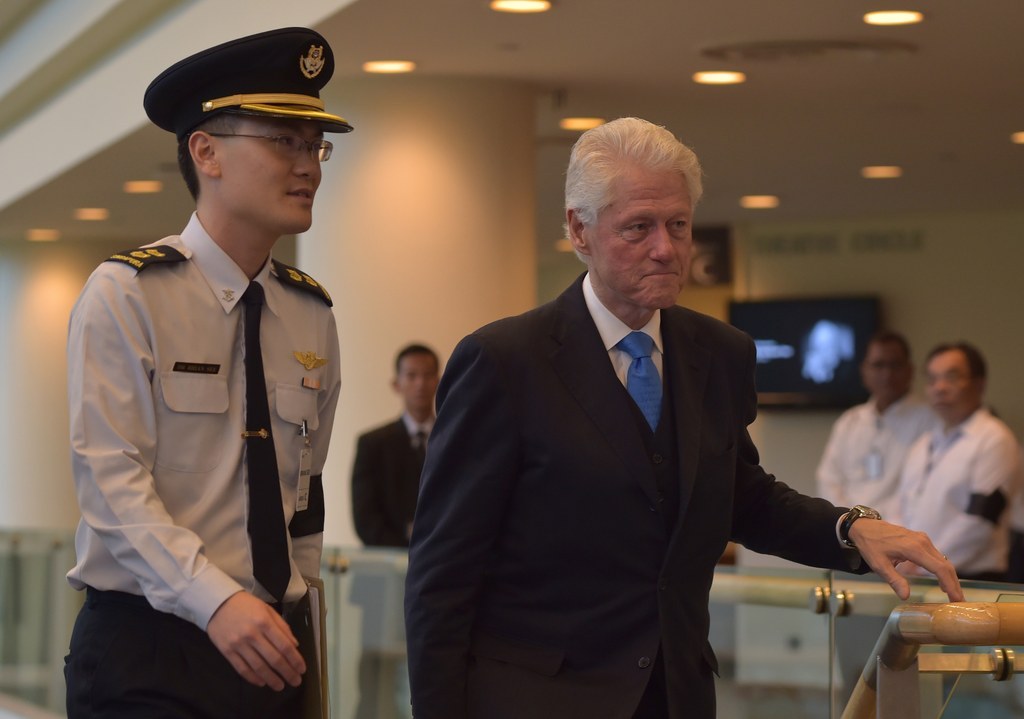 Nearly half a million people took to the streets of Singapore to witness the funeral procession, according to local media reports.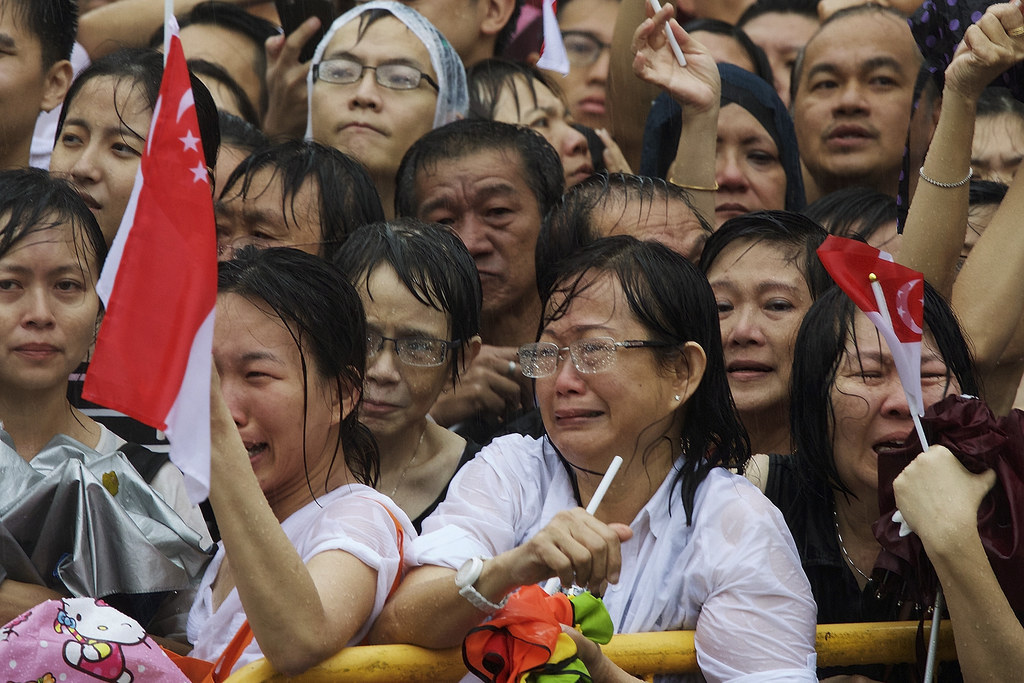 Lee ruled Singapore with an iron fist for 31 years. He left office in 1990 but remained active in Singaporean politics.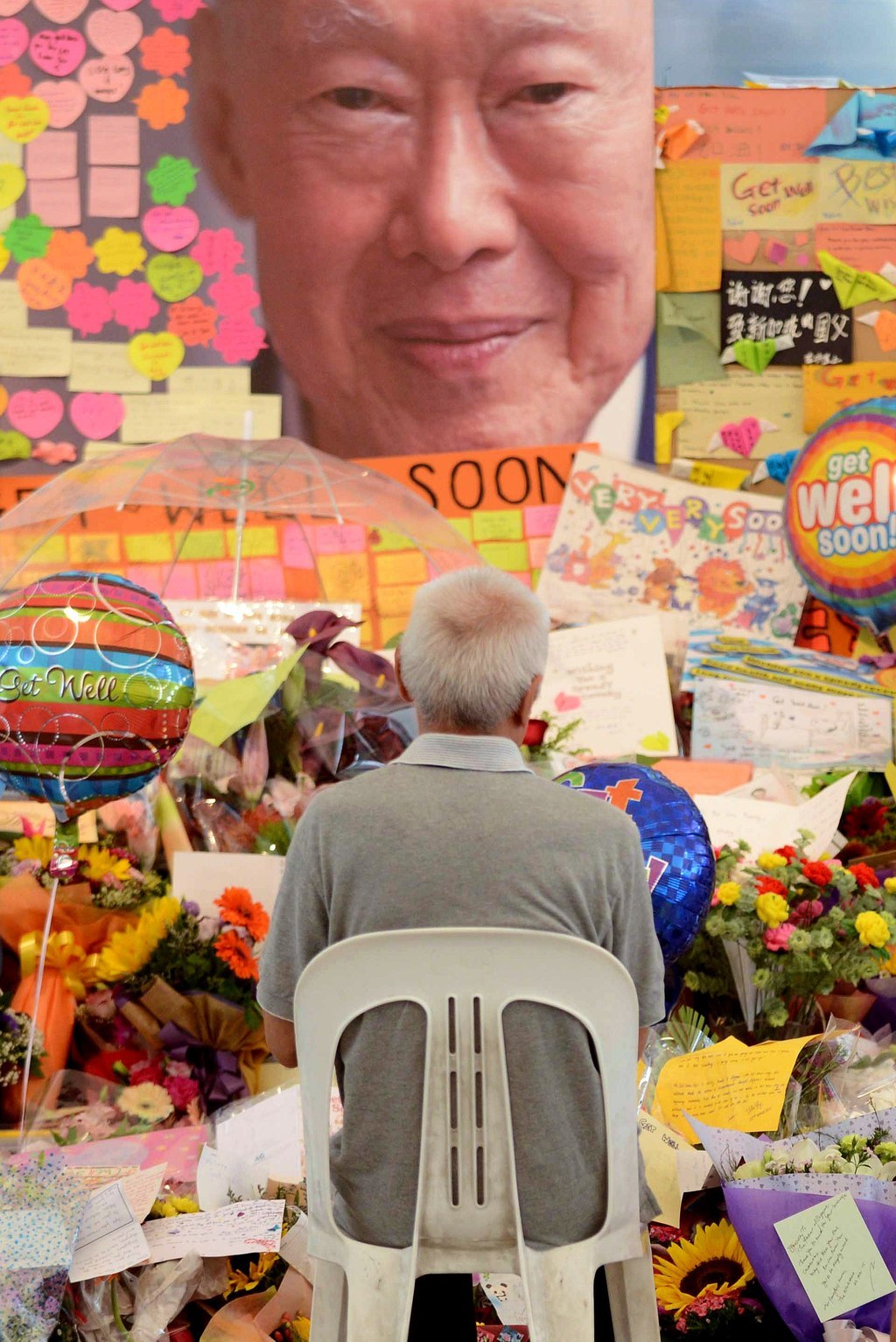 Lee was credited with overseeing Singapore's independence from Britain and separation from Malaysia. During his tenure as leader, Singapore became one of the most prosperous nations in the world.