Gunman Killed By Police Sniper After Attacking Dallas Police Headquarters
The man was cornered for hours by police in a Dallas suburb, where he fled following a shootout outside the city police headquarters in the early hours of Saturday.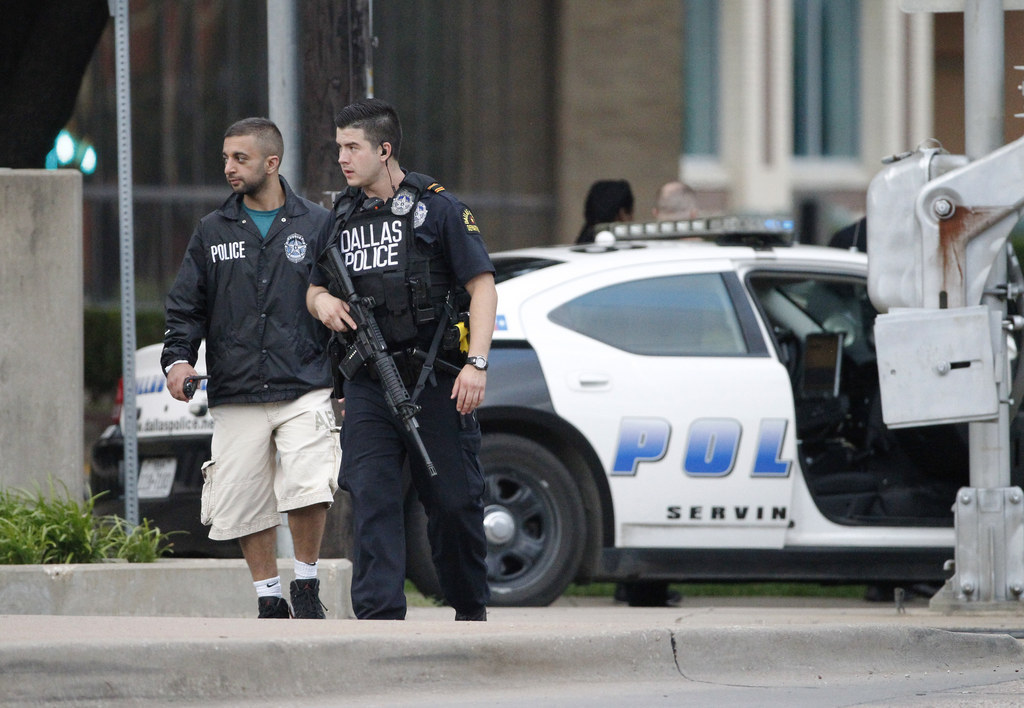 A gunman in Dallas, Texas, died after he opened fire on police headquarters, left pipe bombs, then sat in a standoff with authorities inside a van thought to contain other explosives.
The man was shot by a police sniper, and hours later, police said he was confirmed to be dead. By 10 a.m. local time, police were approaching the vehicle and working to neutralize any explosives inside.
Following the attack, in which he sprayed the building with gunfire as officers ducked for cover, he fled the scene.
A car chase ensued until he stopped at a parking lot in the suburb of Hutchins. There, hours of protracted negotiations between police and the fugitive, who claimed to have explosive devices on him, took place.
A police sniper shot the suspect through the windshield of a vehicle, but Dallas Police Chief David Brown said he was not taking any chances.
"We're not going to send our officers up to that van until we're sure it's not rigged with explosives," Brown said.
Authorities later determined the man had used black powder in several pipe bombs. The bombs also contained shrapnel, including screws and nails, police said.
The man's motives are not exactly clear but earlier reports said he blamed the police for losing custody of his kids and for accusing him of being a terrorist.
At the news conference on Saturday, however, Brown said authorities were unsure of his motives.
Dallas Police officials said the suspect identified himself as James Boulware, but his identity had not been confirmed as of Saturday afternoon.
Jim Boulware, a Dallas resident, told CNN that FBI and ATF agents went to his house and told him his son, James, was killed in the violent standoff.
He said James was angry about his mother, who had been granted custody of James' son in April. Jim Boulware said he was also afraid his son would have targeted his anger at his mother.
The suspect's armored van was ultimately detonated with two separate blasts by police.
No police officers were injured in the early morning shooting, which authorities described as a blessing.
Before he was killed, the man identified himself as James Boulware, according to reports.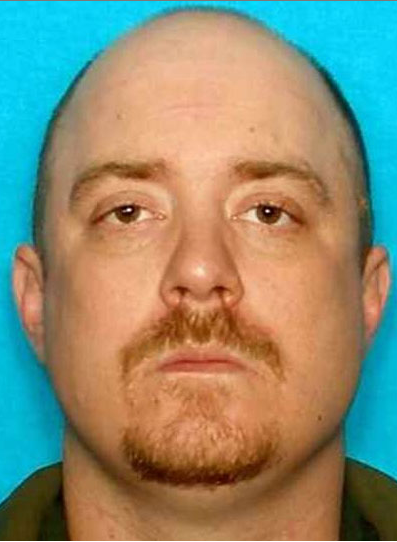 On Saturday morning, police were still working to officially confirm his identity.
Meanwhile, investigators were working inside the bullet-riddled police headquarters.
Various eyewitnesses said earlier there were a number of people involved in the shooting, but police have said the attack was likely carried out by one individual from various locations.
These were the scenes at the police headquarters after it came under fire.
This amateur video purports to show the moment the gunman drove into a police vehicle. Fire exchange immediately followed.
Bags containing explosives were also left outside the city's police headquarters. When the bomb squad tried to remove one of the bags using a robot, it exploded. No officers were reported to have been injured.
Brown said the bag which exploded contained a pipe. As a precaution authorities evacuated nearby residents.
The picture below shows the damage caused by the bomb which experts were trying to remove.
Police later said at least one of the devices did not contain explosives.
Others were later found to contain black powder.
It is the first time the Dallas Police Department has suffered such an attack.
Ladarrick Alexander and his fiancée, Laquita Davis, were on their way home, next to the police station, when they heard 15 or 20 gunshots.
They told the Associated Press the area is a quiet community.
"We don't see too much going around here at all," Alexander said.
Alexis Trejo, also a local resident, told The Dallas Morning News how he was caught by surprise.
"I didn't think much until we saw lights, then we just hear a bunch of gunshots," he said.