Series Of Bombings In Iraq Kills At Least 15 People
Three bomb attacks in and around Baghdad on Tuesday left at least 15 people dead and dozens more injured.
At least 15 people were killed and dozens were injured in a string of bombings in and around the Iraqi capital of Baghdad on Tuesday, according to the Associated Press.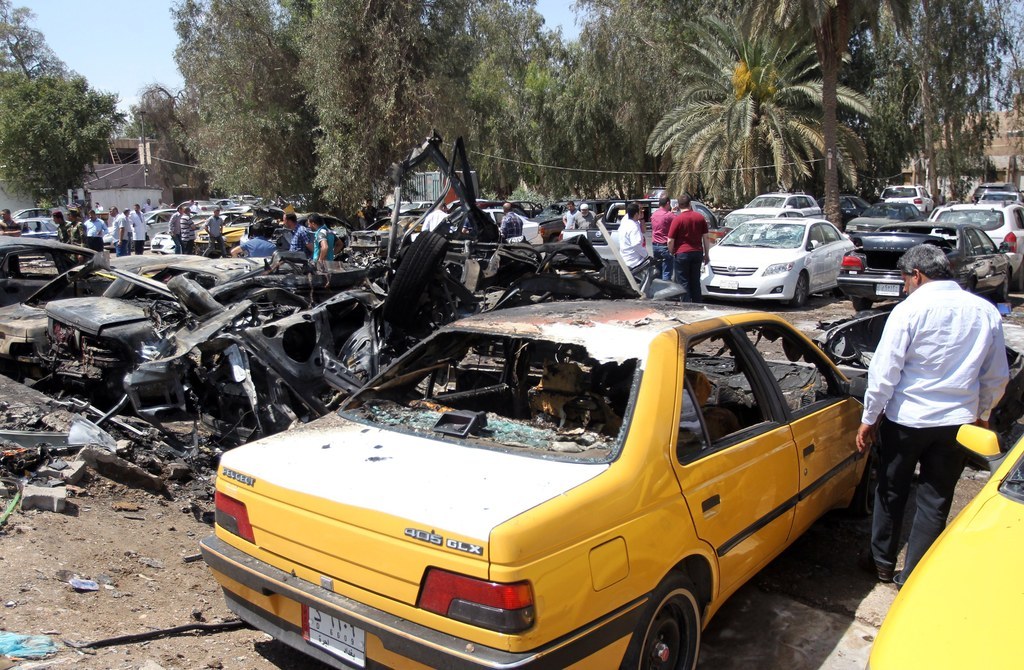 Tuesday's first bombing came after a car packed with explosives detonated in a busy shopping area in the town of Mahmoudiyah, 20 miles south of Baghdad. Seven people were killed and 13 were reportedly hurt in that attack, a local police officer told AP.
Soon after, a car bomb parked outside Yarmouk hospital in western Baghdad killed four and wounded 10 others, according to AP.
Later on Tuesday, another two car bombs exploded in the al-Wihda area, in the city's outskirts, killing 6 people and injuring 13, according to local police reports.
The attacks come as security forces across Iraq struggle to contain lSIS insurgents. Ammar Hikmat, the deputy governor of the northern Salahuddin province, called on the central government to send much needed assistance to the soldiers who have been protecting the Beiji oil refinery over the past two days.
"We call upon the central government to send reinforcements immediately. The soldiers defending the refinery are exhausted and they are in need of any kind of help in order to withstand the attacks," Hikmat told AP.
On Monday, a suicide bomber blew himself up in an area full of restaurants in Baghdad's Bayaa district, killing two and injuring 38 others, CNN reported.
So far no group has claimed responsibility for the latest bombings, but AP reported that ISIS militants and other Sunni extremist groups carry out attacks such as these almost daily in cities across Iraq.