A San Diego man was sentenced to 18 years in prison on Friday for operating a revenge-porn website in the first criminal prosecution of a cyber-exploitation site operator in the U.S., California's Attorney General's office said.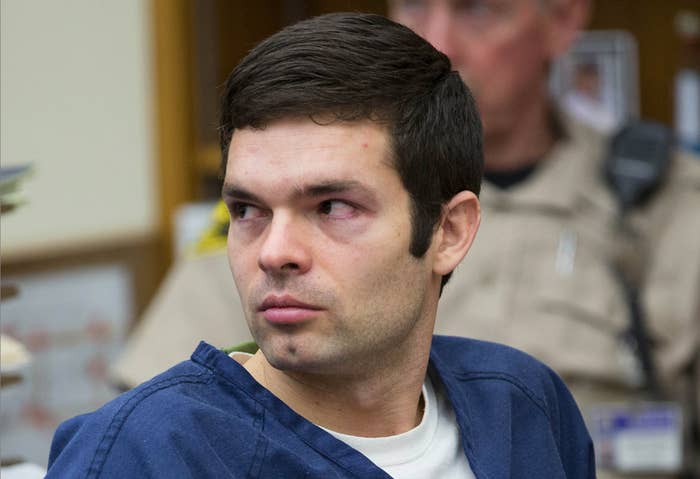 Kevin Bollaert, 27, was convicted of 21 counts of identity theft and six counts of extortion in connection with his website UGotPosted.com, which posted nude photographs of people with personal identifying information without their consent. People who approached Bollaert to have their intimate photos removed from the site were directed to ChangeMyReputation.com and charged between $250 and $350.
"Today's sentence makes clear there will be severe consequences for those that profit from the exploitation of victims online," said Attorney General Kamala D. Harris.
Bollaert told investigators he once made $900 a month in website ad revenue, but he's believed to have collected some $30,000 from the victims.
His website contained more than 10,000 explicit images, mainly of women, posted between December 2012 and September 2013. The publication of their explicit pictures caused the loss of jobs, damaged relationships, and led to one suicide attempt.
Bollaert's conviction brings to an end a six-month investigation by the California Attorney General's eCrime unit.
On Friday, Harris issued a stark warning to those who continue to profit from such operations. "Sitting behind a computer, committing what is essentially a cowardly and criminal act will not shield predators from the law or jail. We will continue to be vigilant and investigate and prosecute those who commit these deplorable acts," she said.
Bollaert's lawyer argued at trial that while his client's business was offensive, he wasn't doing anything illegal by posting indecent material others sent to him.
In December 2014, a Los Angeles man was sentenced to one year in prison for posting a nude photograph of his ex-girlfriend online in what was described as the first conviction under California's so-called revenge porn law. The legislation passed in 2013 made it illegal to post nude or sexual images of an individual online with the purpose of causing emotional distress.