Mass Graves Of Suspected Migrants Found By Malaysian Officials
Malaysian authorities said on Sunday the mass graves were found in abandoned camps near the border with Thailand, where Rohingya Muslim refugees fleeing religious persecution in Myanmar were being held by traffickers.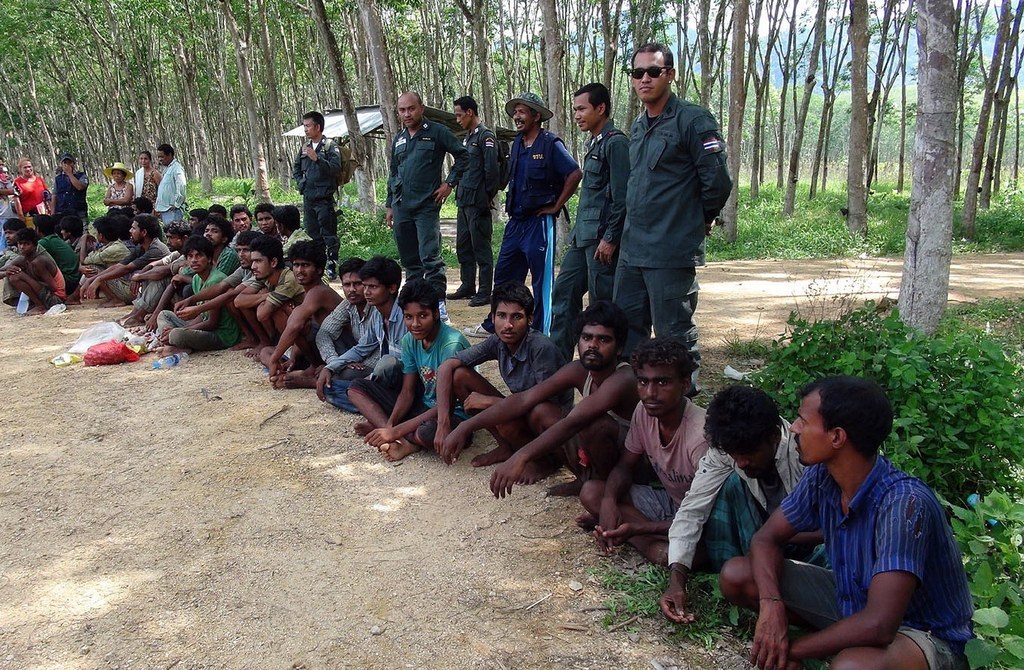 As Rohingya Muslims fleeing persecution in Myanmar continue to risk their lives on a daily basis trying to reach the shores of Malaysia and Indonesia on rickety boats, Malaysian officials discovered multiple mass graves on Sunday containing the bodies of suspected migrants who were being held by traffickers, the Associated Press reported.
The macabre discovery was made in over a dozen camps near the border with Thailand, according to officials.
"These graves are believed to be a part of human trafficking activities involving migrants," Malaysia's Home Minister Zahid Hamidi told the Associated Press.
Thailand is known as a key stop in southeast Asia's human trafficking route. Once in Thai territory, traffickers reportedly hold the migrants captive in the jungle until their family members pay the ransom money.
Malaysian authorities are still trying to determine both the identity and the number of bodies found on Sunday.
It comes after Myanmar's navy rescued a boat full of more than 200 migrants Thursday, government spokesman Ye Htut posted to Facebook on Friday.
The boat, which the Myanmar government says was carrying more than 200 Bengalis, was found Thursday at 3:30 p.m. off the coast of the Thinbawgwe Village. The migrants were handed over to authorities early Friday.
Of the 208 passengers on board the boat, there were 10 children and the rest were adults between 30 and 40 years old. In addition to the passengers, there were nine crew members and two Bengali interpreters.
On Thursday, Myanmar's military commander-in-chief said that some of the migrants are likely pretending to be Rohingya Muslims in order to get U.N. aid, according to Reuters.
The migrants fleeing to Indonesia and Malaysia are believed to be a mix of Bangladeshis and Rohingya Muslims. Myanmar has come under fire for not recognizing Rohingya Muslims as citizens — usually referring to them as Bengalis — and forcing most of the 1.1 million people to "live in apartheid-like conditions," Reuters reported.
Malaysia's Prime Minister said Wednesday that the country is to start search and rescue missions for Rohingya migrants stranded on boats in the Andaman Sea.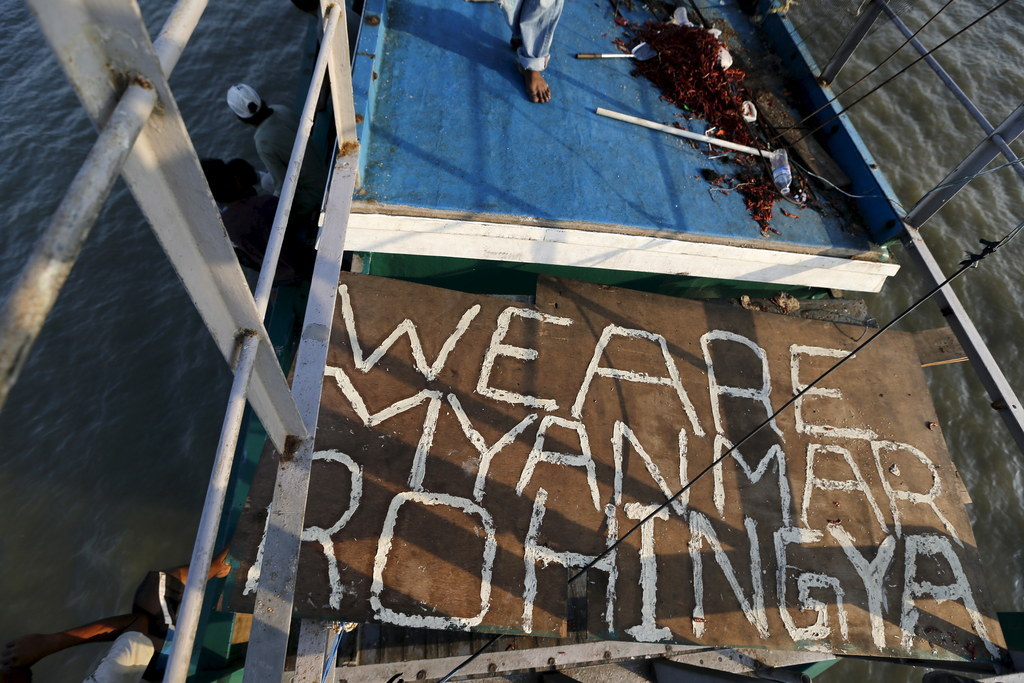 Najib Rasak tweeted that authorities "have to prevent loss of life." The BBC reported that humanitarian aid would also be delivered by both land and sea.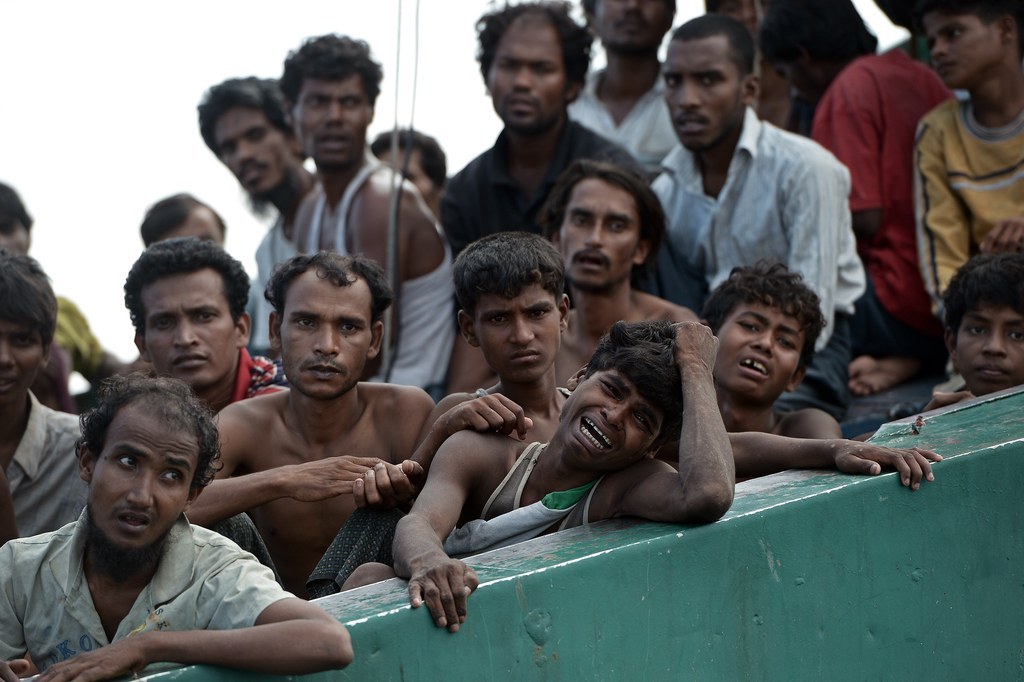 On Wednesday, both the governments of Indonesia and Malaysia agreed to offer refuge to the reported 7,000 migrants adrift on derelict boats in southeast Asian waters.
In a joint statement, Jakarta and Kuala Lumpur officials said they will provide temporary shelter to the migrants, on the condition that they be repatriated and resettled within a year by the international community, according to Malaysian state news agency Bernama.
On Tuesday, the Philippines announced its intention to offer safe-haven to thousands of Bangladeshi and Rohingya refugees, who for weeks have been stranded on unseaworthy boats in the waters off the coast of Indonesia and Malaysia.
Officials in Jakarta and Kuala Lumpur have continuously refused to take in the migrants -- sending their boats back to sea as soon as they approach the shore -- on the grounds that they are trying to enter their territories illegally.
But Manila, a signatory of the United Nation's refugee convention, said they will take the thousands fleeing poverty in Bangladesh and religious persecution in Myanmar.
"The Philippines has extended humanitarian assistance to ... 'boat people' and had even established a processing center for Vietnamese travelers in the 70s," said Herminio Coloma, a spokesman for president Benigno Aquino.
Malaysia, one of southeast Asia's most prosperous countries, has reportedly hosted thousands of the regions' refugees over the years, but now officials say the country's resources have reached a breaking point.
Instead of taking the migrants in, Malaysian naval forces have been pushing the boats back to sea, offering food and water to those precariously crammed into the vessels, as the region's power-brokers discuss how to best resolve the impasse.
Jakarta has also said it doesn't have the funds to cope with the thousands of migrants seeking refuge in Indonesian territory. On Monday, Usman Abdullah, the mayor of Langsa, in Aceh province, said local authorities desperately need help to cope with the 1,500 migrants who recently landed on its shores.
"We need some help, immediately, from our national government or any other institution," Abdullah told the BBC.
Officials in Thailand, usually the first stop for migrants and smugglers, have also been cracking down on illegal immigration.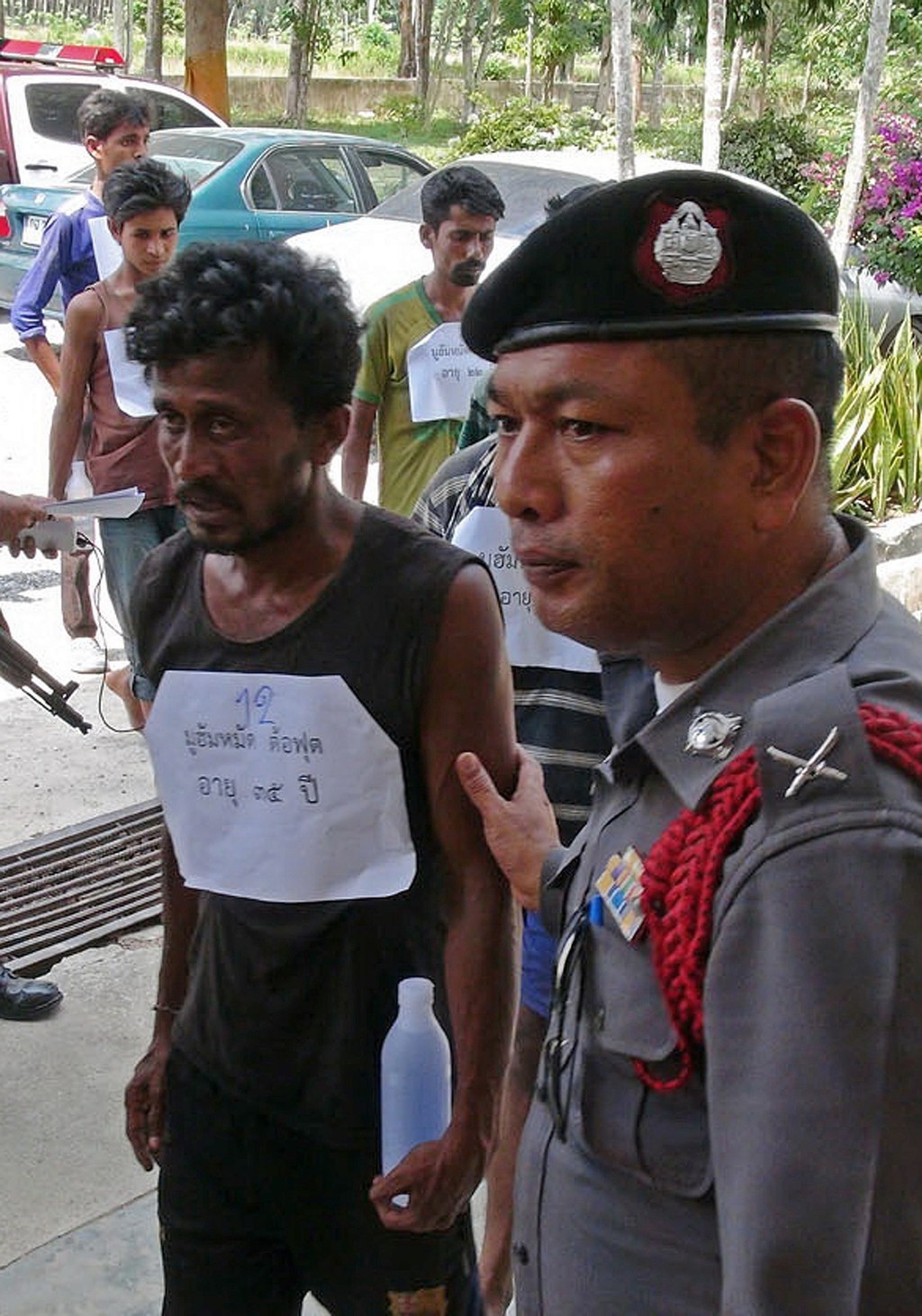 As shown on the map, the migrants are still a long way from Philippine waters. It is yet unclear if the Philippine navy will meet them at their current location.
Last week, UNHCR's Assistant High Commissioner for Protection Volker Türk issued a stern warning, admonishing regional powers for refusing to bring the migrants back to firm ground.
"The first priority is to save lives. Instead of competing to avoid responsibility, it is key for States to share the responsibility to disembark these people immediately," Turk said.
Rohingya Muslims in predominantly Buddhist Myanmar have been suffering persecution for years. Last year, the UN urged Myanmar officials to grant citizenship to the Rohingya, whose many members are classed as stateless.
Bangladesh, although an emerging economy, is one of Asia's poorest nations. The country is extremely susceptible to natural disasters and climate change, which greatly affect a population highly dependent on agriculture.