Military Barracks Collapse Kills 23 In Russia
The tragedy occurred at a military compound near the Siberian city of Omsk. In addition to those killed in the collapse, 19 people have been pulled out alive from under the rubble.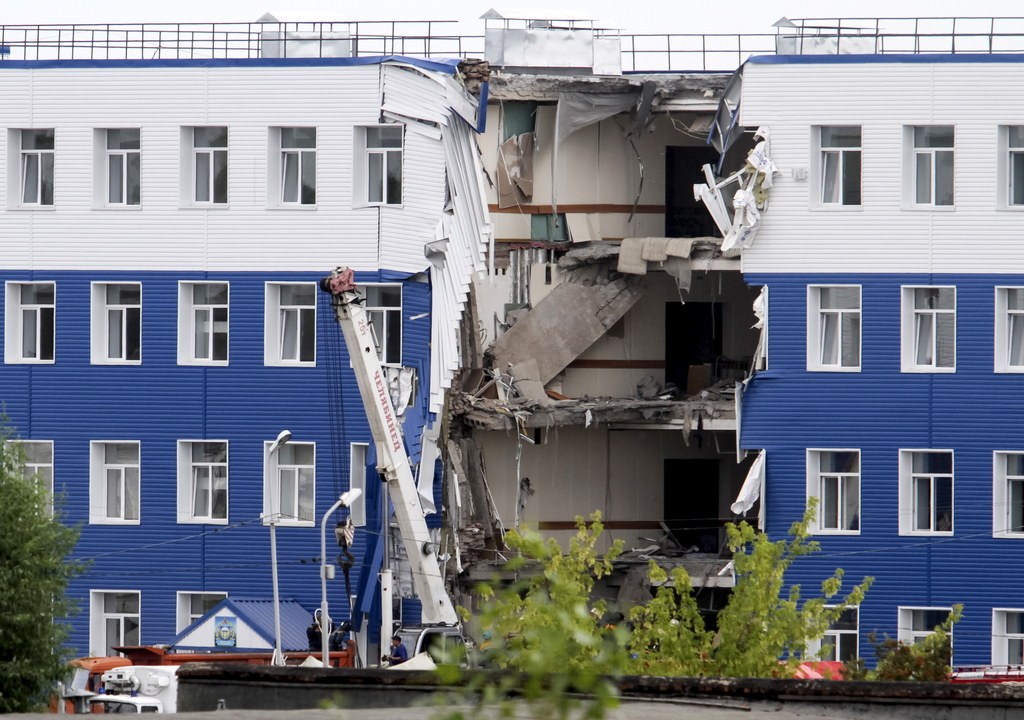 At least 23 people have died after a section of a military barracks in Russia collapsed on Monday.
The tragedy occurred near the Siberian city of Omsk. In addition to those killed, a reported 19 people have been pulled out from under the rubble alive.
A statement on the Kremlin's official website said Russian President Vladimir Putin sent his condolences to the families of the victims and said that he's closely monitoring the situation.
Russian Defense Minister Sergei Shoigu is said to be regularly updating Putin.
"The minister has been making regular reports on these issues to the president and the supreme commander-in-chief over the past 24 hours," the Kremlin press secretary Dmitry Peskov told reporters on Monday.
An investigation is now said to be underway to determine what caused the tragedy.
"Indeed, the tragedy which has happened and caused the death of a large number of servicemen is an event that will definitely stay under the control of the head of state," Peskov said.
According to one survivor who spoke to Russia TV immediately after the incident, the building started crumbling down shortly after soldiers had gone to bed on Sunday night, the BBC reported.