Man Killed By Escaped Tiger In The Republic Of Georgia Days After Flash Floods
On Sunday, a menagerie of wild animals escaped the local zoo following devastating floods that brought the capital, Tbilisi, to a standstill. At least 16 people have been reported dead so far while an estimated five are still missing.
A man in the Georgian capital, Tbilisi, was reportedly killed by a tiger on the loose on Wednesday, local media reported. The animal has been captured and killed.
Earlier reports had identified the animal as a lion.
On Sunday, several wild animals escaped the local zoo, following devastating flash floods responsible for the deaths of at least 16 people and millions of dollars in damages.
This video uploaded to YouTube by Storyful purports to show the body of the alleged killer-tiger being carried by authorities hours after the attack. The video was originally posted on the Facebook page of Giorgi Devadze.
Wednesday's incident reportedly took place in Tbilisi's Heroes Square, an area adjacent to the now-destroyed zoo.
On Sunday, these were the surreal scenes on the streets of Tbilisi.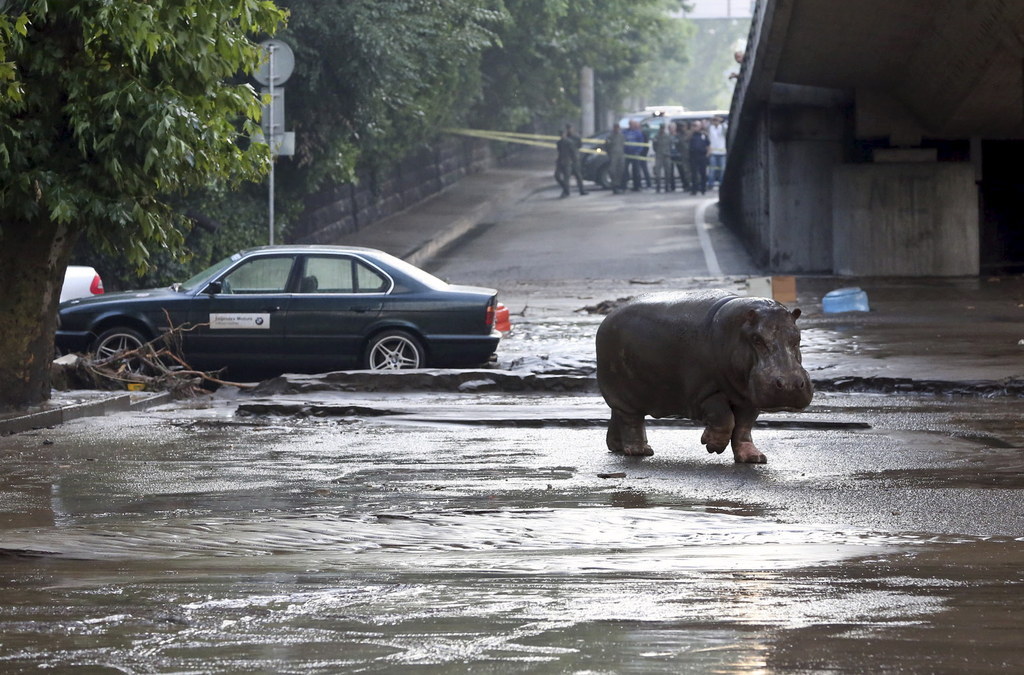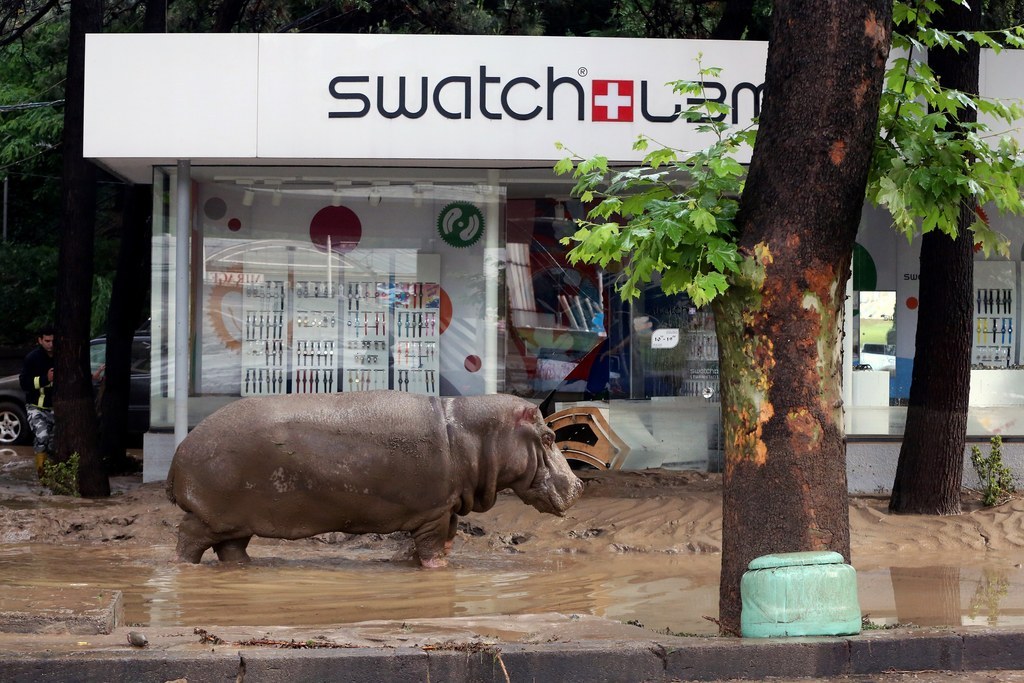 Many of the zoo animals who escaped — including hippos, bears, and hyenas — ended up drowning.
Prior to Wednesday's incident, zookeepers said all tigers and lions had been accounted for.
Georgian Prime Minister Irakli Garibashvili said on Sunday that three zookeepers were believed to be among the casualties caused by the floods.
Garibashvili also said all efforts were being made to recover the escaped animals.
"All relevant services have been mobilized and everything is being done as quickly as possible to return the runaway animals," he said on his website.
The Georgian premier called the damage caused by the floods "substantial" and appealed for residents to stay at home while the search for the animals continues.
The city's zoo director, Zura Gurielidze, said the zoo has been almost completely destroyed — the animals which didn't escape either drowned or were shot dead.
Among the animals to have succumbed to the floods was a rare white lion called Shumba, who became one of the zoo's main attractions after the "friendship" he struck with a dog.
"It's an unbelievable tragedy," Gurielidze said.
On Wednesday, five people were reported to still be missing.