Mexican Drug Lord Escapes From Maximum Security Prison — Again
It's the second time Joaquín "El Chapo" Guzmán has escaped a maximum security facility in Mexico. BuzzFeed News reporter Karla Zabludovsky is in Mexico City.
In a daring and highly sophisticated jailbreak, Mexican drug lord Joaquín "El Chapo" Guzmán escaped from a maximum security prison through a tunnel on Saturday in the country's southern Mexico State, authorities said.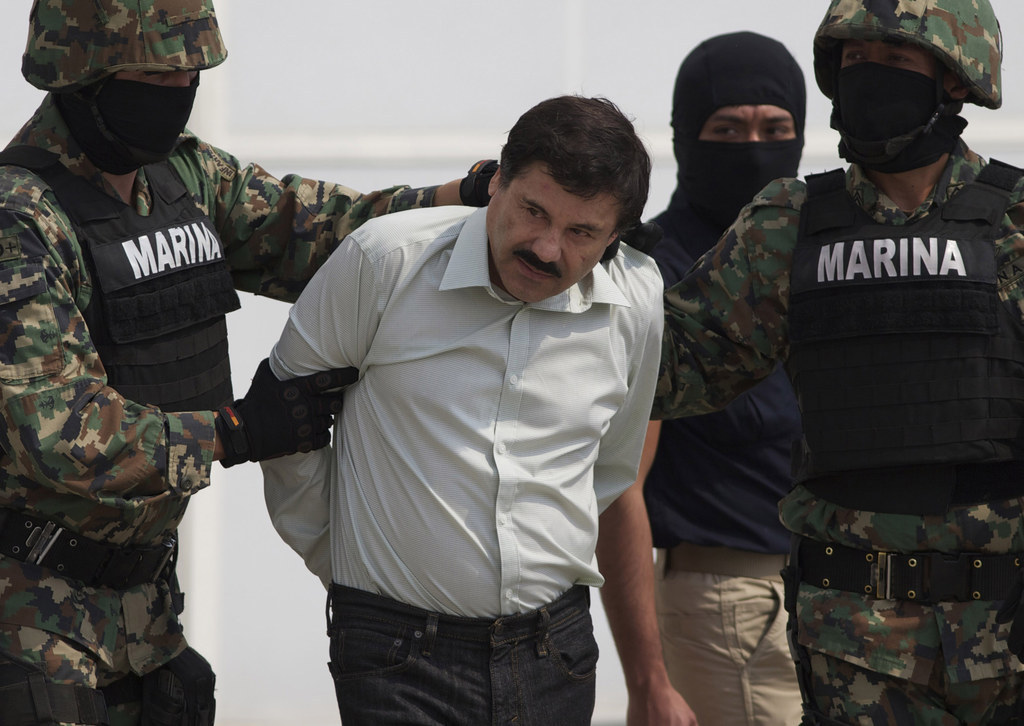 The drug lord's escape from Altiplano jail involved a sophisticated, mile-long tunnel that had been fitted with stairs, ventilation, and an adapted motorcycle on rails, Mexico's Security Commissioner Alejandro Rubido said at a news conference.
In a statement, the National Security Commission said shortly before 9 p.m. guards observed Guzman approaching the prison shower area. When he was not seen again for some time, guards who checked his cell discovered it empty and promptly issued an escape alert.
A major manhunt is now underway, with authorities establishing road blocks in the prison's vicinity, and shutting down Toluca airport, the closest airport to Altiplano prison.
18 prison employees, including several custodians, have been transferred to the Assistant Attorney General´s Office for Special Investigations on Organized Crime, where they are going to be questioned, federal authorities told BuzzFeed News.
Forensic specialists are collecting evidence at the prison where Guzman escaped from as well as the house where the tunnel led to, approximately two kilometers away from the maximum security penitentiary.
An Interpol alert has been issued, and federal officials are working in coordination with immigration agents and bus station and airport authorities.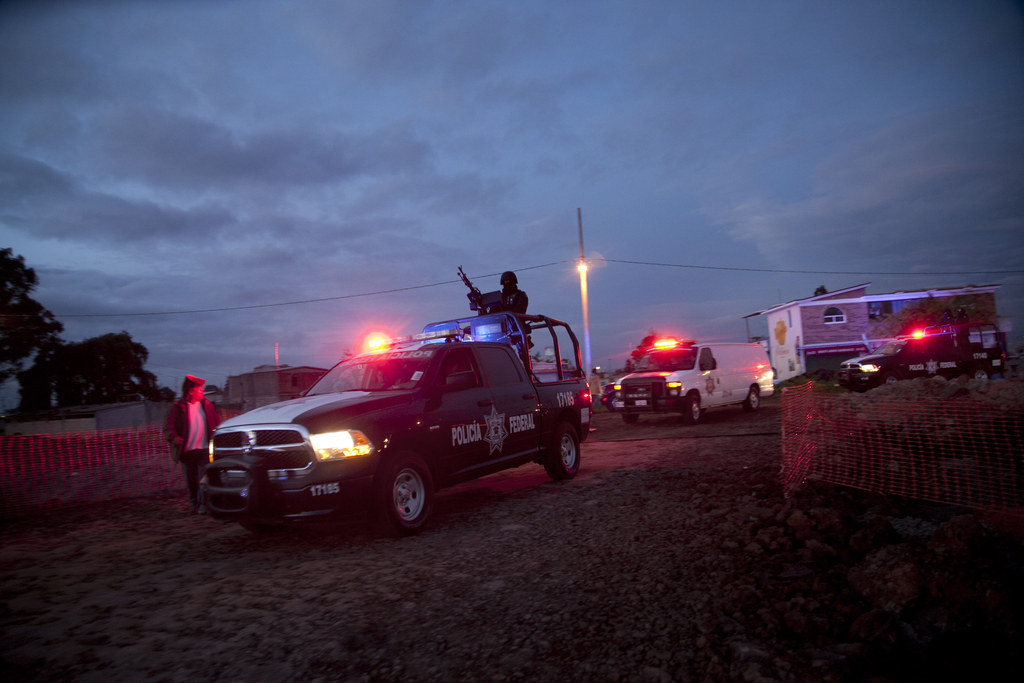 In a statement, U.S. Attorney General Loretta Lynch said the Obama administration was concerned over the escape.
"The U.S. government stands ready to work with our Mexican partners to provide any assistance that may help support his swift recapture," Lynch said.
Guzmán's escape has angered U.S. officials, who had long sought his extradition to the U.S. on drug charges with a view to jailing him in a more secure American prison, CNN reported.
"This is exactly why we argued for his extradition," a U.S. law enforcement official told CNN. The official said the escaped proved "the strength of the cartel and his ability to pay people off. If this guy can get out of prison it shows how deep the corruption is there."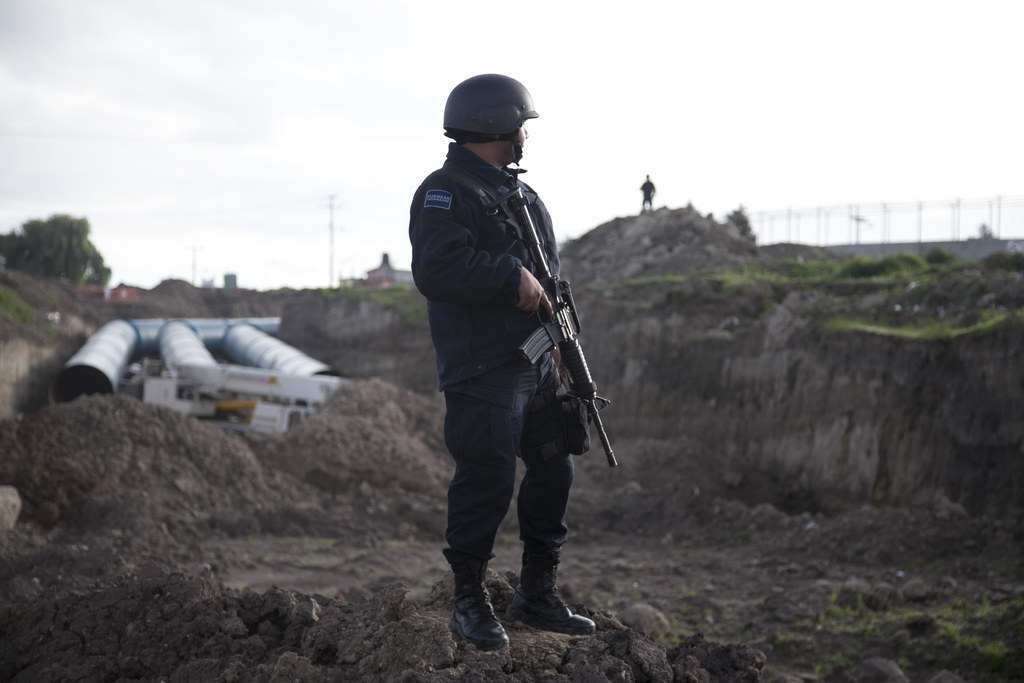 "These kinds of things cannot happen without the complicity of high authorities," Jorge Chabat, a drug and security expert at CIDE, a Mexico-based research institute, told BuzzFeed News.
Guzmán's escape represents a major credibility blow for the administration of President President Enrique Peña Nieto, added Chabat. "It would have been better for Peña's government never to have caught Chapo Guzman than to have caught him and let him go."
Guzmán "will likely never be caught again," said Chabat.
It is the second time Guzmán has managed to escape from a maximum security jail in Mexico. In 2001 he fled Puente Grande prison, where he had been incarcerated since 1993. The kingpin of the Sinaloa cartel, which is seen by many as the most dominant drug trafficking organization in Mexico, was serving a 20-year sentence after being captured in Guatemala.
During his 27 months in power, Peña Nieto has focused the bulk of his time in office on passing energy, education, and fiscal constitutional reforms, trying to sweep security issues mostly out of public discourse. Yet, his administration has been buffeted by major episodes of violence, including an outbreak of vigilante-related attacks and the disappearance of 43 students at the hands of local authorities in collusion with organized criminals.
Recent months have seen two high-profile drug king pins arrested: In February, Servando Gómez Martínez, nicknamed "El Profe," was captured by federal police. Martínez was once a school teacher before he rose to become the leader of the Knights Templar, one of Mexico's most feared drug cartels. In March, Martínez's main rival Omar Treviño Morales, the leader of the Zetas cartel, was also arrested.
In April, 15 army soldiers were killed in an ambush by drug groups in Jalisco state. A month later, the leader of a vigilante group set up to drive out the Knights Templar of Michoacán state was also murdered.
Guzmán's escape comes a year after authorities released a major kingpin, Rafael Caro Quintero, after 28 years in prison. Caro Quintero, who helped found one of Mexico´s largest cartels, had been serving a 40-year sentence for the murder of a Drug Enforcement Administration agent.