Bomb Blast In Cairo Damages Italian Consulate
The explosion in Egypt's capital, which killed at least one person, comes two weeks after the country's public prosecutor, Hisham Baraka, was killed in a bomb attack.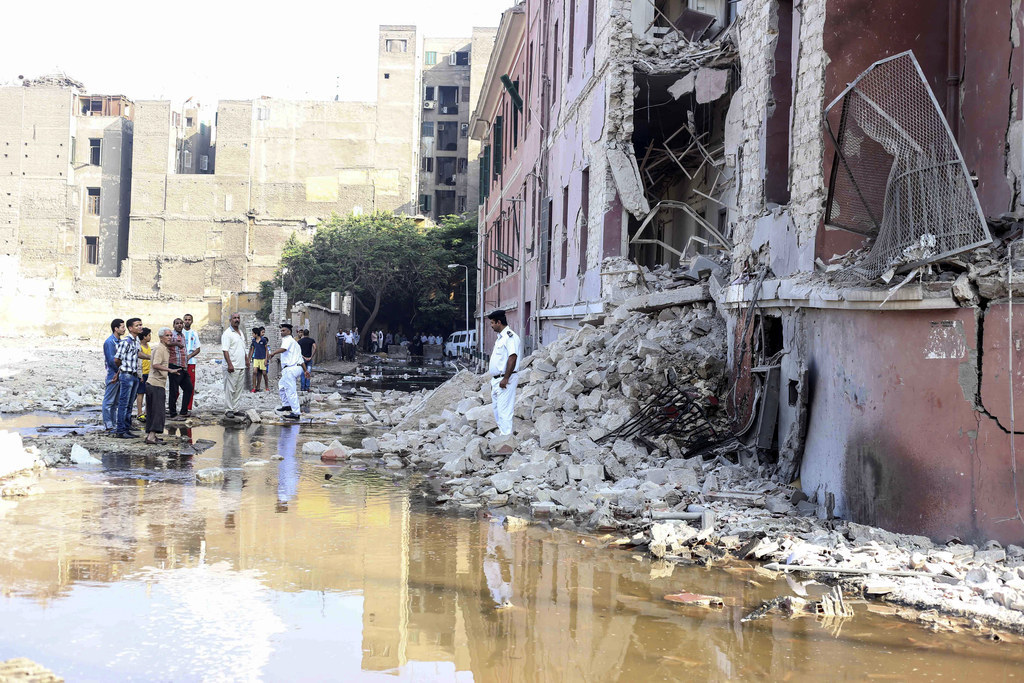 A bomb blast in the Egyptian capital Cairo killed at least one person while leaving four injured on Saturday.
Soon after the attack the Italian Foreign Minister, Paolo Gentiloni, said no consulate personnel have been injured.
Translation: "A bomb in our consulate in Cairo. There have been no Italian casualties. We are in close contact with staff and those affected. Italy won't be intimidated."
The blast comes two weeks after the country's public prosecutor, Hisham Baraka, was also killed in a bomb attack. Giza Popular Resistance, a little-known extremist group, was reported to have claimed responsibility for Barak's killing.
So far, no group has claimed responsibility for Saturday's attack.
Egypt has had to deal with a wave of terror attacks, perpetrated by insurgent groups, since Islamist President Mohammed Morsi was ousted from power in July 2013.
The government that followed, led by military strongman Abdel Fattah el-Sisi, has moved to outlaw the Muslim Brotherhood -- Morsi's party-- on the grounds of it being a terrorist organization.
Hundreds of Muslim Brotherhood members and supporters, including Morsi, have also been jailed and sentenced to death.
Although, in theory, Egypt's judiciary is supposed to be independent from the executive, large numbers of Islamists and opposition groups have been handed harsh sentences under the current regime, prompting accusations of bias by the country's courts.
In May, Morsi was sentenced to death for his role in a prison break in 2011.