White House Calls ISIS Seizure Of Ramadi "A Setback"
The U.S. will continue with airstrikes "until Ramadi's retaken" from ISIS, White House spokesman Eric Schultz said Monday. The extremist group is said to have killed hundreds of civilians while forcing thousands to flee the city, according to a local government official.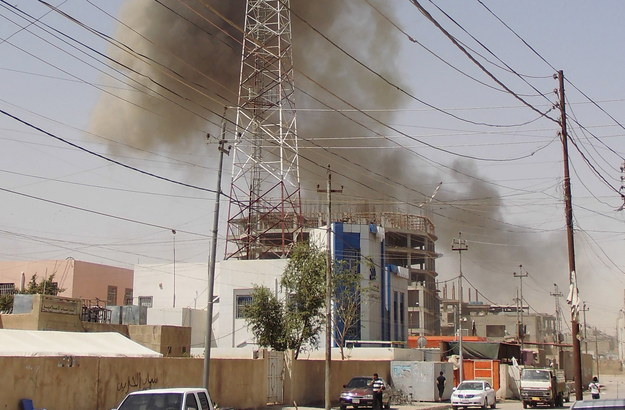 ISIS militants on Sunday seized control of the Iraqi city of Ramadi after days of fighting and the country's prime minister pleading with security forces not to abandon their posts, dealing a blow to U.S.-backed efforts.
In the process, the extremist group is said to have killed up to 500 civilians while forcing 8,000 people to flee from their homes, a local government official told the Associated Press.
On Monday the White House called the capture a "setback" and spokesman Eric Schultz said there had been eight airstrikes in the last 24 hours, the AP reported.
The U.S. has vowed to help the Iraqi's reclaim the city with continued airstrikes. The military has carried out 32 airstrikes in the area over the last three weeks, Schultz said.
Government forces retreated from bases Sunday, according to Agence France-Presse and Associated Press reporters, abandoning weapons, vehicles, and equipment as they fled the advance of the extremist Sunni militants on Ramadi, the capital of Iraq's largest province.
"Ramadi has fallen," a spokesman for the governor of Anbar province told AP. "The city was completely taken. ... It was a gradual deterioration. The military is fleeing."
The retreat came as Prime Minister Haider al-Abadi used a state television address to order security forces not to abandon positions.
The Iraqi premier also ordered pro-government Shiite militias to enter the city, despite concerns that such a move would stoke sectarian tensions in the mainly Sunni province.
"God has enabled the soldiers of the caliphate to cleanse all of Ramadi," read a statement posted on jihadist internet forums by ISIS supporters, AFP reported.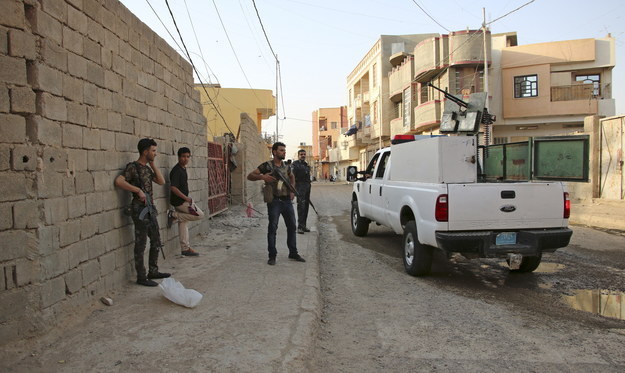 "Victory will be in the side of Iraq because Iraq is defending its freedom and dignity," the military said Sunday in a statement on its website ordering troops to stay put.
The ISIS militants on Friday came close to taking full control of the city, seizing the provincial police headquarters, as well as the government centre, AFP reported.
The battle between ISIS militants and Iraqi forces started on Thursday, with ISIS' infamous black flag waving over a number of government buildings by Friday afternoon, according to reports.
The militants are said to have used car bombs and mortars in their raid of the government compound, killing an estimated 10 local police officers while taking some 50 others hostage. Officials now fear the men could be executed.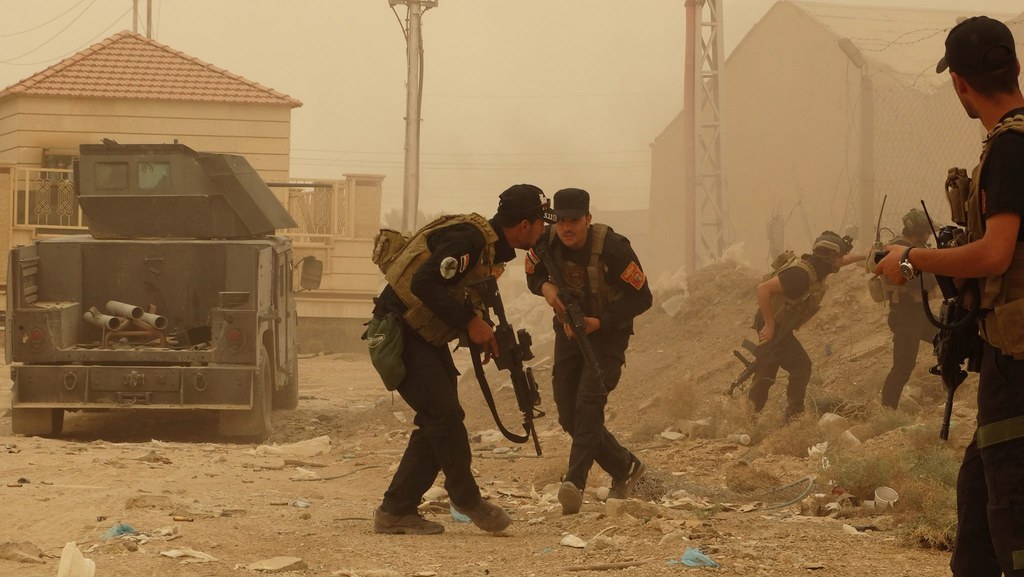 This latest assault on Ramadi came a day after the militant group released an audio recording by its leader Abu Bakr al-Baghdadi, denouncing reports by Iraqi and U.S. government officials that Baghdadi was incapacitated by an injury suffered during battle.
Gun battles between government forces and ISIS militants were reported throughout the city on Saturday, as both sides vied for control of the city.
Ramadi is seen as a strategic location by both sides due to its size and proximity to the country's capital, Baghdad.
In a phone conversation with Iraq's prime minister Haidar al-Abadi, U.S. Vice-President Joe Biden said Washington would provide additional military weaponry and supplies to Iraqi forces struggling to contain the ISIS offensive.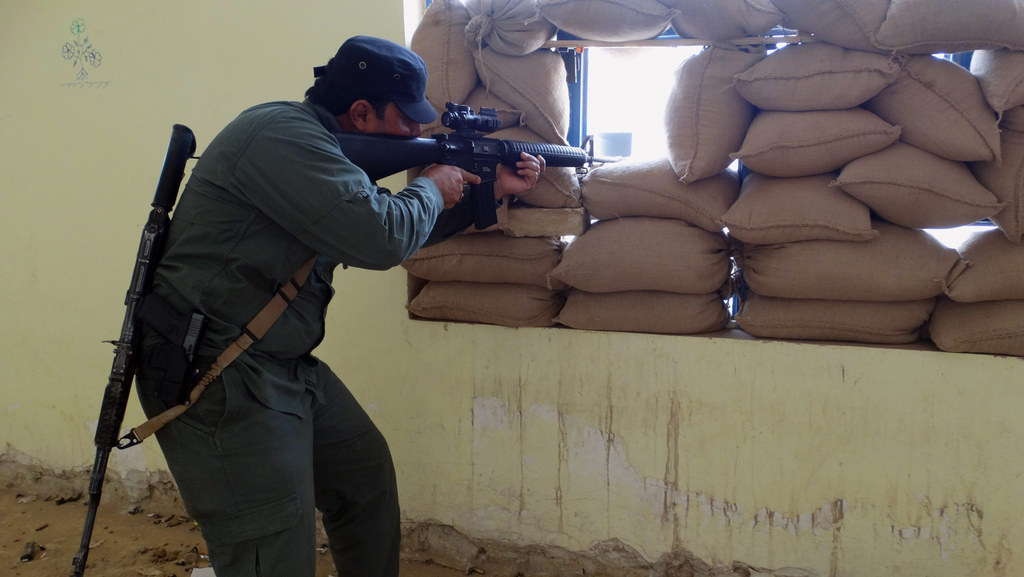 Despite ISIS' latest success on Iraqi soil, White House spokesman Jeff Rathke tried to sound upbeat about the prospects of the terrorist group's defeat during a press briefing on Friday.
"We've said before that there will be good days and bad days in Iraq," Rathe told reporters. "ISIL's trying to make today a bad day in Ramadi."
"We've said all along we see this as a long-term fight in conjunction with our Iraqi partners against ISIL. We are confident that Iraqi forces with support from the coalition will continue to push back ISIL where they've tried to gain advantages on the ground. So our policy and our engagement remains the same," he said.