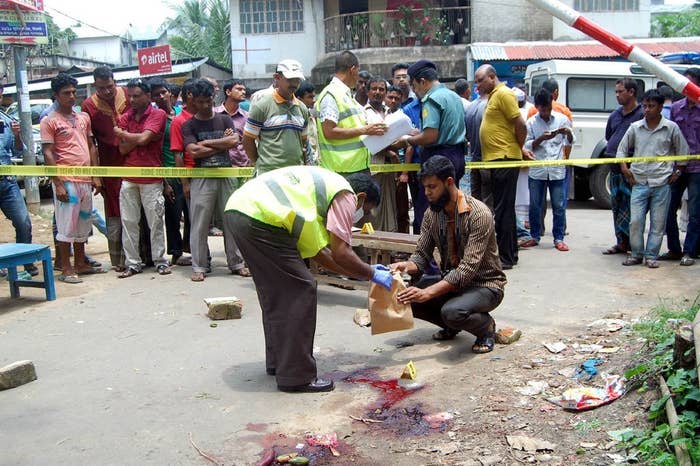 Bangladeshi authorities moved to outlaw the ultra-hardline group Ansarullah Bangla Team (ABT) on Tuesday, after it was accused by the country's interior ministry of attacking and killing three secular bloggers earlier this year, the BBC reported.
The brutal attacks -- all carried out in broad daylight in busy streets --, prompted mass protests by freedom of speech activists, who have accused officials of complacency over the violence directed at the country's secular journalists and writers.
Preliminary investigations by police last week, however, revealed the involvement of the ABT in all three murders.
The ABT is now the sixth Islamic group to be outlawed in Bangladesh.
In March, an independent blogger was hacked to death in Bangladesh's capital, Dhaka, The Times of India reported.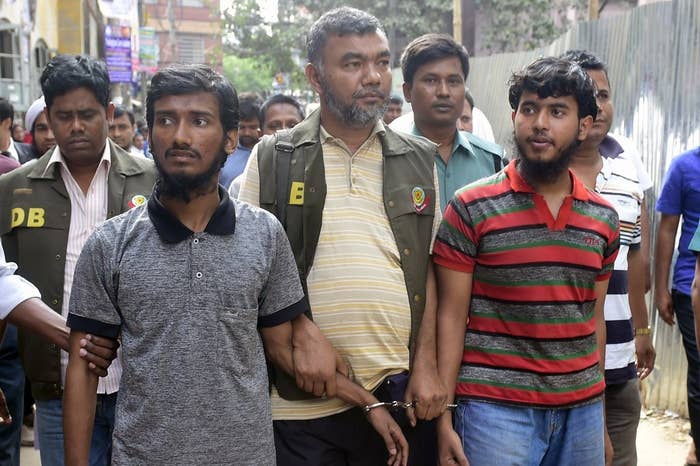 Washiqur Rahman, 27, was an atheist known in Bangladeshi social media circles for writing articles denouncing religious extremism.
"He was a progressive free thinker and was against religious fundamentalism," Imran Sarker, head of Blogger and Online Activists Network in Bangladesh, told AFP news agency.
Police have arrested two men in connection to the murder so far.
"He was brutally hacked to death this morning with big knives just 500 yards from his home at Dhaka's Begunbari area," local police chief Wahidul Islam told AFP.
In February Avijit Roy, an American atheist blogger from Bangladeshi origin, was also brutally killed.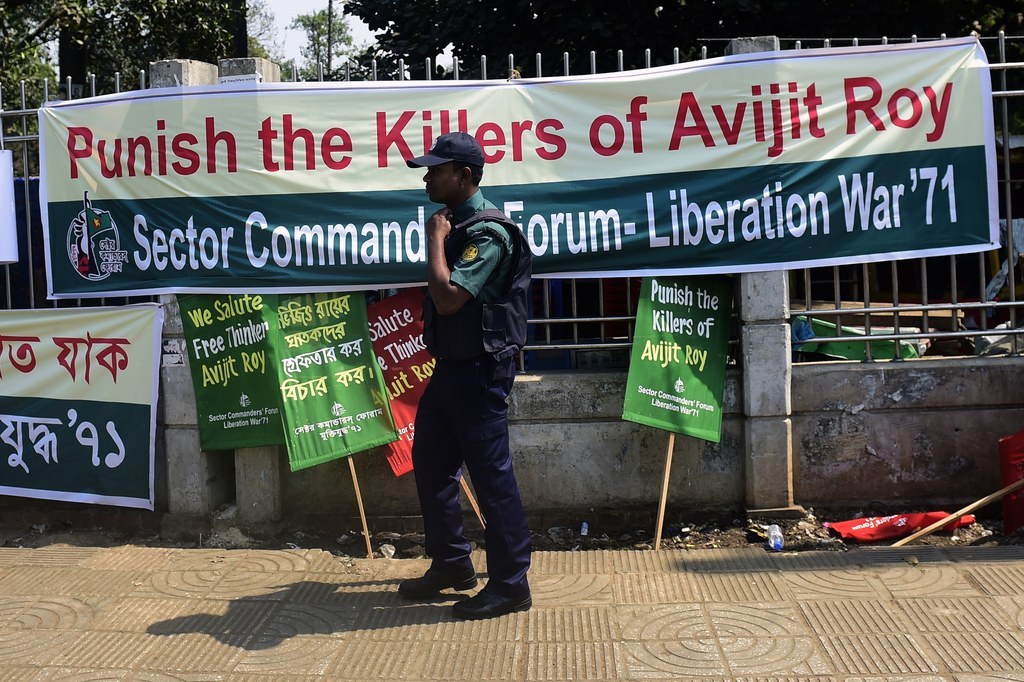 In the wake of Roy's murder, hundreds of protesters took to the streets to demand justice.
Bangladesh is a predominantly Muslim country, but its government describes itself as secular.
Rahman's murder is the third of its kind in the last two years, and the fourth time a secular writer has been attacked in Bangladesh since 2004.