In This Brazilian Town The Confederate Flag Flies As High As Ever
After losing the Civil War some 10,000 Confederates migrated to Santa Barbara D'Oeste, deep in the sugar cane region of southern Brazil. Today their descendants get together annually to celebrate all things Southern — including the flag.
These are the scenes of the Festa Confederada (Confederate Party), deep in the sugar cane region of Brazil, where every year some 2,500 people get together to celebrate all things Southern.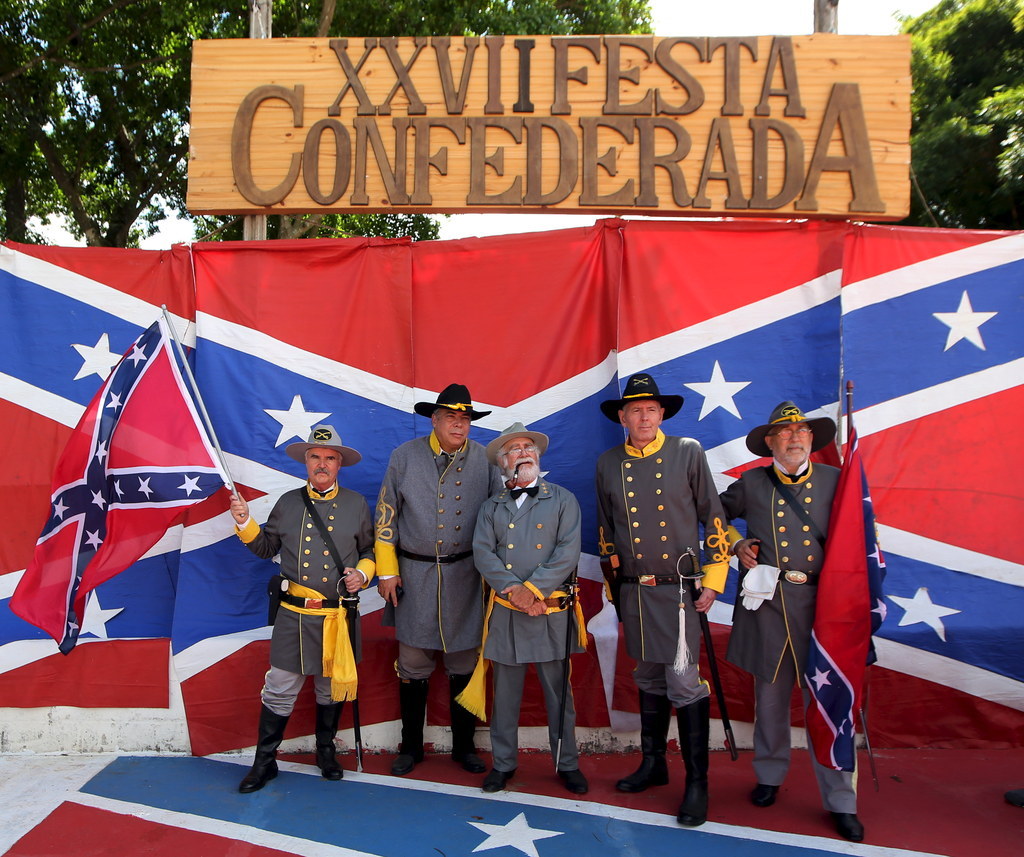 Festivities take place in Santa Barbara D'Oeste, a small town 87 miles northwest of Sao Paulo, where an estimated 10,000 Confederates migrated to after losing the Civil War. (Though they didn't bring slaves along, slavery was legal in Brazil until 1888.)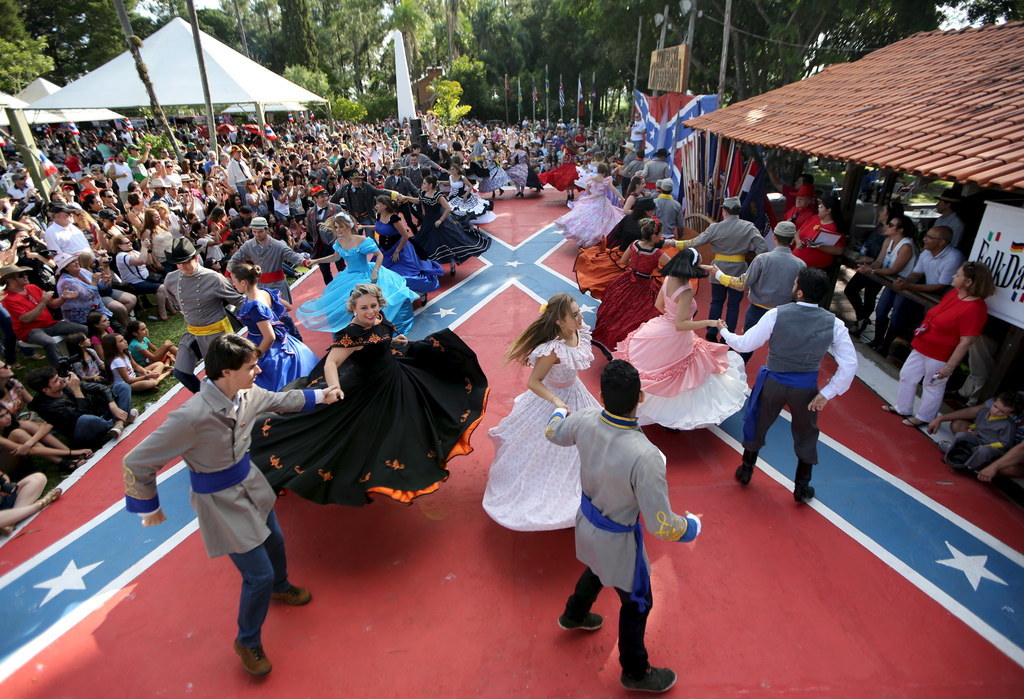 Most of their descendants married into the diverse Brazilian population; others refused, in keeping with the Southern beliefs. All of them, though, see the Confederate flag as a source of pride, devoid of the racist connotations it has back in the U.S..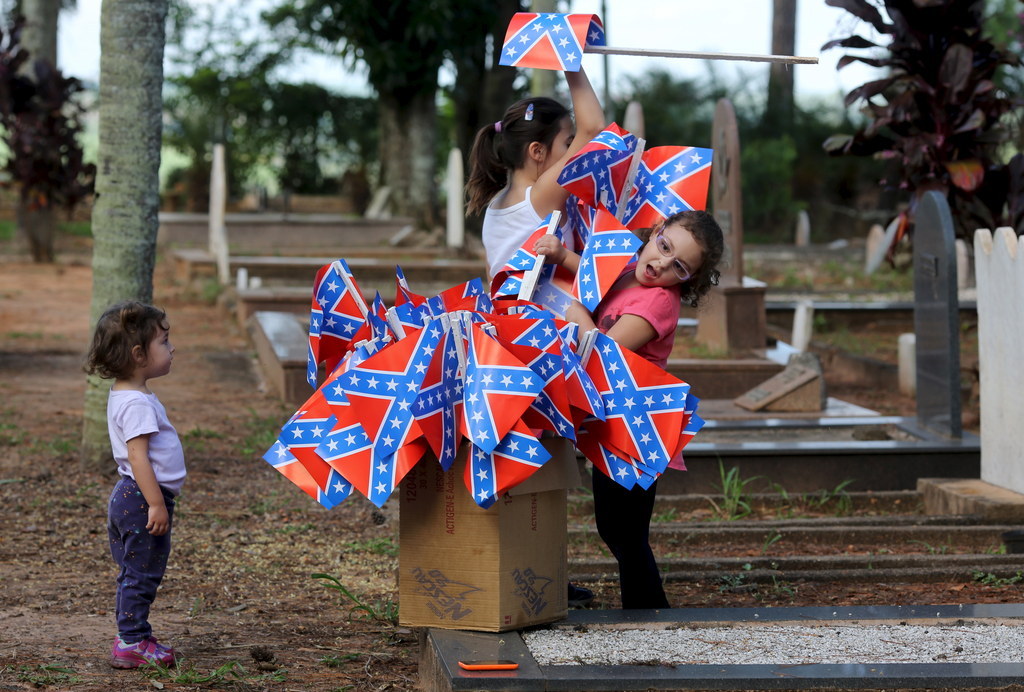 Aware of the controversy surrounding the flag in the wake of the Charleston church massacre, both the town's mayor and the president of the town's Confederate community refused to be interviewed for this piece.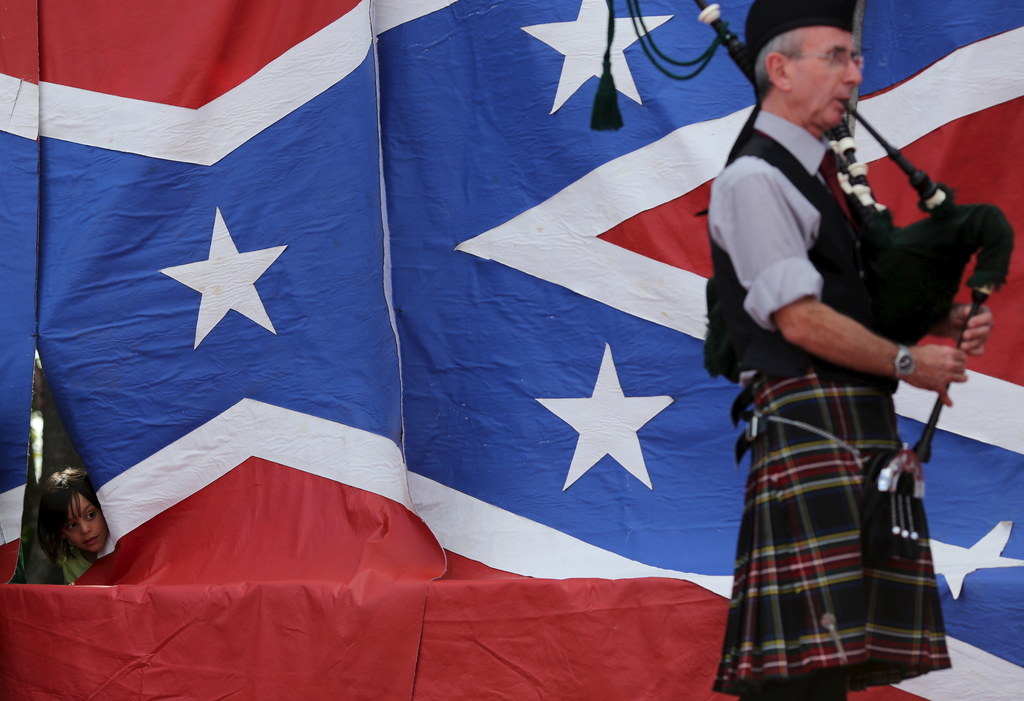 A member of the community told BuzzFeed News on condition of anonymity that far from being a symbol of racism and hate, for these people their beloved flag stands for "family, peace and new beginnings."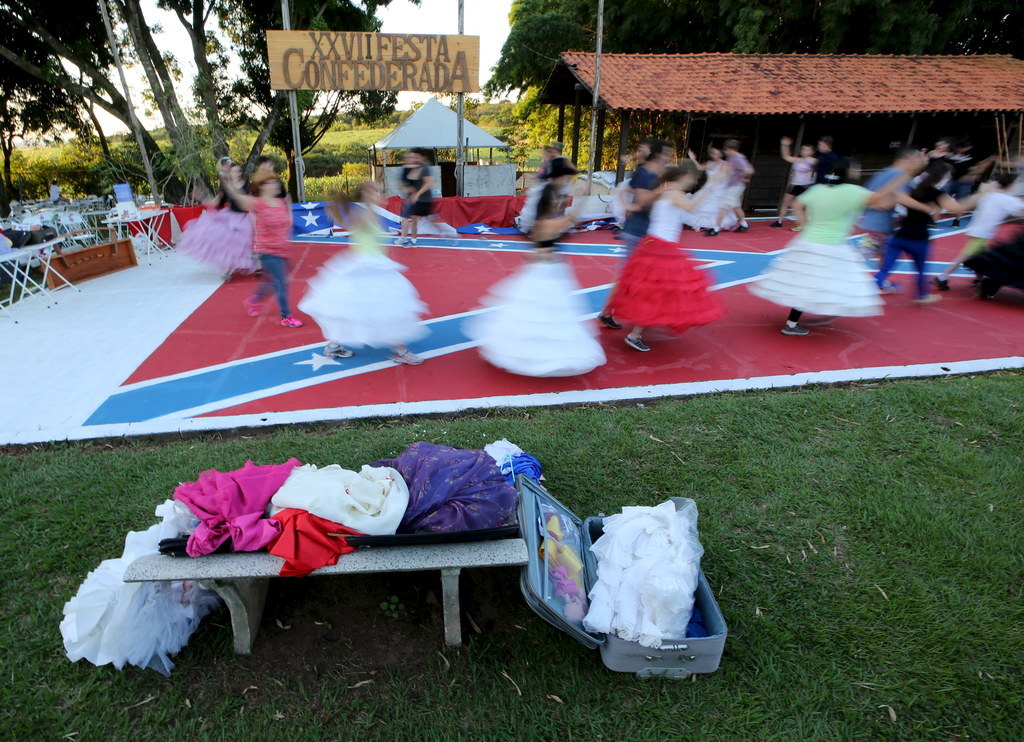 The last country in the Western world to abolish slavery, Brazil is today one of the most diverse nations on Earth. Residents of Santa Barbara D'Oeste maintain — despite contrary facts — theirs is a society with none of America's pervasive racial issues.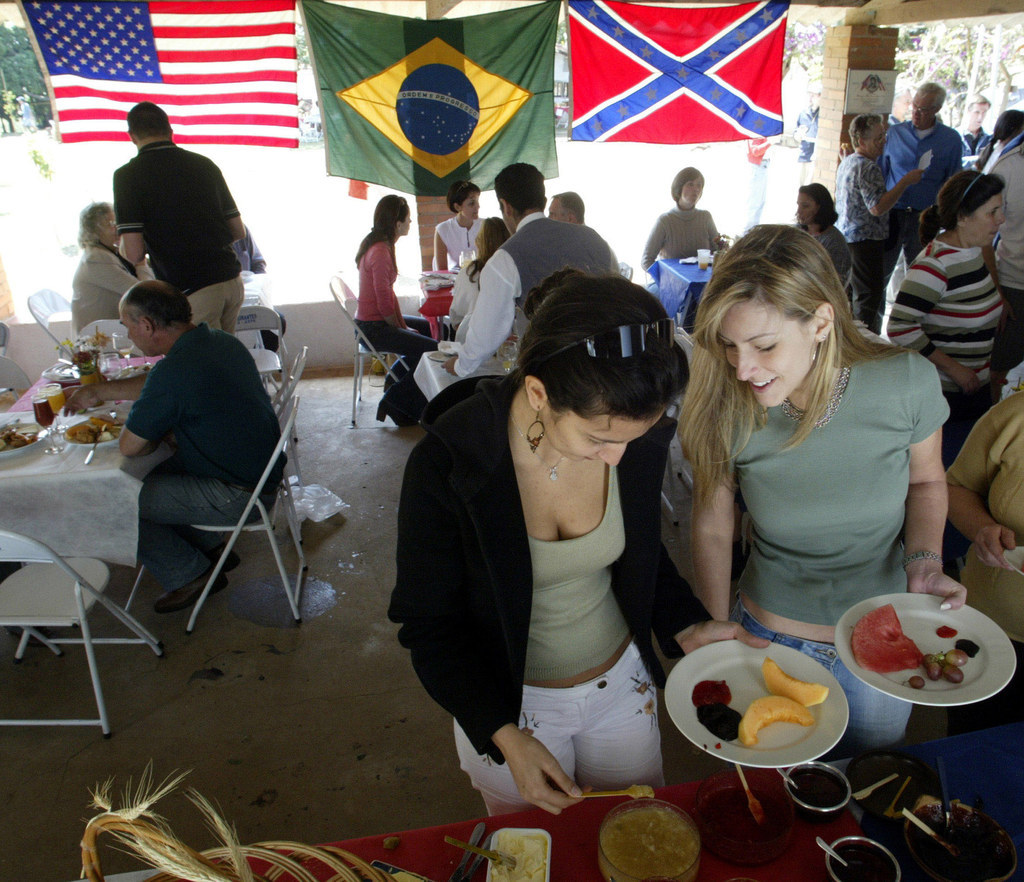 "Imagine if I were to show up dressed like this in the middle of New York," João Padovese, told Reuters back in April. "I would get beaten! But not here. For us in Brazil, it has no political meaning at all."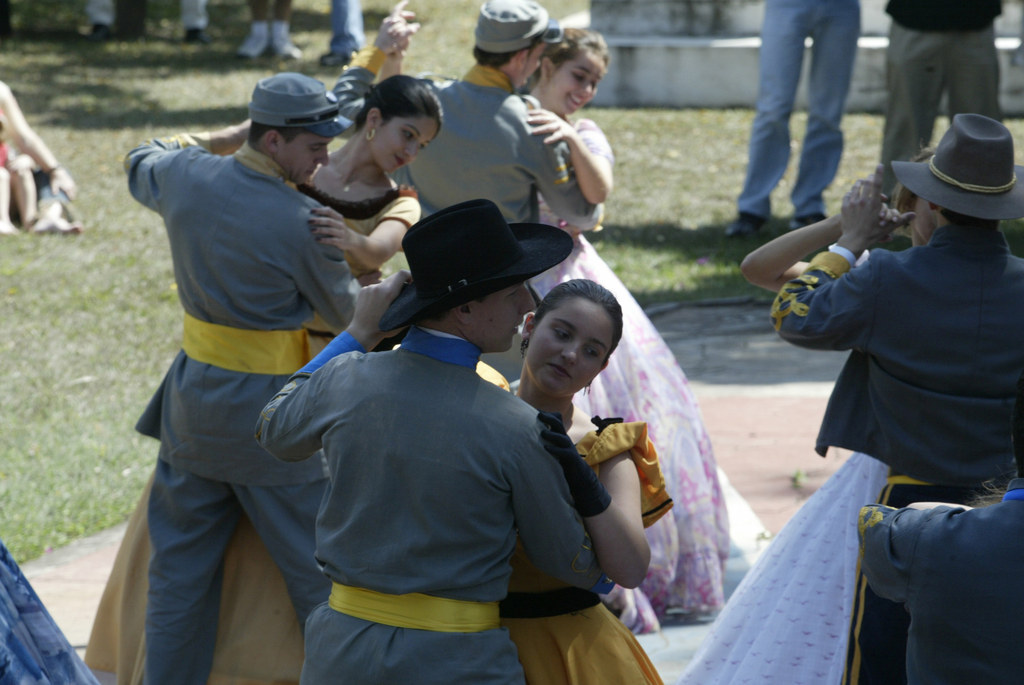 In a statement, written in Portuguese, the president of the town's Fraternity of American Descendants, Marcelo Dodson, expressed his "condolences" to the victims of the Charleston massacre and said he is "strongly against any type of discrimination."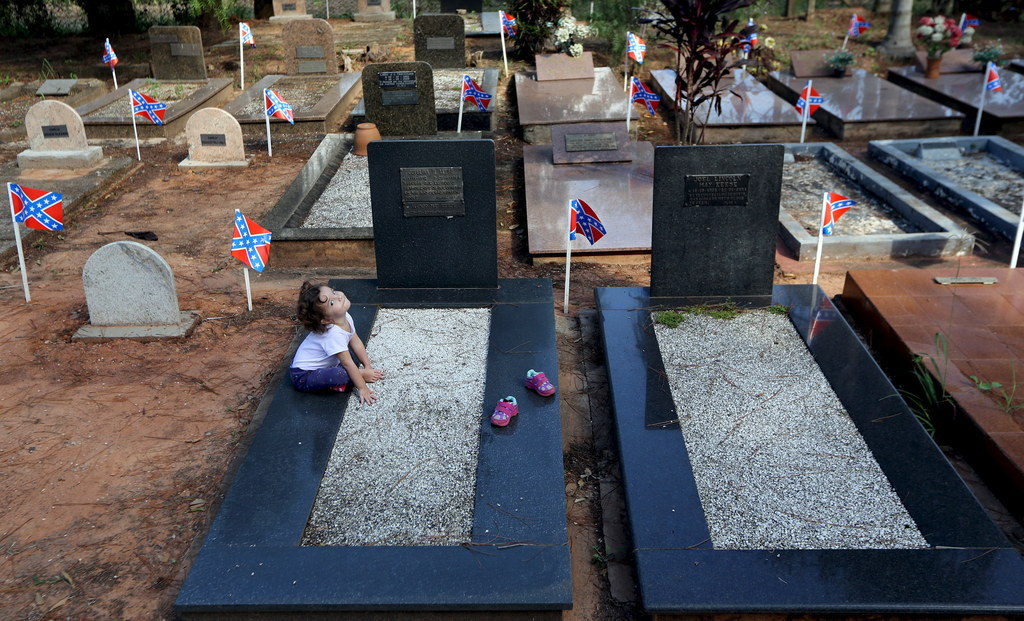 Felipe Araujo is the overnight homepage editor for BuzzFeed News and is based in London.

Contact Felipe Araujo at None.

Got a confidential tip? Submit it here.