Former Egyptian President Mohammed Morsi Sentenced To Death
The sentence handed down by a Cairo court on Saturday stemmed from the former leader's alleged role in a mass prison break in 2011.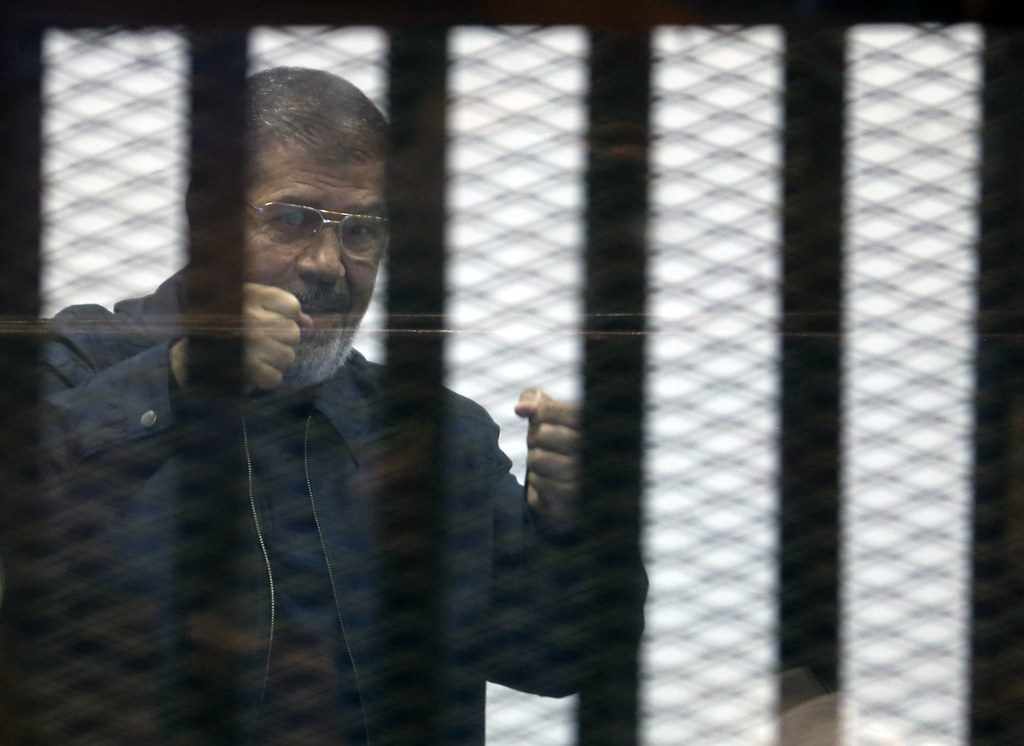 Former Egyptian President Mohammed Morsi was given the death sentence by a Cairo court on Saturday for his role in a mass prison break in 2011, the BBC reported.
Morsi, who came to power as Egypt's first democratically elected president in 2012, had already been sentenced to 20 years in prison last month for inciting the killings of anti-government protesters in 2013.
Saturday's verdict by Judge Shaaban el-Shami is not a forgone conclusion, however. As is customary in Egypt when such sentences are given, the Grand Mufti, the country's highest religious authority, still needs to have his final say on the matter. Even if the Grand Mufti gives the go ahead, Morsi will still be able to appeal the decision.
Morsi and his Muslim Brotherhood party came to power in 2012 amid a wave of optimism after the ousting of Hosni Mubarak, who ruled Egypt with an iron fist for almost three decades.
Mubarak, also arrested soon after his overthrow in 2011, was last week sentenced to three years in prison on corruption charges, but was allowed to go free on account of time already served.
Morsi's popularity eroded just a few months into his term, as his administration came to be seen as heavily favouring members and supporters of his Muslim Brotherhood party.
Morsi's short-lived presidency came to an end on July 2013 when the country's army, led by General Abdel Fattah el-Sisi, staged a coup. In addition to sending Morsi to prison to face a number of charges, Sisi's government banned the Muslim Brotherhood from Egyptian politics, branding the party as a terrorist organization.
Felipe Araujo is the overnight homepage editor for BuzzFeed News and is based in London.

Contact Felipe Araujo at None.

Got a confidential tip? Submit it here.