Fidel Castro Appears In Public For First Time In More Than A Year
The former Cuban leader greeted Venezuelan officials visiting Havana in his first public appearance in 14 months.
Fidel Castro, the man who led Cuba for decades, appeared in public this week for the first time in more than a year, according to state news agency photos.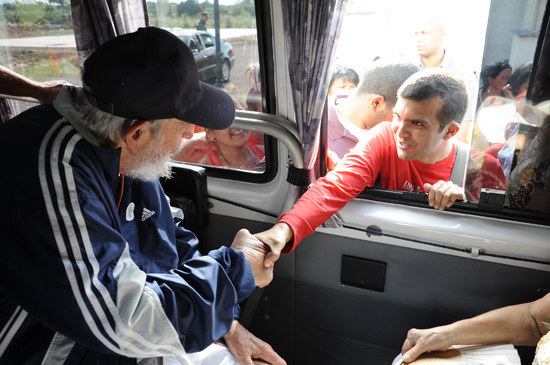 "El Comandante," as Castro is known, reportedly met a delegation of Venezuelan officials on a solidarity mission to Cuba at a local school on March 30, but Cuba's official state news agency only published the pictures on Friday.
The 88-year-old was last seen in public in January 2014 at the opening of a Havana Cultural Centre.
Castro stepped down from office in 2006 due to poor health, handing over the reins of government to his younger brother, Raul, who's now 83.
Over the years, Cuba and Venezuela have maintained close economic and diplomatic ties.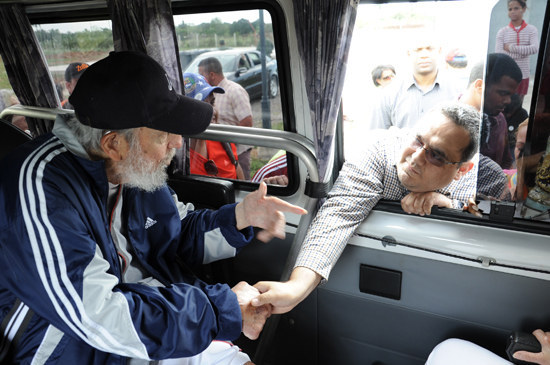 Castro had a close relationship with former Venezuelan President Hugo Chavez, who made sure cheap oil kept flowing into the Caribbean island. In return, Cuba provided its ally with much needed doctors and teachers.
For 47 years the revolutionary leader resisted a U.S.- imposed embargo and economic sanctions, which have left the island's economy in a crippling state of stagnation.
Last year, U.S. President Barrack Obama and his Cuban counterpart Raul Castro announced the two countries would re-establish diplomatic relations.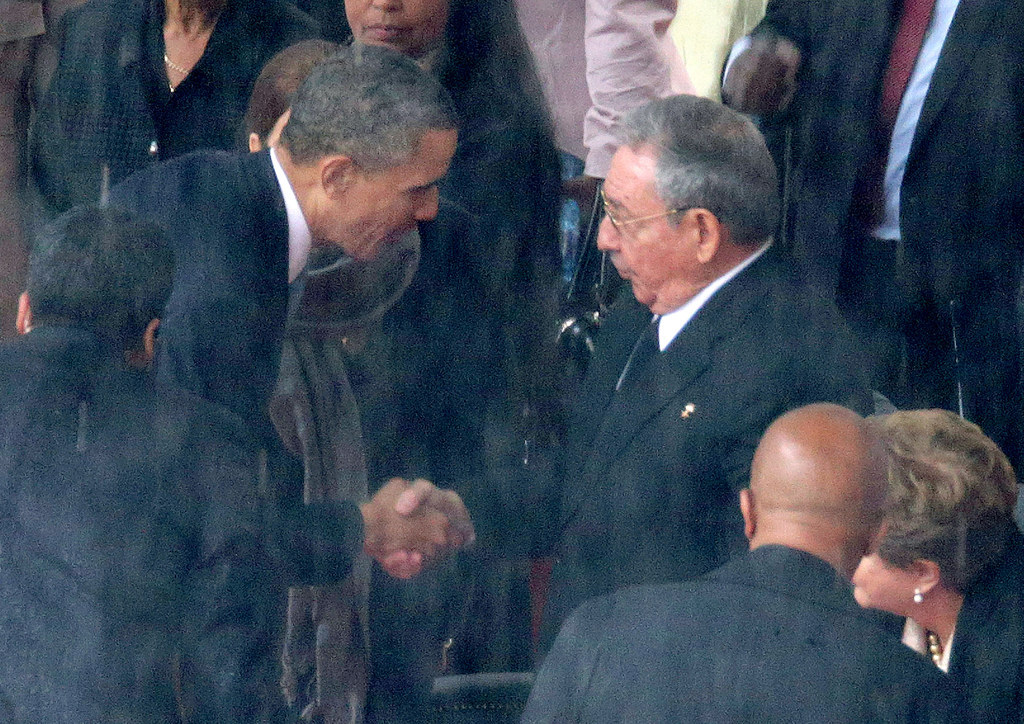 Many Cubans believe Raul Castro still consults with his older brother over the country's affairs.
The former leader occasionally writes a newspaper column and hosts state officials at his home in Havana, but is rarely seen in public.