Dozens Charged With Murder In 2013 Bangladesh Building Collapse
Rana Plaza collapsed in 2013, killing 1,100 people.The disaster drew the world's attention to the poor working conditions of Bangladesh's garment industry.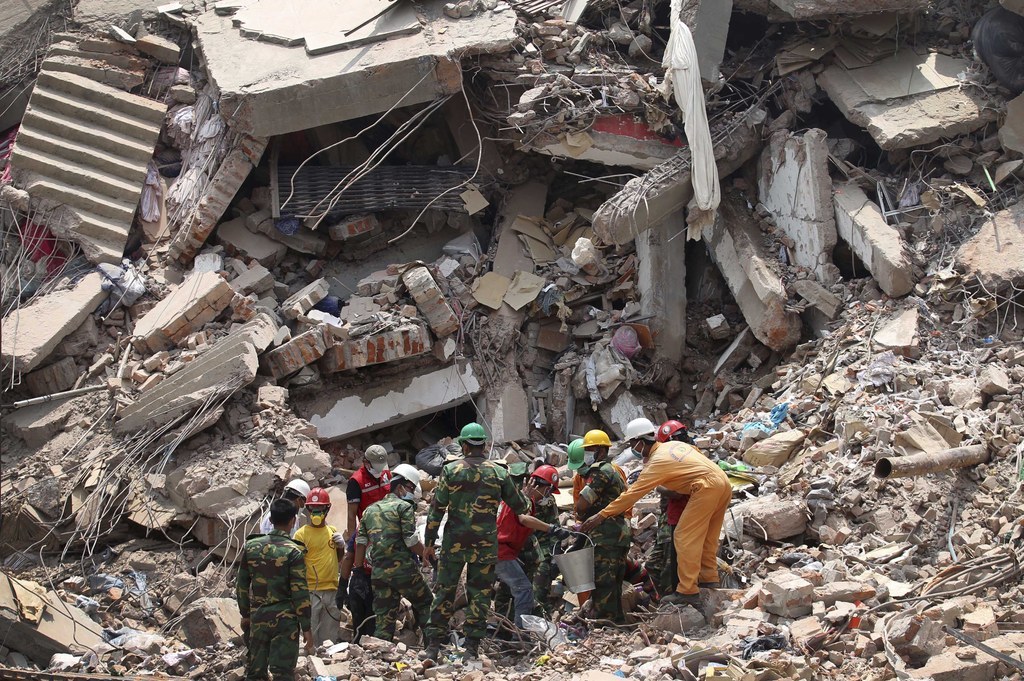 Dozens of people in Bangladesh on Monday were charged with murder in the 2013 collapse of the Rana Plaza building, which killed 1,100 people, the BBC reported.
The tragedy in Savar, 15 miles from the capital, Dhaka, also left scores injured and brought to the world's attention the poor working conditions of Bangladesh's thriving garment industry.
Among those charged was the owner of the building, Sohel Rana, who in the wake of the disaster was caught by authorities trying to flee to neighboring India.
Rana is also accused of ignoring the country's building codes. Not long before the disaster, he reportedly added three additional stories to the building without official permission.
Several other factory owners who used the building were also charged with allegedly ignoring warnings to not let their workers into the building a day before it collapsed.
Bangladeshi officials initially brought forward charges of culpable homicide, but changed their minds when investigators found out workers were forced to work in the building even after the cracks on the walls became obvious.
Bijoy Krishna Kar, the lead investigator, confirmed on Monday prosecutors would go ahead with the charges.
"We pressed charges against 42 people, including owner Sohel Rana, in two cases filed over the building collapse," he told Reuters.
The defendants are due to appear in court at the end of June.
The garment industry employs millions in Bangladesh, with many of the world's leading retailers using the country's cheap and vast labor force to produce the clothing worn by most people in Western countries.
Following the disaster, Bangladeshi authorities came under pressure from the international community to reform the garment sector, which makes a reported $20 billion a year in exports, mainly to the U.S. and Europe.
Felipe Araujo is the overnight homepage editor for BuzzFeed News and is based in London.

Contact Felipe Araujo at None.

Got a confidential tip? Submit it here.