Cambodia Deports Russian Real Estate Tycoon
Sergei Polonsky is a wanted man in his native Russia where he is accused of embezzling $175 million.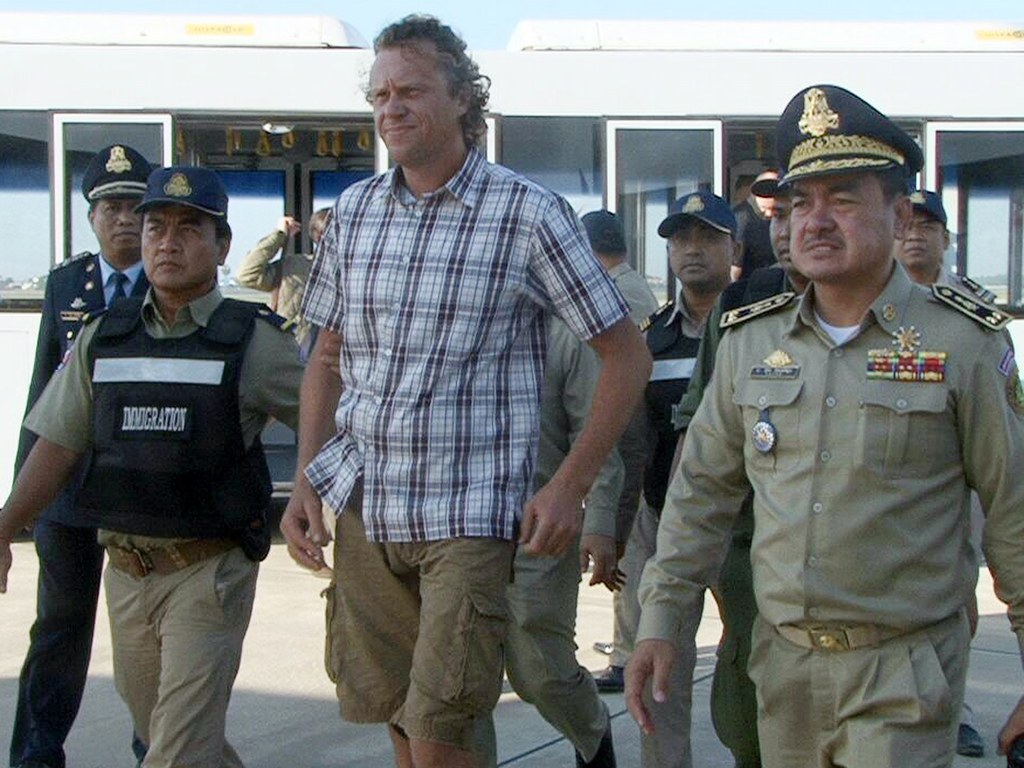 Cambodian authorities on Sunday deported a Russian real estate tycoon, wanted in his homeland for embezzling $175 million, The Guardian newspaper reported.
Sergei Polonsky, who for the past two years has been living in the southern coastal town of Sihanouville illegally, is accused of defrauding some 80 property developers out of millions of dollars.
Authorities arrested Polonsky on Friday. On Sunday he was put on a plane back to Moscow via Vietnam.
The Russian was arrested in 2013 when he was added to Interpol's "red list", but due to the lack of an extradition treaty between Phnom Penh and Moscow, Cambodian authorities were forced to release him.
For his part, Polonsky claims he is innocent and that the accusations against him are just an attempt by the Russian government to take over his assets.
The real estate tycoon is no stranger to Cambodian authorities. In 2013 he spent three months in prison for attacking a boat crew at a 2012 New Year's Eve party. Upon leaving prison Polonsky travelled to Israel but returned to Cambodia not long after.
Immigration official Ouk Hey Sela said on Sunday Polonsky will not be allowed to return to Cambodia.