Apple's Tim Cook Hits Out At Indiana's Religious Freedom Law
The Apple CEO blasted Indiana's controversial Religious Freedom Law, which could allow companies to deny service to LGBT people.
Apple's boss Tim Cook has vehemently condemned an Indiana law, which opponents say would allow companies to deny service to LGBT people.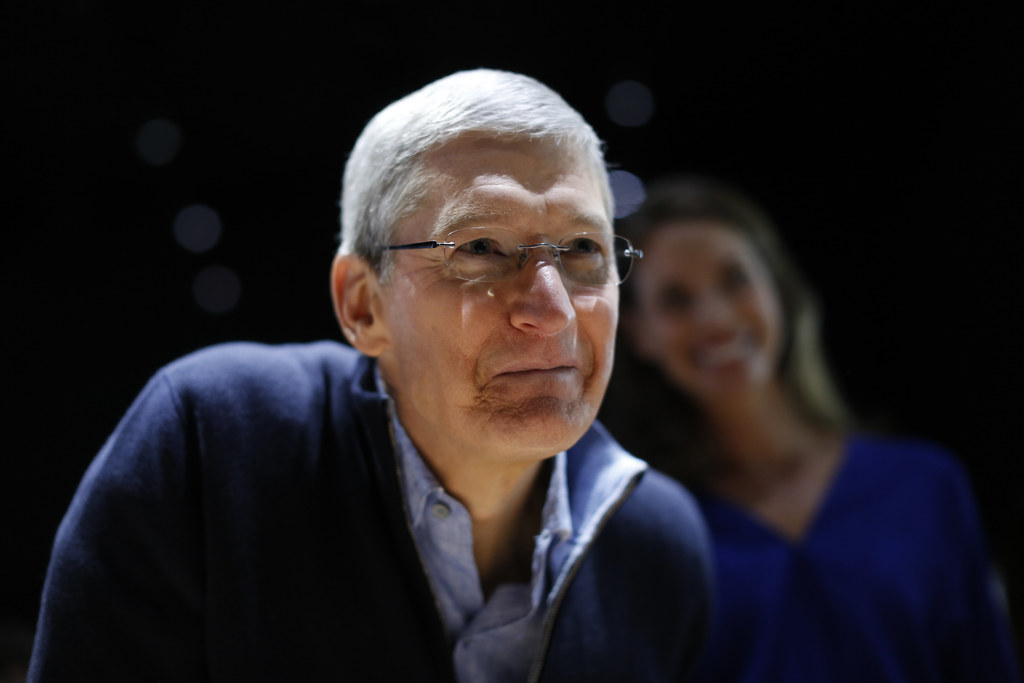 Cook, who revealed he was gay last year, was joined by other tech chief executives in lambasting the Religious Freedom Restoration Act, which activists say will permit companies to discriminate against LGBT people.
The controversial bill was signed into law on Thursday by Indiana Gov. Mike Pence, who called it "a victory for religious liberty."
Cook took to Twitter on Thursday to express his displeasure at the law.
Salesforce.com's Marc Beniof was also vocal in his criticism of the law and announced he was cancelling business trips to Indiana.
Yelp CEO Jeremy Stoppelman wrote an open letter criticizing discrimination laws.
" These laws set a terrible precedent that will likely harm the broader economic health of the states where they have been adopted, the businesses currently operating in those states and, most importantly, the consumers who could be victimized under these laws," Stoppelman wrote.
Supporters of the law, which passed comfortably in both chambers of the Republican- controlled state legislature, claim it will stop the government from forcing business owners to act against their religious beliefs.
In a Sunday op-ed in the Washington Post, Cook took a stand, oh behalf of Apple, against the dangers of the religious freedom laws and stated that he and his company will not tolerate discrimination.
These bills rationalize injustice by pretending to defend something many of us hold dear. They go against the very principles our nation was founded on, and they have the potential to undo decades of progress toward greater equality.
Cook continues to say that American business community has recognized that discrimination is bad for business. While Cook said he respects religious freedom – he was baptized in a Baptist Church – he wrote that he does not believe "that religion should be an excuse to discriminate."
America is the land of opportunity for everyone, Cook wrote, adding that the era of segregation should "remain deep in our past."
Men and women have fought and died fighting to protect our country's founding principles of freedom and equality. We owe it to them, to each other and to our future to continue to fight with our words and our actions to make sure we protect those ideals.