This is the start/finish line of the Daytona 500 (NASCAR's most famous race). Before the race, fans from all over leave notes and messages on the paint with sharpies.
This is Ian and Jodi, from Victoria BC, Canada, on the day they got engaged three months ago. They are HUGE race fans.
This past Sunday, an hour or so before the cars started their engines, fans signing the track were witnesses to the first big surprise of the race.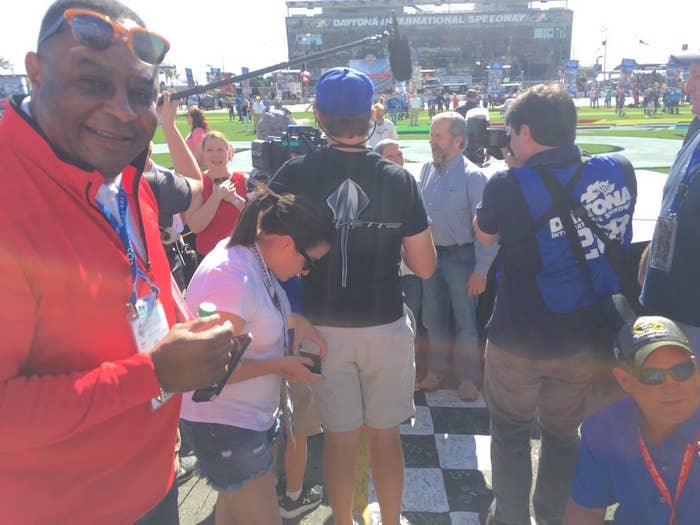 Ian and Jodi got married right at the track, with race fans cheering them on.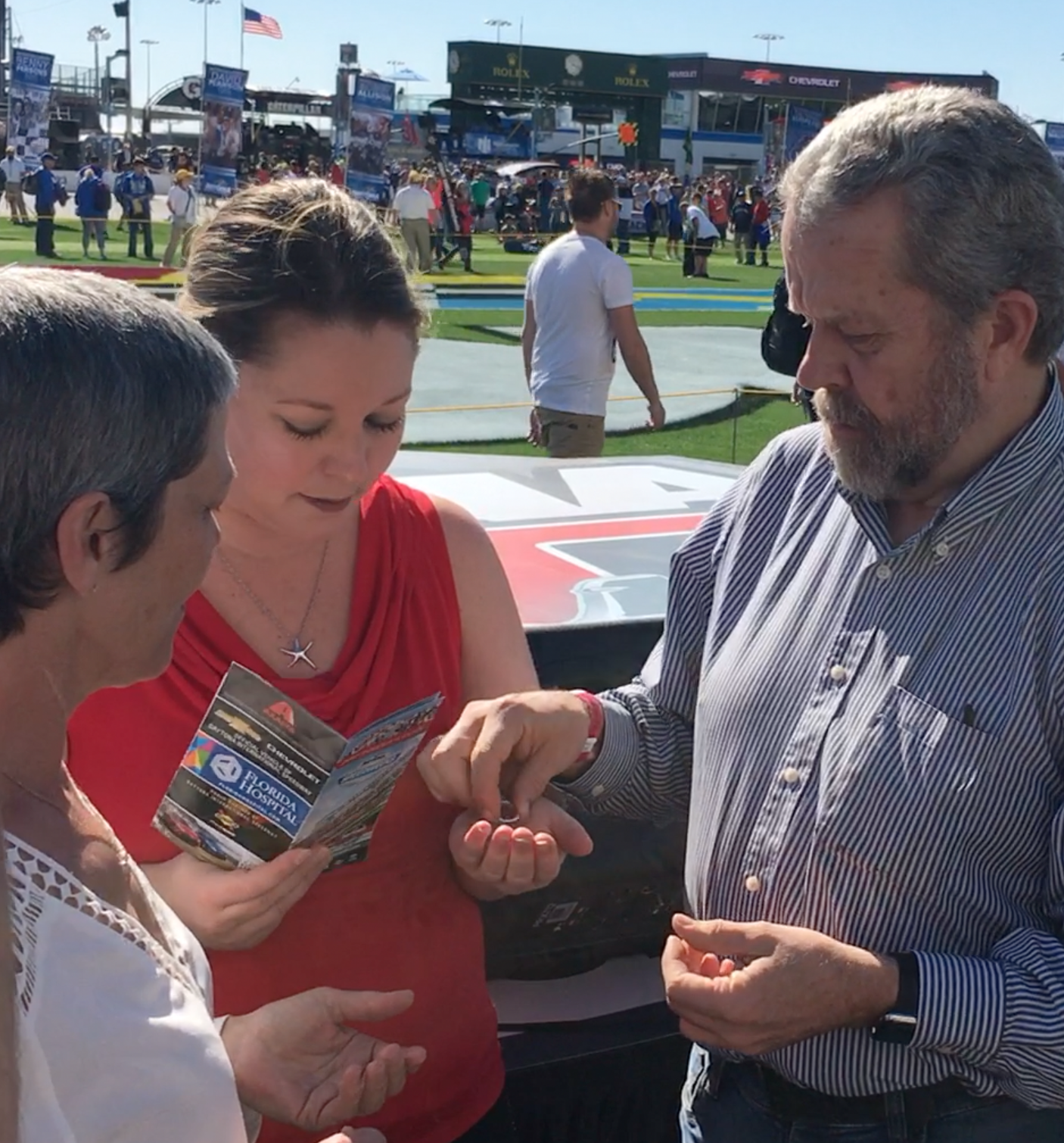 The officiant couldn't keep the smile off her face as she made her pronouncement.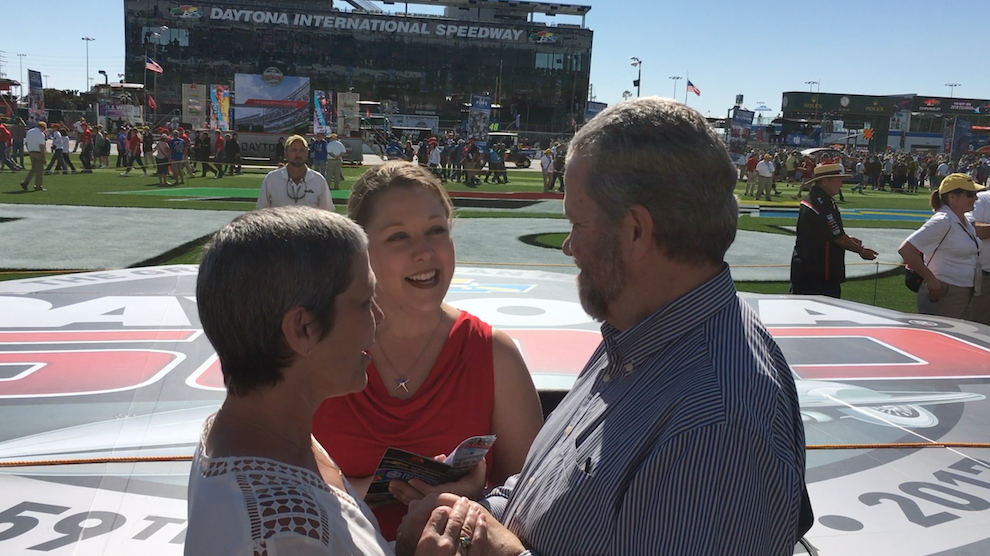 And the crowd went pretty much wild.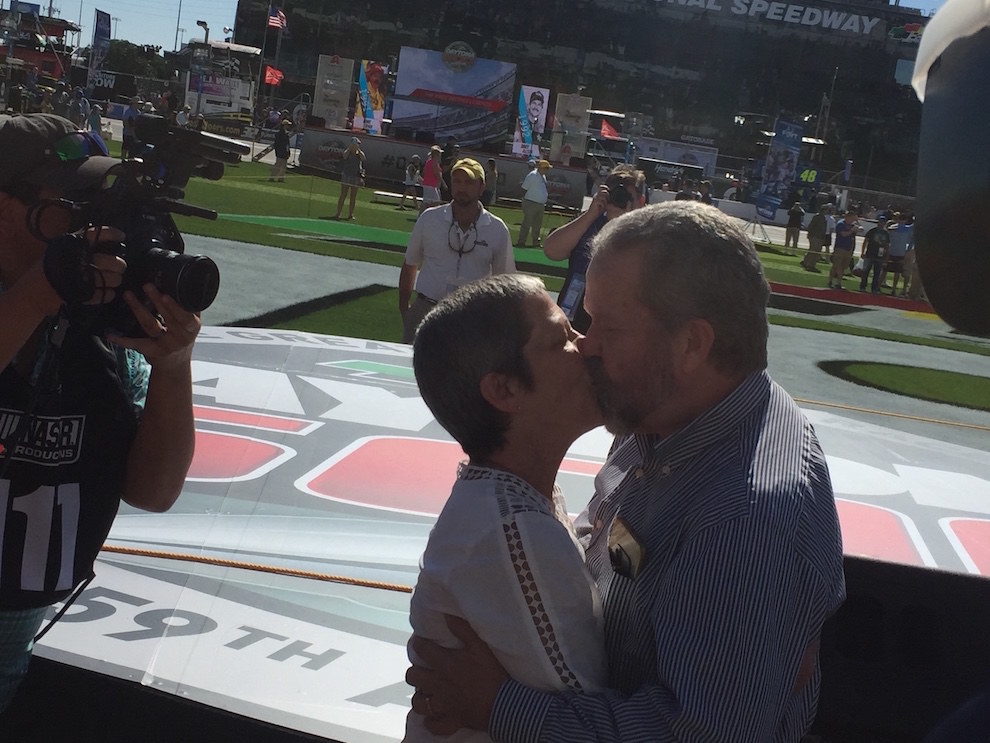 The whole thing was VERY EMOTIONAL and lovely.
Afterwards, they sealed their vows by signing the track.
Ian said that the start/finish line of the track was symbolic of the finish of their old lives apart and the start of their new lives together.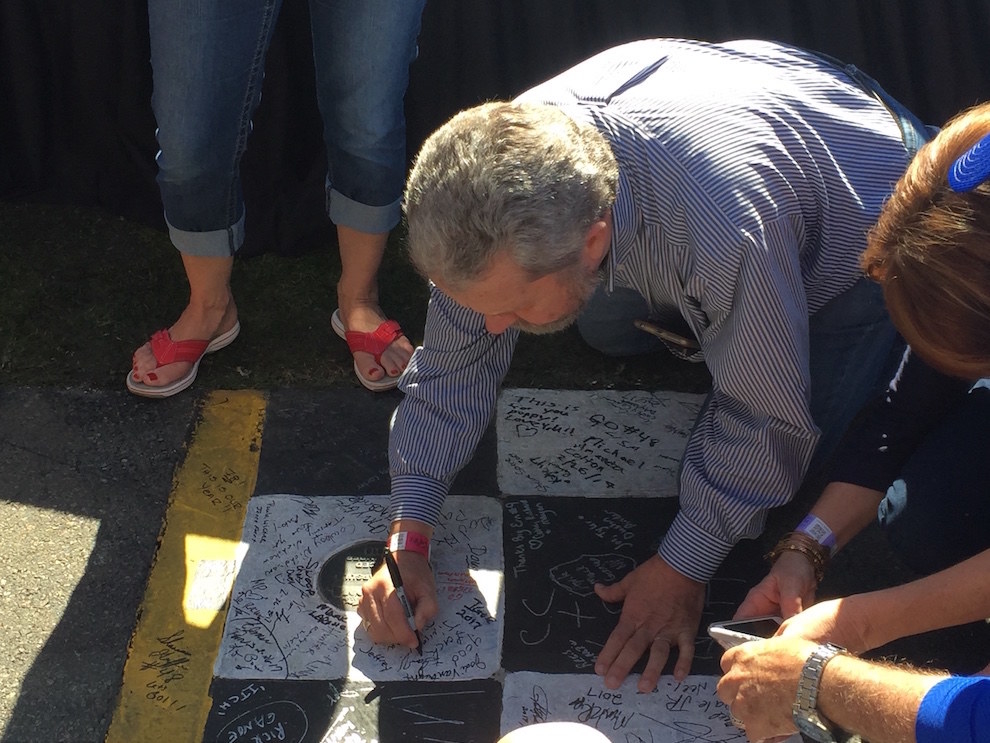 So here's to True Canadian Love at the Great American Race!!!