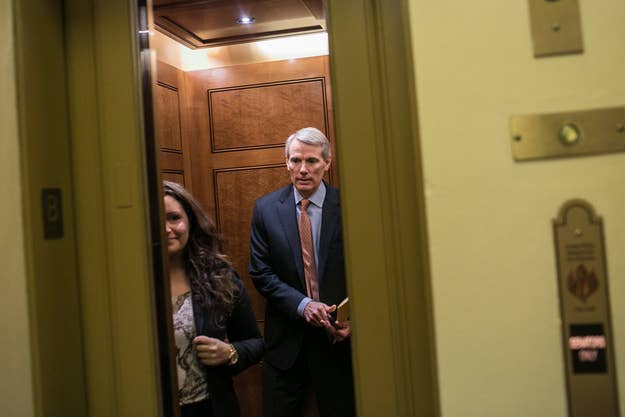 WASHINGTON — Here's something Ohio Republican Sen. Rob Portman and President Obama have in common: they both used to smoke weed when they were younger.
"Uhh...yes," Portman replied Monday when asked by BuzzFeed DC Bureau Chief John Stanton if he's ever smoked pot. "I think I've been asked that now, in 20 years, three times."
Portman used to imbibe, but now he's against using marijuana.
"I'm very involved, as you may know, on drug prevention," he said. "I have been since my first year in Congress."
In 2005, Portman told the Cleveland Plain Dealer he wasn't much of a smoker when he did smoke pot.
"He told The Plain Dealer in 2005 that he never bought or sold it and didn't smoke it often," the paper reported.
"This was an era when almost everybody did it," he said in 2005. "It's something I regret."